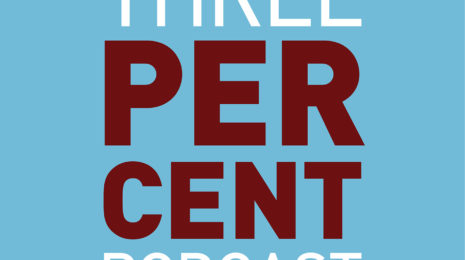 Chad and Tom reunite after a few weeks of travel and hot takes to talk about the Best Translated Book Award shortlists, the Nobel Prize controversy, why we should (or shouldn't? or who cares?) save Barnes & Noble, and the awesomeness that is Jean-Patrick Manchette. This week's music is "Every 1's a Winner" by Ty ...
``
Chad and Tom reconvene to talk about self-published titles that stay local, the Best Translated Book Award longlists, the elitism of the industry, and how you should vote for Emma Ramadan's translation of Not One Day for this year's Albertine Prize. This week's music is a snippet from the 13+ minute long Beach ...
``
Alex Shepard from The New Republic joins Chad and Tom to discuss the state of book journalism, the new National Book Award for Translation, Chad's annoying whining about BookMarks, Winter Institute, and more. It's a fun episode that goes deep into some contemporary book publishing issues—and the disparity between the ...
``
After a few weeks away from podcast, Chad and Tom reunite to talk about sales of Fire and Fury and its lasting impact, Milo's edits, the TA First Translation Prize Shortlist, Rochester's failure to land the new Amazon HQ, Wormwood, and more. For those keeping track as you listen, here's the baffling video ...
``
Back at last! Chad and Tom reunite after a month in which Tom finished building an entire bookstore and bar, which is now open! In addition to talking about Riffraff's first week of business, they talk about the NCIBA statement against publishers selling direct to consumers and institutions, about Tyrant Books tweeting ...
``
After discussing the incredibly long Dublin Literary Prize longlist, Chad and Tom discuss Polish Reportage, Stanislaw Lem's book covers, ordering books for Riffraff, and a serial killer. UPDATE: Here's a link to all of the new Polish Lem covers. And the one for His Master's Voice. This week's ...
``
After an impassioned pitch for why you should support Open Letter's annual campaign, Chad and Tom talk about ALTA, about how best to promote international literature to common readers, about the moral argument for reading translations, about Tim Parks and this article on Han Kang's Human Acts, and about how ...