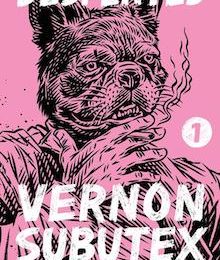 Translator Katie Whittemore (Four by Four, The Communist's Daughter, World's Best Mother, Last Words on Earth) joins Chad and Brian to talk about the horrible actions of Patrice, and whether he could be redeemed, about childbirth, about Aïcha and Hyena, and about Disney. Funny and cutting, this episode explores the book's ...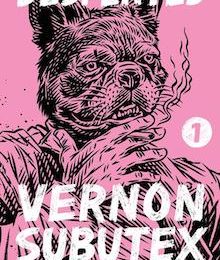 Caitlin Luce Baker of Island Books joins Chad and Brian to talk about a very nicely framed section of Vernon Subutex. We get introduced to Aïcha, who has, through Pamela Kant, just found out that her mom was a porn star before her death. (And had a fling with Alex Bleach.) We also get to see how the Hyena works (kind of), ...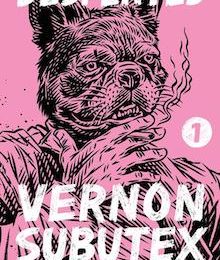 Emma Ramadan—translator of Despentes's Pretty Things and Anne Garreta (among many others), and recent winner of the PEN Translation Prize—joins Brian and Chad to talk about how cool Despentes is, and how much slang she uses in her work. They also discuss the conflict that will drive the plot (Laurent Dopalet vs. ...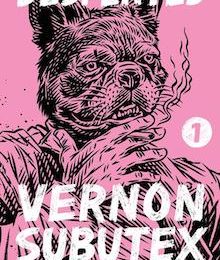 The fifteenth iteration of the Two Month Review kicks off in a big way, giving a quick overview of Virginie Despentes's life and work for Brian, and then launching into the wonderful world Despentes constructs filled with characters who are past their prime, who are flawed and don't hide their warts. The subtle ways in which ...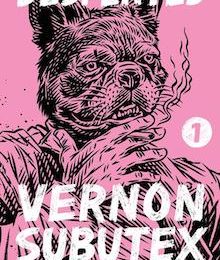 Following on the sprawling, propulsive, voice-driven masterpiece J R, we're turning to another amazing assemblage of unforgettable characters in Virginie Despentes's Vernon Subutex trilogy. Here's the description of Volume 1: From the provocative writer and filmmaker Virginie Despentes comes volume one of her acclaimed ...
The final episode of the season! First off, Chad and Brian wrap things up, and preview season 15 (Virginie Despentes's Vernon Subutex trilogy, coming in April!), then Nick Sullivan talks to Chad about recording the audiobook, how he got into that business in the first place, the challenges of recording a book like this, and ...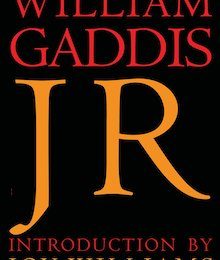 Kaija Straumanis joins Chad and Brian this week to talk about toxic masculinity, the genius of the J R audiobook, Bach, "up yours, up mine," connections to Pynchon, shit & money & the American Dream, and the implosion of J R's paper empire. This week's music is "Deadlines (Hostile)" by Car Seat Headrest. If ...