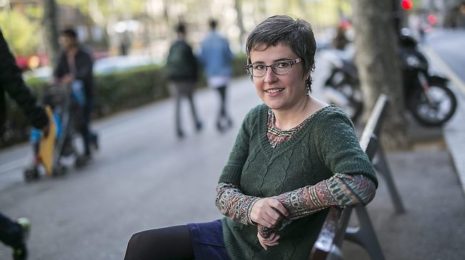 Joyce y las gallinas by Anna Ballbona 200 pgs. | pb | 9788433937261 | €17.90  Anagrama Reviewed by Brendan Riley This review was originally published as a report on the book at New Spanish Books, and has been reprinted here with permission of the reviewer. The book was originally published in the Catalan ...
Just received an e-mail announcement from the Spanish publisher Anagrama, that Colombian writer Antonio Ungar has won this year's Herralde Novel Prize for Tres ataudes blancos (Three White Coffins). The Herralde Prize was launched in 1983 with the goal of promoting new works of Spanish literature. Over the years, a ...
I came across Andrés Barba by chance one day in 2002, browsing at a Spanish bookstore. The book I stood perusing sounded intriguing: the story of an adolescent girl who lives in a Madrid apartment with her prostitute mother and stripper sister. Despite my interest in the story, however, the literary endeavor seemed not just ...