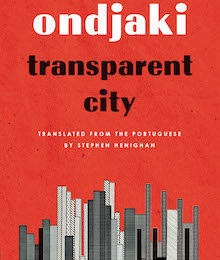 Check in daily for new Why This Book Should Win posts covering all thirty-five titles longlisted for the 2019 Best Translated Book Awards.  Tobias Carroll is the managing editor of Vol.1 Brooklyn and the author of the books Reel and Transitory. He writes the Watchlist column for Words Without Borders. Transparent ...
Madeleine LaRue is Associate Editor and Director of Publicity of Music & Literature. The news has been worse than usual this year, so I've been particularly thankful for books that make me laugh. Here are some of the funniest contenders – in what I'm sure is just a coincidence, they all take place in the 1980s ...
Biblioasis a Canadian press based in Windsor, has recently launched an "International Translation Series," the first book of which is Ryszard Kapuscinski's I Wrote Stone. To celebrate the series and book, an event was held at the intriguingly named This Ain't the Rosedale Library in Toronto. All of ...