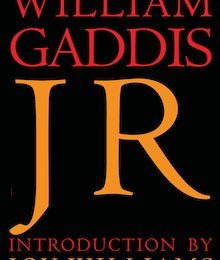 Vince Francone made his TMR debut on this episode about one of the funniest sections of J R to date. They talk about the dirty photos, how the book isn't as challenging as its reputation indicates, the maybe incest scene, shitting in a piano, and much more. If you'd prefer to watch the conversation, you can find it on ...
Around the midpoint of Down the Rabbit Hole, the debut novel by Juan Pablo Villalobos (translated by Rosalind Harvey, recently published by FSG, and not to be confused with the mystery novel by Peter Abrahams), the narrator, Tochtli, the young son of a Mexican drug tsar, states: Books don't have anything in them about ...
The latest addition to our Reviews Section is a piece by Vincent Francone on Juan Pablo Villalobos's Down the Rabbit Hole, which is translated from the Spanish by Rosalind Harvey and available from FSG. This is a book I first heard about a while back when the innovative and amazing And Other Stories announced that ...