Dance
The Program of Dance and Movement offers performances and workshops that include ballet, modern dane, West African dance, and classes in yoga, tai chi, and more.
The Mask
"The Mask" will showcase the rich tradition and culture of art form found in Guinea West Africa, in a two-day event featuring drum and dance classes, a lecture and a final performance.
To get a sense of the excitement and vibrancy of the drumming and dance forms from this part of the world, watch as Fana Bangoura discusses classes he teaches here at Rochester:
---
6th Annual inspireDANCE Festival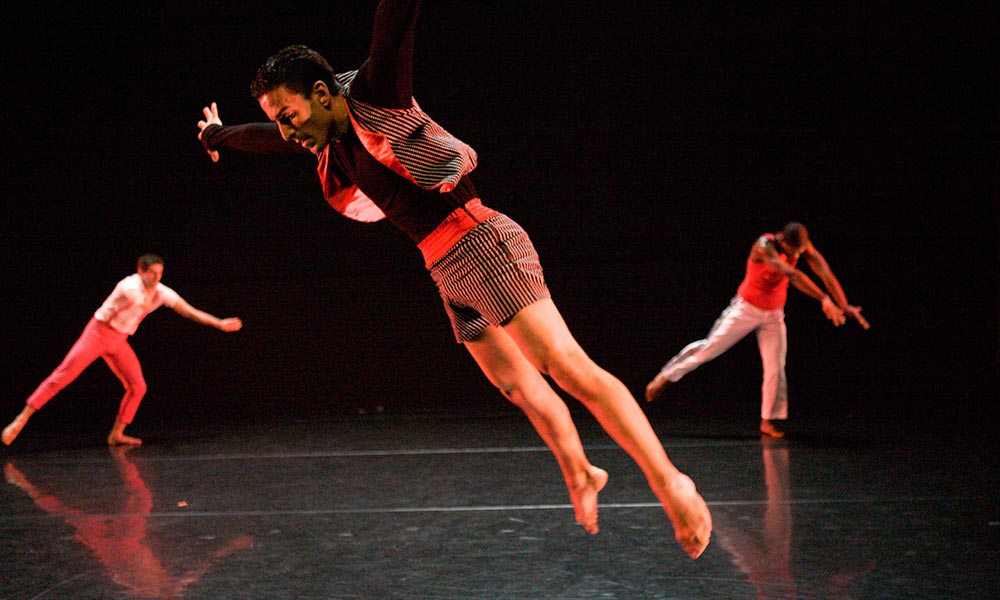 The seventh inspireDANCE festival encompassed six days of dance exhibitions, workshops, and performances, including this year's headline event featuring the contemporary company Dance Heginbotham.
The festival included over 30 dance classes and workshops and the annual B-boy/B-girl breakdance battle, which draws ferocious competition from around the region.
Calendar of Program of Dance and Movement events
On Display
This "deconstructed art exhibit," conceived by Heidi Latsky and gracing the open space of Memorial Art Gallery's atrium, showcased diverse bodies and our tendency to judge people who look different.
---
Student Music Groups