Jeanette Colby
Jeanette Colby's Latest Posts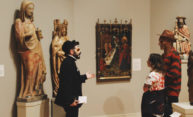 Jeanette Colby, the University's calendar editor, offers a selection of events and activities to do this weekend. Find daily information on upcoming events on the University Events Calendar at www.rochester.edu/calendar. #1: Explore the Art Museum After Dark Find out what's lurking at the museum after dark as the Memorial Art Gallery hosts "Museum of […]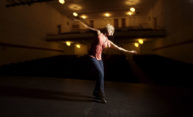 Jeanette Colby, the University's calendar editor, offers a selection of events and activities to do this weekend. Find daily information on upcoming events on the University Events Calendar at www.rochester.edu/calendar. #1: See Contemporary Dance with Katherine Kramer and Friends Groove to rhythm of tap and contemporary dance moves with a performance by choreographer and tap […]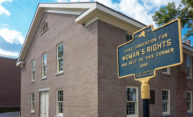 During a campaign where voters have a choice to elect the first woman president, Rochester's Women's Chorus will express women's suffrage through song at the Women's Rights National Historical Park in Seneca Falls.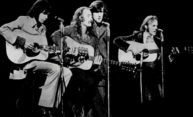 Celebrating a style of music that dominated the 1970s, the University of Rochester's Institute for Popular Music features an evening of country rock as part of its "In Performance" concert series.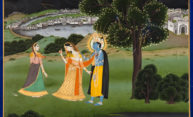 Jeanette Colby, the University's calendar editor, offers a selection of events and activities to do this weekend. Find daily information on upcoming events on the University Events Calendar at www.rochester.edu/calendar. #1: See 'War Stories' and Permanent Collection Exhibit at the Memorial Art Gallery This is the last weekend to see the two complementary exhibits which […]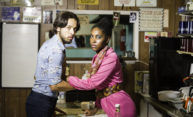 There's one big event happening this weekend and that's Meliora Weekend. This week's picks are part of the annual weekend celebration and are open to staff, faculty, and the Rochester community.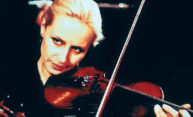 5 things to do this week-9-29-16: Film festival, magic show, Gandhi's birthday, and Hispanic/Latino heritage family day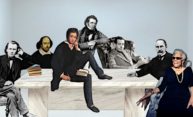 In music professor Matthew BaileyShea's class, students share lyrics from favorite songs, then work to uncover complexities in the text. An upcoming Humanities Center symposium organized by BaileyShea will further explore new ideas about text-music interaction.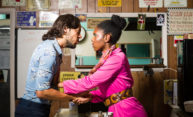 University of Rochester's International Theatre Program opens its 27th season with Mark Medoff's Obie Award-winning drama.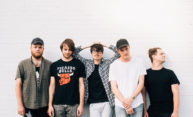 Jeanette Colby, the University's calendar editor, offers a selection of events and activities to do this weekend. The Rochester Niagara Fringe Festival continues through September 24, featuring faculty, staff, and student performances. Find daily information on upcoming events on the University Events Calendar at www.rochester.edu/calendar. #1: Meet Open Letter Author and Grab a Drink The […]