Jim Mandelaro
Jim Mandelaro's Latest Posts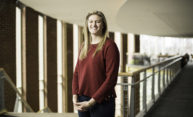 The business major described by her coaches as a "once-in-a-generation player" knows that community service will be in her game plan. "It's something I love," Al Leslie says. "And it's something that will always be part of my life."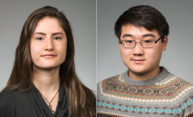 Neuroscience major Allen Chen '19 and biology major Audrey Goldfarb '19 are the University's 2018 recipients of the Barry M. Goldwater Scholarship.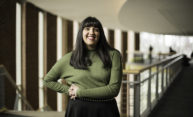 The senior from Warner Robins, Georgia, has crammed a lot into four years of college, and Kat Bakrania is not done learning. "When I graduate, I'm going to leave here with some really solid friendships and some amazing experiences."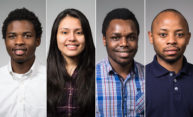 For the first time, two teams of University of Rochester students have been selected for the highly competitive national program that promotes peace and intercultural understanding.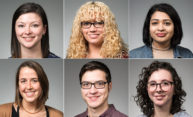 Six University of Rochester students are heading to Kenya, Belgium, Malaysia, South Korea, Laos, and Russia as 2018-19 Fulbright scholars.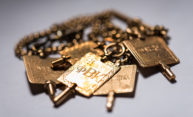 Rochester's latest members of the nation's oldest and most prestigious academic honor society will be formally inducted in a noon ceremony on Saturday.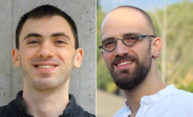 Two recent Rochester graduates are among 92 students chosen worldwide to be Gates Cambridge Scholars—the most prestigious international postgraduate scholarship offered by the University of Cambridge.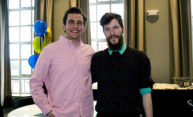 Luke Meyerson '18 and Blake Harriman '16, '18W (MS) — student workers in the Department of Political Science and the Medical Center's Edward G. Miner Library, respectively — are 2018 student employees of the year.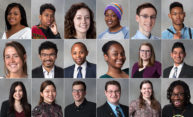 Eighteen individuals and three groups will be honored at the College's annual Student Life Awards, also known as the "Rockys."