Jim Mandelaro
Jim Mandelaro's Latest Posts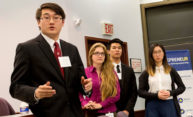 Four Rochester teams will advance in the Hult Prize, the world's largest social entrepreneurship contest. The challenge this year: "Harnessing the power of energy to transform the lives of 10 million people."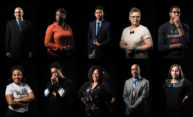 As February draws to an end, members of the University of Rochester community offer their thoughts on the ways in which black history is inseparable from American history.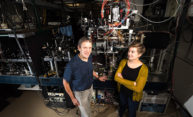 Frederick Lewis '68 (PhD) was surrounded by mentors while working toward his doctorate in organic chemistry. A new award funded by Lewis and his wife Susan Rice Lewis will recognize faculty who excel as both teachers and mentors.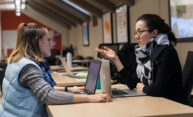 There's been a sea change in the way that college career guidance takes place. At the University of Rochester, the paradigm shift is written into name of the career services office itself: Gwen M. Greene Center for Career Education and Connections.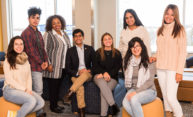 Hurricane Maria crippled Puerto Rico last September, leaving hundreds dead and more than a million homes without power. Providing a guest semester to first- and second-year undergraduates unable to attend their damaged home colleges is a way for the University to help them keep their academic programs on track.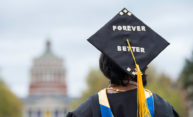 By the time they graduate from the University of Rochester, students will have take 128 credits and only one required course. "More than 90 percent of incoming students surveyed last year indicated that Rochester's unique curriculum had a positive to strongly positive effect on their decision to enroll," says Executive Director of College Enrollment Scott Clyde.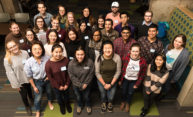 Since 1986, nearly 1,200 University students have pursued their academic passions through the Take Five Scholars Program, which offers a tuition-free year to complete a self-designed curriculum.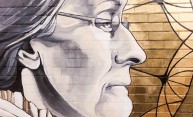 Seven women undergraduate students will be honored this week at the Susan B. Anthony Legacy Awards—a 61-year tradition celebrating exceptional women enrolled at the University.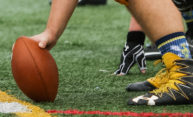 The University of Rochester football program is making headlines this winter, with a new head coach and an alumnus accepting an NFL coaching job.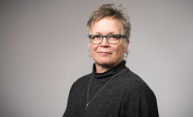 Olivares will report directly to the dean of the Arts, Sciences & Engineering faculty. The move elevates the recognition and consideration of the importance of diversity issues within the Deans' Office.