Jim Mandelaro
Jim Mandelaro's Latest Posts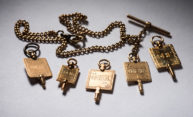 The University's Iota Chapter of Phi Beta Kappa recognizes students who excelled both academically and in leadership roles during their first year at Rochester.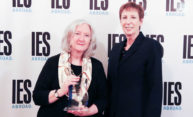 Levine served as director of the University's study abroad program from 1991-2016, and was recently was honored with a lifetime achievement award by IES Abroad.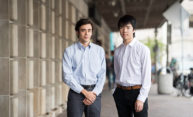 Naoki Toyomura '17, '18E (T5) and Seiji Yamashita '20, '20E, both dual-degree students at the Eastman School and on River Campus, will serve as president and vice president of the Eastman Students' Association through 2018.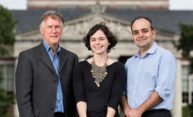 Established in 1997, the award recognizes distinctive teaching accomplishments of faculty in Arts, Science, and Engineering. "The recipients embody all that we value in teaching at the University," says Dean of the College Jeffrey Runner.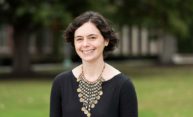 One of the things I appreciate most about having grown up in Alaska—other than the incredible natural beauty—is that it was home to people with so many different perspectives and leading so many different lifestyles. It's a place where almost everyone is from somewhere else. People go there in part because they think differently than […]
I'm an only child, and my mother and I moved around quite a bit when I was growing up. We lived in three different countries. I was born in Lexington, Kentucky as my father was going to medical school at the University of Kentucky. He passed away before I was born. My mother and I […]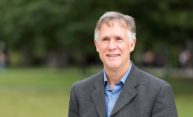 My parents were missionaries. They would work in Pakistan for four years, return to Massachusetts for a year, and then go back for four years. So I lived in Pakistan from birth till age 16, with a couple of years back here in the U.S. It was great. I went to an international school, and […]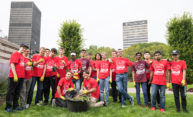 The Rochester Center for Community Leadership was created in 2005 to put University student community engagement programs under one umbrella. In 12 years, it's become a pretty big umbrella.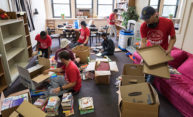 Wilson Day enables first-year students to learn about the Rochester community during orientation, as they help out at nearly 100 local agencies, including schools, churches, nursing homes, museums, and more.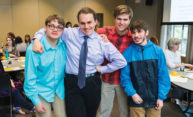 A partnership between the University and local community organizations, the TOUR program has made a college experience accessible to hundreds of young adults with intellectual and developmental disabilities.