Jim Mandelaro
Jim Mandelaro's Latest Posts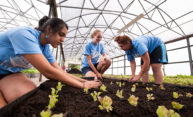 More than 1,300 incoming students will fan out to about 90 Rochester schools, libraries, senior centers, neighborhood associations, and more to paint, stack bookshelves, rake, pull weeds, and begin to get involved in their new community.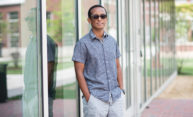 Befikadu Mekonnen '22 is 7,000 miles from home and hasn't seen his family in two years. But the Ethiopia native and cancer survivor feels at peace at the University of Rochester, where he'll begin classes next week as a biomedical engineering major.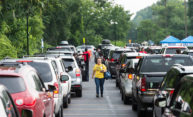 Nearly 800 first-year College students moved onto the River Campus on Wednesday, joining another 120 students who arrived at the Eastman School of Music.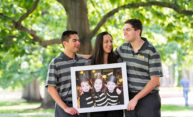 At 11 weeks premature, Matthew, Nicole, and Robert Gelb weighed a combined 6.3 pounds and spent three months at Strong's Neonatal Intensive Care Unit. This month, 19 years later, they will enroll at the University of Rochester as part of the Class of 2022—literally across the street from where they were born.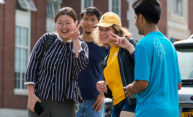 More than 475 students from more than 75 countries moved in to their new homes on the River Campus and the Eastman School of Music on Monday, many beginning a new chapter in their lives thousands of miles from home as members of the incoming Class of 2022.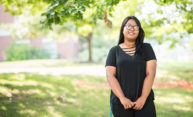 After graduating from high school in Nepal in 2017, Prajita Shrestha '22 knew she needed a break. After a gap year spent writing, teaching and volunteering in the public health sector, she quickly decided Rochester was the place for her.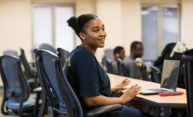 Seventy-five students have enrolled at the University of Rochester after completing this two-year program designed to develop and foster Africa's future leaders, scientists, artists, and organizers.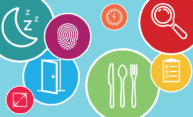 Now that the Class of 2021 has experienced a full year at the University, they're ready to offer advice to the incoming Class of 2022 with some helpful tips for succeeding in college.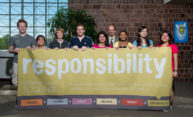 The coming academic year has been named the Year of Responsibility as part of the University's The Communal Principles Project. In addition to the concept of responsibility, the Project works to promote principles of fairness, freedom, honesty, inclusion, and respect to the University community.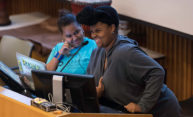 "No one in my family has ever gone to college, and I probably wouldn't have either," says Rochester City School District rising senior Jason Cao. "If I had never joined Upward Bound, I wouldn't have even thought of college. Now, I can't wait to go."