Jim Mandelaro
Jim Mandelaro's Latest Posts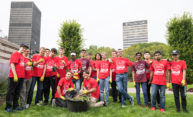 The Rochester Center for Community Leadership was created in 2005 to put University student community engagement programs under one umbrella. In 12 years, it's become a pretty big umbrella.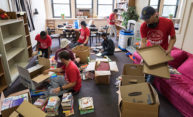 Wilson Day enables first-year students to learn about the Rochester community during orientation, as they help out at nearly 100 local agencies, including schools, churches, nursing homes, museums, and more.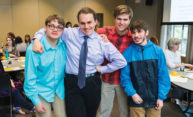 A partnership between the University and local community organizations, the TOUR program has made a college experience accessible to hundreds of young adults with intellectual and developmental disabilities.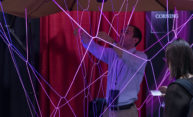 Inspired by Austin's South by Southwest conference, the organizers of this year's event partnered with RIT and the City of Rochester to highlight the region as a source for innovation.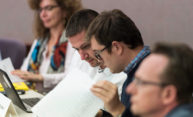 Over the next three years, 18 professors from the eastern European nation will have had the chance to take classes, meet business leaders, and return home to incorporate what they've learned into their own programs.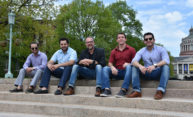 While they may not have been selected for the Hult Prize finals, Team Meliora is continuing their efforts to build homes for refugees, using Lego-style bricks made from recycled plastic.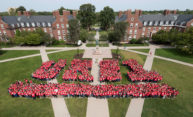 More than 1,400 first-year University students began their college journey when classes started Wednesday on River Campus. They come from 105 nations and 42 states, and they all have a story. Here are six of them.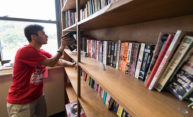 More than 1,400 first-year students fanned out to 94 sites—schools, churches, libraries, museums, senior centers and more—to learn more about their new home and to help community organizations.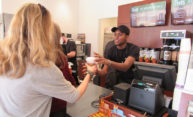 Here's what students need to know for fall when it comes to eating options on River Campus and the Eastman School of Music.