Valerie Alhart
Valerie Alhart is press officer for humanities and broadcast media, and covers humanities and the arts at the University.
Valerie Alhart's Latest Posts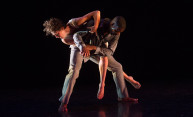 From contemporary to ballet, hip-hop to tango, more than 30 performances, master classes and workshops taught by guest artists and faculty will be available to the general public at the fifth annual inspireDANCE Festival, the University's annual celebration of dance and community.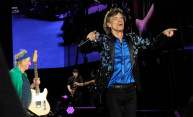 The Institute for Popular Music (IPM) celebrates the 50th year of the Rolling Stone's breakthrough hit, "(I Can't Get No) Satisfaction," with a special concert January 24. This musical tribute coincides with the launch of a free online course on "The Music of The Rolling Stones."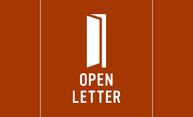 The literary translation press recently received one of this year's largest Arts Works grants in literature. The $60,000 grant will support the publication and promotion of several books in 2015, including Rochester Knockings, a novel based on the Rochester-based religious movement of Spiritualism and the famous Fox Sisters.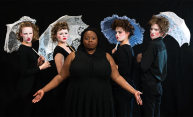 The play opens in Todd Theatre on Thursday, Dec. 4, and is based on the true story of Saartijie Baartman, a South African woman taken from her home in 1810 and brought to London where she becomes an overnight sensation on the freak-show circuit.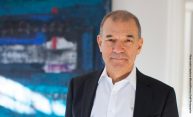 One of the world's most celebrated scholars in the humanities, Stephen Greenblatt will visit the University to lecture and participate in workshops with the campus community. Greenblatt will give a public talk for the University's Ferrari Humanities Symposia on Thursday, Oct. 30 based on ideas introduced in his Pulitzer Prize-winning book, The Swerve: How the World Became Modern.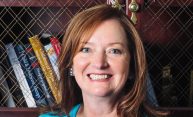 Sheree Toth, the executive director of the Mt. Hope Family Center and professor of clinical psychology, will deliver this year's keynote speech at this year's annual Stanton/Anthony Conversations, which will focus on the mental wellness of children.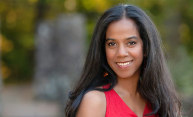 Freeman will receive the award and $7,500 prize on Thursday, Oct. 23. As part of the award ceremony, Freeman will give a reading from the novel and she will sign copies of her book during a reception after the event.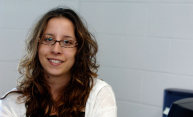 Associate professor of religion Nora Rubel has been named director of the University's Susan B. Anthony Institute for Gender and Women's Studies. As a scholar of religion, Rubel says she was excited to move to Rochester in 2007 to live near the 'burned over' district where many religious movements began. "But once I arrived I was just as drawn to the area's ties to abolition and the women's rights movements."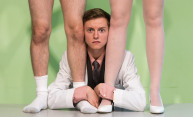 Sex, authority, and psychoanalysis take center stage on Thursday, Oct. 16, in Todd Theatre as the International Theatre Program begins its 25th season with the provocative farce, What the Butler Saw.