Valerie Alhart
Valerie Alhart is press officer for humanities and broadcast media, and covers humanities and the arts at the University.
Valerie Alhart's Latest Posts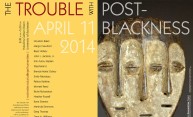 The Humanities Project presents a symposium in which 16 distinguished scholars will discuss what it means to be black in the 21st century.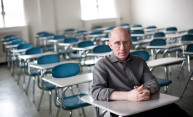 Kenneth Gross, a Renaissance scholar and professor of English, became the inaugural holder of the Alan F. Hilfiker Distinguished Professorship in English on Friday, April 4.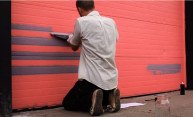 Students, faculty, and staff will gather together to celebrate Day of the Arts 2014: Street Art on Friday, April 11. This two-day series will showcase movement, dance, and art executed outside of traditional art venues.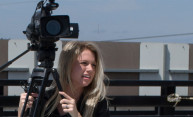 A three-day film and lecture series looks at the work of female journalists, authors, and filmmakers working to bring attention to stories about motherhood in America, sex and sexuality, reproductive rights, and racial inequality.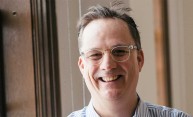 Created with a lead gift by University Trustee Janice M. Willett '78S (MBA) and Joseph T. Willett '75S (MBA), the Russell and Ruth Peck Artistic Directorship is endowed thanks to generous contributions from 176 additional University alumni and friends.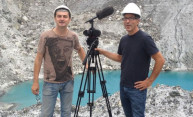 Canadian artists Louis Couturier and Jacky Georges Lafargue's work uses communication, exchange, and observation to create images, site-specific art, sculptures, special events, and multimedia.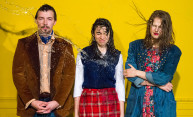 The International Theatre Program presents a modern take on one man's struggle between morality and self-interest in Henrik Ibsen's dark satire, An Enemy of the People.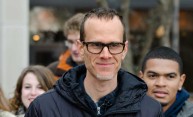 The selection committee chose Cary Peppermint for his portfolio of innovative and collaborative projects exploring connections between industry and nature.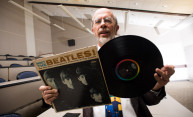 On Feb. 9 1964, an estimated 73 million Americans tuned in to the Ed Sullivan Show to watch the Beatles make their American debut. This weekend, we look back on the four lads from Liverpool, and the impact they made on music, popular culture, and Rochester students and alumni.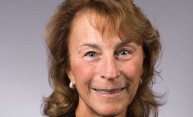 For more than four decades, Jane Possee has served as a role model to female athletes at the University.