Serving the University Community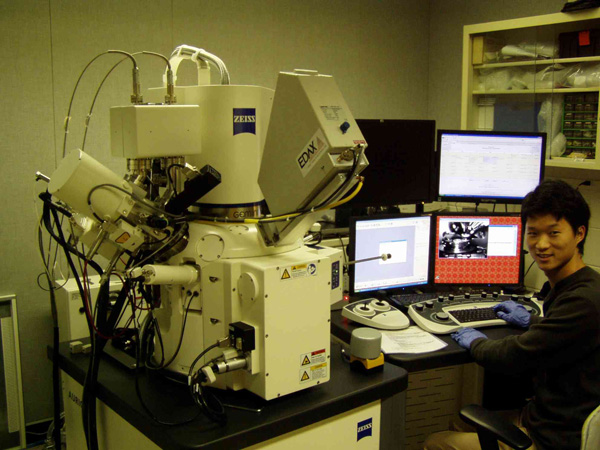 A key mission of URnano is to provide University of Rochester faculty and researchers with access to nanofabrication tools, and to train current and future generations of technologists.
For faculty and researchers we offer:
State-of-the-art cleanroom, metrology room and equipment to encourage interdisciplinary research and educational opportunities among the University's engineering, science, and medicine departments.
Adjusted user fees. Click here for more information about access and fees.
Training and support.
Trained and qualified users will find that URnano not only offers a unique set of tools for lithography, deposition, etch, and characterization, but is dedicated to maintaining and calibrating those tools to maximize uptime. Special emphasis is given to understanding the fundamental properties of nanomaterials and nanostructures.
For students we offer:
Classes.
Senior projects.
Employment opportunities.
To learn more, contact us:
Nicholas P. Bigelow, Director
(585) 275-4344
nbig@pas.rochester.edu
Brian McIntyre, Director of Operations
(585) 275-3058
mcintyre@optics.rochester.edu
Alex Mann, Laboratory Technician
(585) 275-2471
adm4461@gmail.com
Sondra L. Anderson, Assistant Chair of Physics and Astronomy
(585) 275-4352
sondra@pas.rochester.edu