Blackboard Login Change in the Cloud
Selecting your Login from the Main Learn URL

When Logging into Blackboard, select your Login type.
Faculty, staff and students at University of Rochester will choose log in with NetID.
External users and special accounts will choose local Blackboard account.
Selecting your Login from the Alternate Screens
If you are logging in from the mobile app, Panopto, or from a l ink outside Blackboard, you will be taken to a screen that looks like this.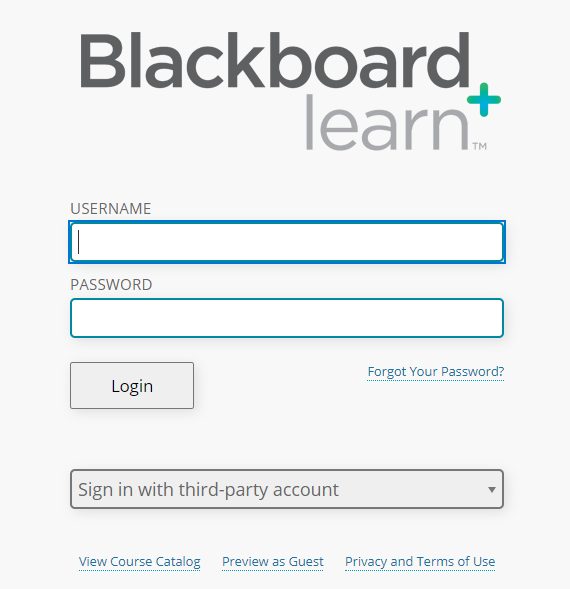 Click on Sign in with third-party account

then choose University of Rochester - NetID (SAML)
Login with NetID
After choosing NetID Login, you will be taken to the NetID login screen that looks like this.
Provide your NetID username and password.
If you need help with your Login, please contact the University IT Help Desk 585-275-2000 or email UnivITHelp@rochester.edu.
To set / change your NetID password, visit https://myidentity.rochester.edu
Local Accounts
If you choose the Local Accounts option, you will be presented with the following screen. This will only work with local accounts and will not provide access to NetID logins.
If you have forgotten your local password, you can use the Forgot Your Password link to request a link to login.