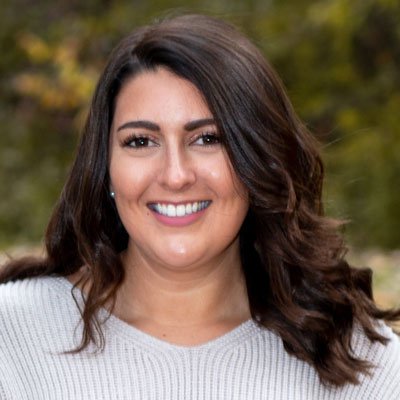 Lindsey Chamberlain currently serves as an Events Manager in the Office of the President at the University of Rochester. She's been with the University of Rochester for four years, starting as the Assistant Director of Enrollment Management at the School of Nursing before transitioning to her current role. Chamberlain joined the Emerging Leaders executive board in 2019.
Chamberlain lives by the best professional advice she's ever received: "Network. Be involved wherever you are." She currently serves on an Alumni Council for her undergraduate alma mater, Alfred University. She's also involved in numerous groups and committees at the University of Rochester and across the City of Rochester. "These experiences have provided me with connections and opportunities that have helped my career. Plus, I've made some amazing friends."
Another one of Chamberlain's defining traits is that she's a lifelong learner. In fact, she's been dubbed a "forever student" by her friends and family, but as she puts it, "how can you not be excited to learn when you're working at a University?!" She completed her Doctor of Education (Ed.D.) from the Warner School of Education in 2021. Her doctoral research focused on strategies to assist higher education staff in adjusting to new technologies in the workplace.
Chamberlain's never sitting still, and her goal in the next year is to learn American Sign Language to support Rochester's deaf and hard of hearing community.