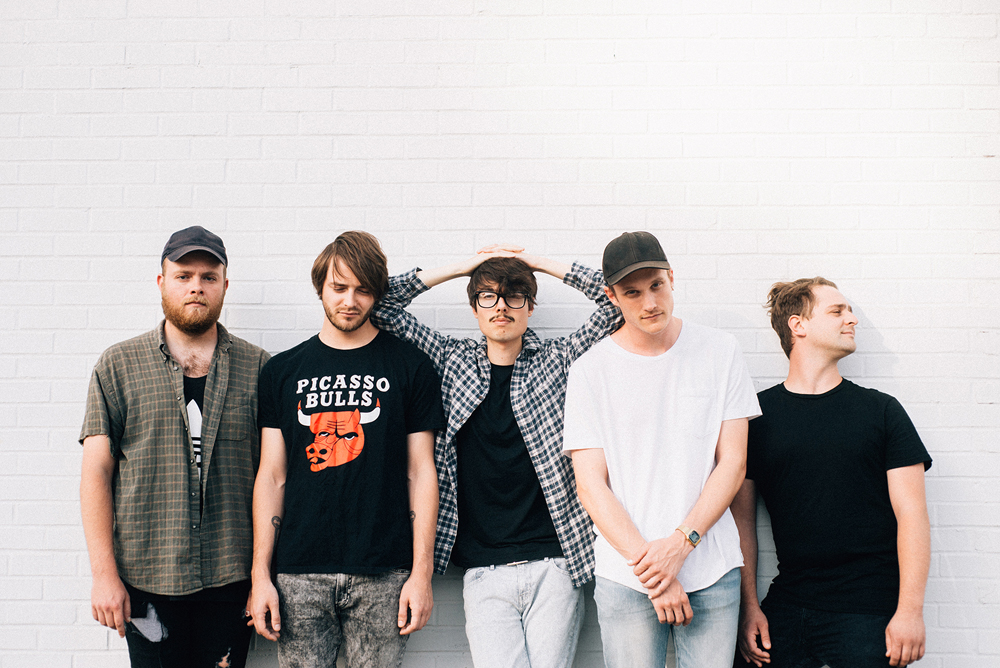 Jeanette Colby, the University's calendar editor, offers a selection of events and activities to do this weekend. The Rochester Niagara Fringe Festival continues through September 24, featuring faculty, staff, and student performances. Find daily information on upcoming events on the University Events Calendar at www.rochester.edu/calendar.
#1: Meet Open Letter Author and Grab a Drink
The perfect opportunity to select your fall-winter read: novelist Josefine Klougard will be the first author featured for the new "Read Local," event Friday, September 23.  The Danish writer, often compared to literary modernist Virginia Woolf, is the youngest author to become a two-time finalist for the Nordic Council Literary Prize. Her English-language debut novel, One of Us Is Sleeping, has received praise from literary critics. Published by Open Letter, the book is translated from Danish by Martin Aiken. The free event, an initiative founded by Writers & Books, in coordination with Open Letter and BOA Editions, will be held at 6 p.m. at Nox Cocktail Lounge in Village Gate Square on North Goodman Street.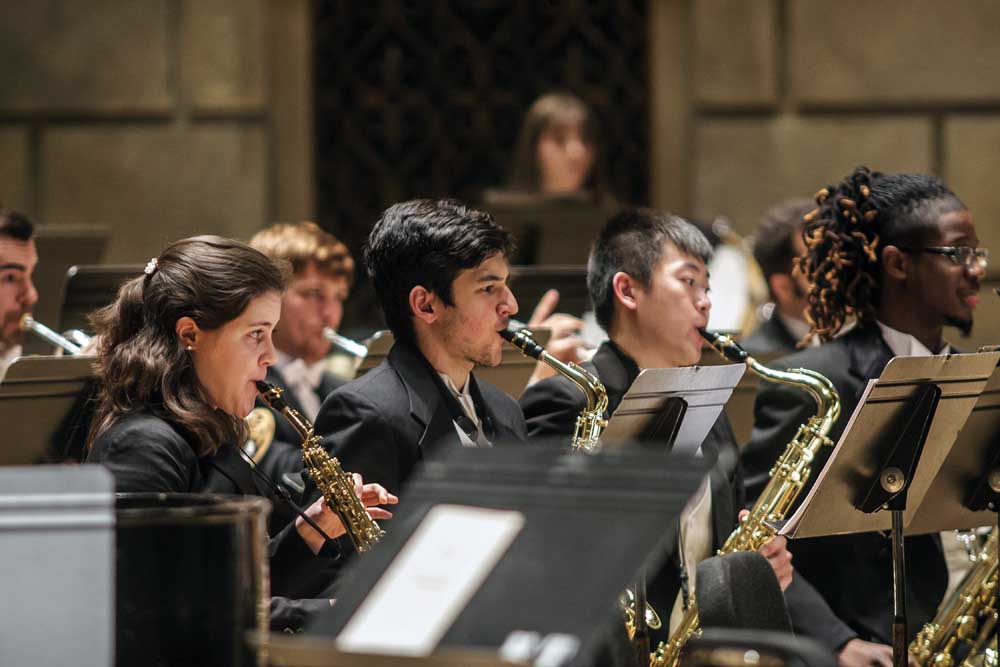 #2: Unwind Friday Night with Eastman's Wind Ensembles
Eastman's leading wind ensemble will perform a free concert on Friday, September 23, at the Eastman Theatre. The Eastman Wind Ensemble, performed earlier this year to a sold-out Kodak Hall with world-renowned banjo virtuoso Béla Fleck, will join the Eastman Wind Orchestra in a repertoire of works by American and British composers, including Karel Husa, Steven Bryant, Gustav Holst, and David Maslanka. Mark Davis Scatterday, chair of the Department of Conducting and Ensembles, conducts along with assistants, Kevin Holzman and Eric Laprade. The performance begins at 8 p.m. at Kodak Hall.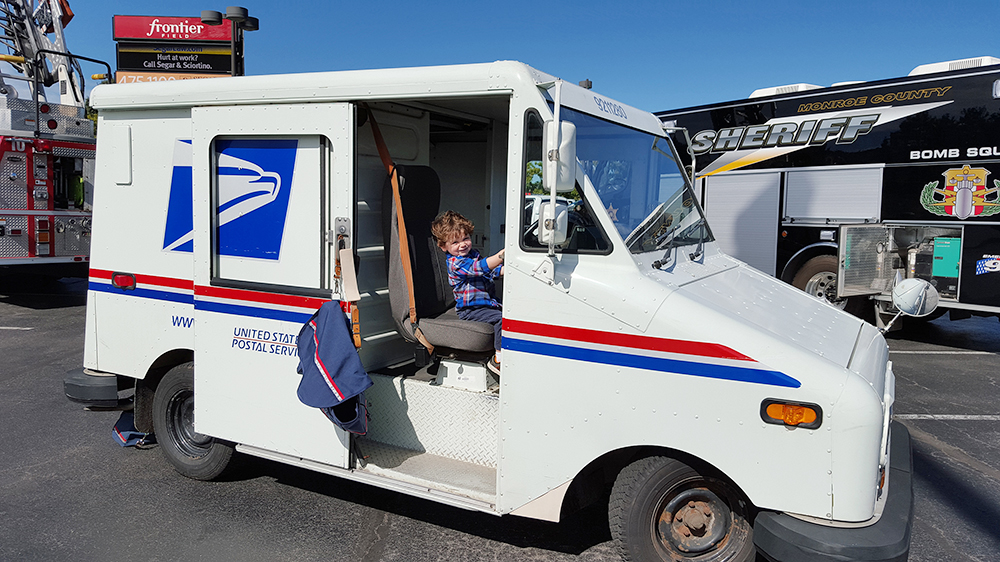 #3: Haul the Family to 'Kids & Trucks'
Crawl into the cab of a fire truck or beep the horn of a tractor-trailer, as the Children's Institute hosts its annual fundraiser "Kids & Trucks" on Saturday September 24 and Sunday, September 25. The family-friendly event offers the chance to explore and climb aboard all kinds of vehicles, including a race car, cement mixer, a mini-excavator, as well as a Wegmans' semitrailer. The event benefits the institute's programs, which focus on early childhood research and support children's positive development. Before September 23, tickets are $5 and $20 for a family pass; $7.50 for general admission and $30 for a family pass after Sept. 23. Tickets are available online, at the gate, and any local Wegmans. Gates open from 10 a.m. to 4 p.m. Saturday and 10 a.m. to 3 p.m. Sunday, at Frontier Field VIP Lot at 333 Plymouth Avenue North.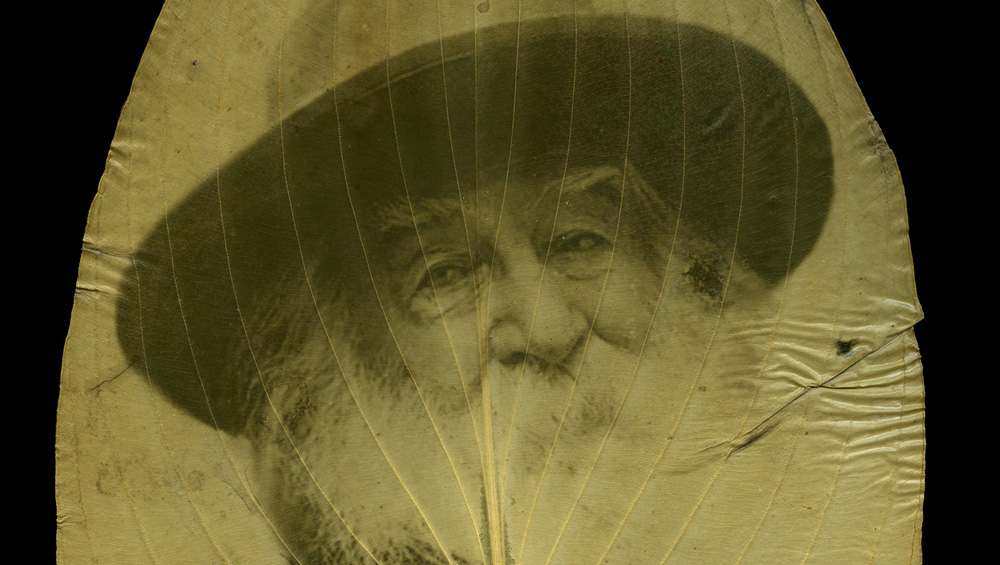 #4: Listen to Artists' Reflections of War
The Memorial Art Gallery will host the speaker event, "War Memoranda: A Conversation with Binh Danh and Robert Schultz, at 2 p.m. Sunday, September 25. The two will discuss, War Memoranda, a collaborative word and image exhibition inspired by Walt Whitman's war poems. Using 19th century technology, artist Danh recreates striking portraits of soldiers and battlefield landscapes as daguerreotypes, chlorophyll prints, cyanotypes, and artist's books. Schultz's poetry complements each work. The exhibition is on view through October 16. The event is free with museum admission. mag.rochester.edu.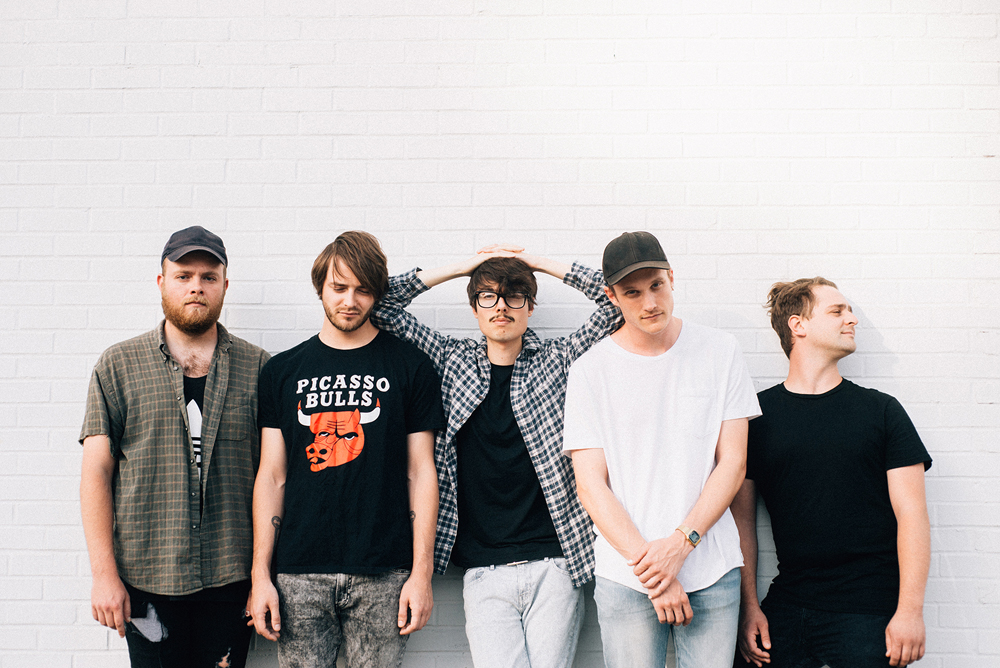 #5: Joywave Plays for the River Campus
Rochester's homegrown indie electro-rock band Joywave will play the River Campus on Saturday, September 24. Called "captivating and effortlessly convincing," by Rolling Stone magazine, the band has catapulted into the national spotlight with its album, How Do You Feel Now? as well as its collaboration with music project Big Data on the alternative chart topping song, "Dangerous." The show will be opened by the University's own Luke Metzler '16. Admission is $15 for faculty and staff and $20 for the general public. Tickets are available at the Common Market in Wilson Commons or online. Doors open at 7:30 p.m., at the Douglass Ballroom. The show begins at 8 p.m.
Category: Campus Announcements