The big event happening is Meliora Weekend. This week's picks are part of Meliora Weekend celebration and open to faculty, staff, students and the Rochester community. If you've already reserved your tickets, weekend highlights include Good Morning America cohost, Robin Roberts; music from the Corea/Gadd Band; and comedian and storyteller Mike Birbiglia. Check out more upcoming events on the University Events Calendar. Nick Foti '19 contributed to this week's edition.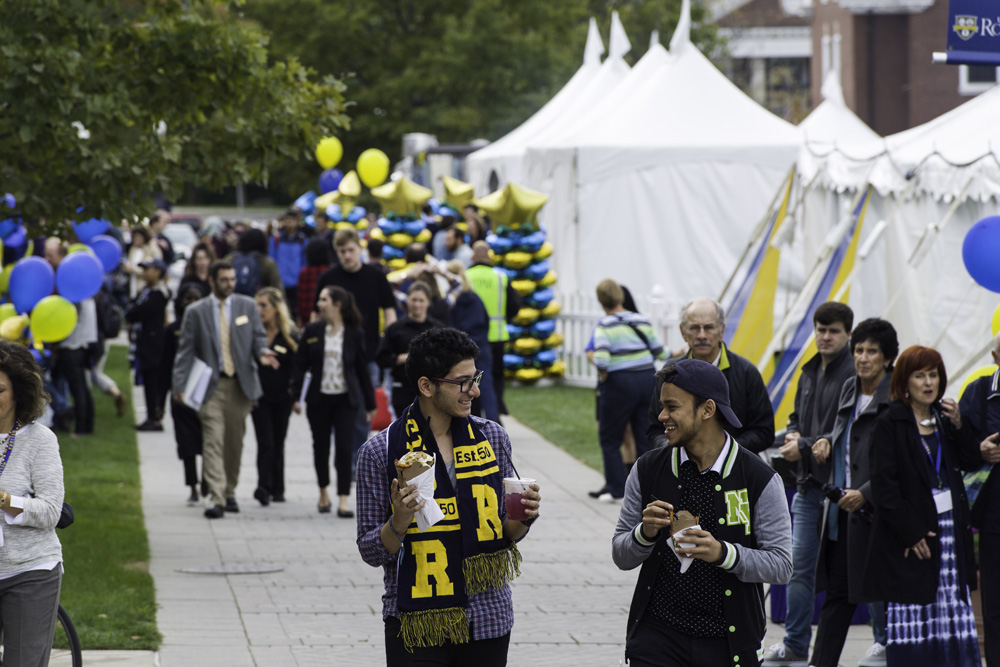 #1: Enjoy food, music at outdoor gatherings
Join the University community on Friday, October 13, for lunch at a campus-wide celebration barbecue on the River Campus or the Eastman School of Music food truck rally on Gibbs Street. Both events are free for faculty, staff, and students and run from 11:30 a.m. to 1:30 p.m. Please bring your University ID or Meliora bracelet for admission. The campus-wide barbecue will take place, rain or shine, on the Wilson Quad in the Meliora Village and will feature live music by music professor John Covach  and his band, The League of Extraordinary Uncles. Le Petit Poutine, Macarollin', Meatball Truck Co., and Effortlessly Healthy will all participate in the Eastman food truck rally. Come back with the family for the Meliora Village on Saturday, October 14, featuring food trucks, live music, and a Kids Zone area for games, face painting, carnival games, and more. Online registration for Meliora Weekend is closed, but you can still register in person at onsite registration locations starting Thursday at Wilson Commons, the Eastman School of Music, and the School of Medicine and Dentistry. For questions call the Office of Alumni Relations at 273-5888 or email alumni@rochester.edu. Read more.
#2:  Take in reading by award-winning author
Akhil Sharma, a native of Delhi and author of An Obedient Father – winner of the Hemingway Foundation/PEN Award—will read from his work on Friday, October 13, as part of the Plutzik Reading Series. His second novel, Family Life, won the Folio Prize and the International Dublin Literary Award. In addition, Sharma's writing has appeared in The New Yorker, The Atlantic, The Best American Short Stories, and the O. Henry Award Winners anthology. The reading begins at 5 p.m., in the Hawkins-Carlson Room at Rush Rhees Library.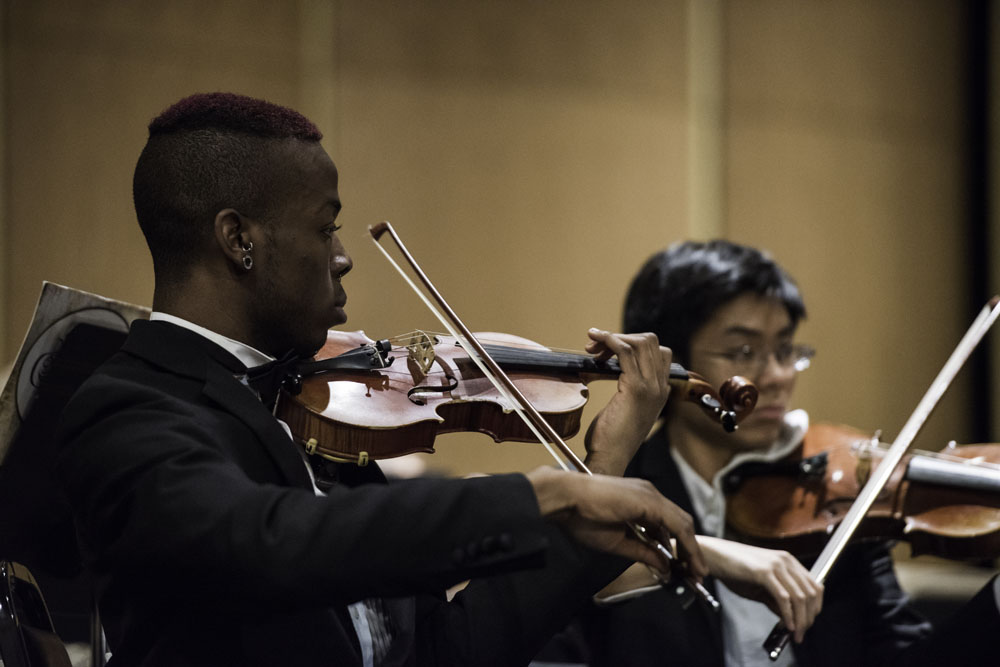 #3: Head to Strong Auditorium for free classical concerts
The Department of Music will host several free concerts over the weekend. The Chamber Orchestra kicks off the weekend at 4 p.m. Friday, October 13, with a performance that features Edvard Grieg's "Holberg Suite" and Niels Gade "Symphony No. 4." Later that evening, in an ensemble performance—the Chamber Singers, Women's Chorus, and Men's Glee Club will perform at 7 p.m. The Symphony Orchestra and Wind Symphony Concert, featuring pieces by George Bizet and Arturo Márquez, will begin at 7 p.m. Saturday, October 14. The Jazz Ensemble and Gospel Choir Concert starts at 1 p.m. Sunday, October 15. All concerts will take place at the Strong Auditorium on the River Campus.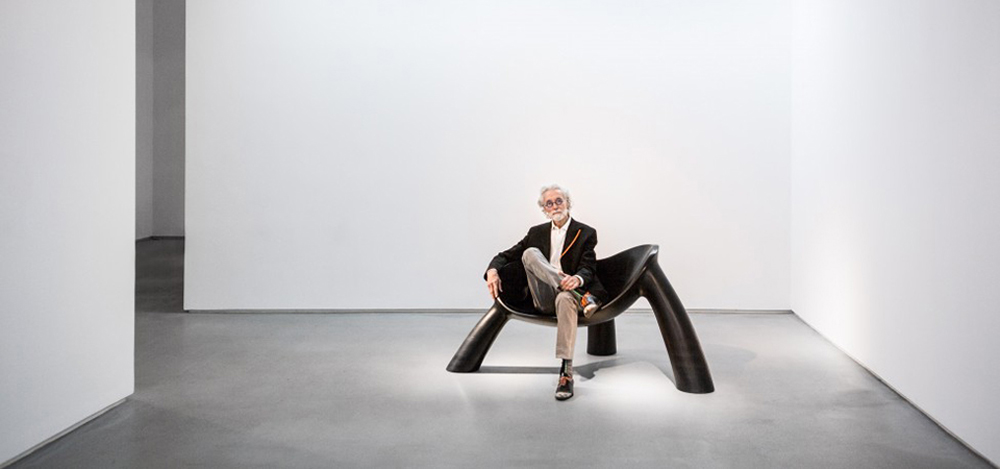 #4: See the legendary craftsmanship of Wendell Castle
Wendell Castle Remastered is the first museum exhibition to showcase the digitally crafted works of Wendell Castle—father of the American art furniture movement. The exhibition is now on view at the Memorial Art Gallery through December 31. It features about 40 pieces, showcasing work that uses 'stack-lamination technique and mold-form fiberglass experiments.' Admission to the Memorial Art Gallery is free for University faculty, staff, and students with ID.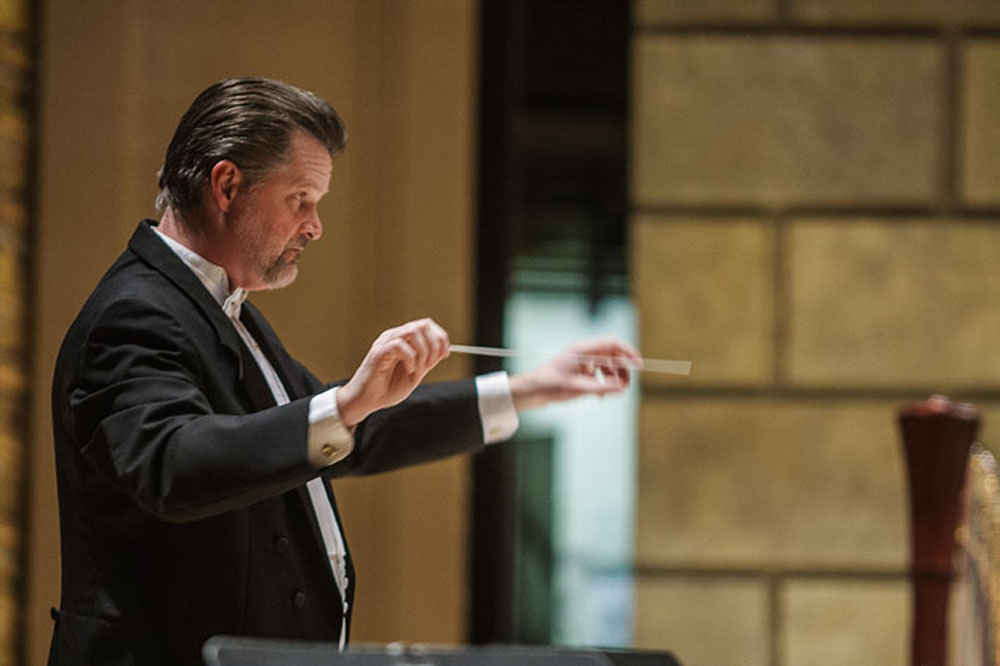 #5: Hear works by Mozart, Zwilich, and Husa
The Eastman Wind Ensemble and Eastman School Symphony Orchestra will present a program on Saturday, October 14. Directors Mark Davis Scatterday and Neil Varon lead works by Mozart, Bottesini, Zwilich, and Husa. Soloist Renee DeBoer '04E (MM), bassoon, and Justin McCulloch, double bass, will join the ensembles. The free concert begins at 8 p.m. at Kodak Hall.
Category: Campus Announcements