Jim Ver Steeg
Jim Ver Steeg's Latest Posts
The complete transcript for the November 29, 2018 episode of the University of Rochester Quadcast podcast.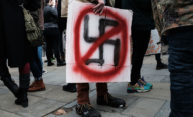 Listening to the news, it can feel as though acts of violence—particularly violence inspired by bigotry and hate—are on the rise, and unfortunately the numbers back that up. How are we to make sense of this rise? Three Rochester researchers sat down for an academic conversation about hate and intolerance, discussing reactions to recent incidents of hate, important lessons from history, and the psychology of stereotypes and intolerance.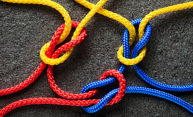 In this episode of the Quadcast podcast, experts and scholars in the field of restorative practices talk about their work and what they hope to accomplish through an ongoing initiative at the University of Rochester.
This is a transcript for the September 7, 2018 episode of the University Quadcast podcast.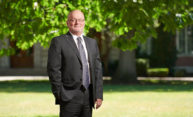 The Quadcast team sits down with Donald Hall, the new dean of the faculty for Arts, Sciences & Engineering, to discuss his approach to building academic communities, to growing an increasingly diverse and inclusive faculty, and to fostering the internationalization of higher education.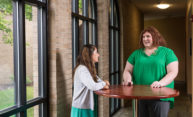 When Chloe Corcoran '04 decided to live openly as a trans woman, she vowed that she would return the kindness and support she received. In a recent interview, Corcoran talks about her personal journey and her efforts to inspire and inform through her PhD work at the Warner School and in her new role as associate director for identity-based programming for the Office of Alumni Relations.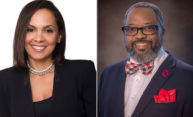 President Richard Feldman recently announced that he has engaged the support of the consulting firm DeEtta Jones and Associates to help guide key elements of the University's equity, diversity, and inclusion efforts.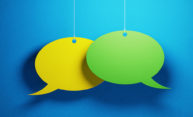 Experts trained in a method of conflict resolution called "restorative practices" have been engaged by the University to rebuild trust in the wake of the White Report. Members of the University community who are interested in learning more are encouraged to attend a workshop, "Healing Harm and Rebuilding Community Through Restorative Practices," on Monday, March 26, in the Wegmans Hall auditorium.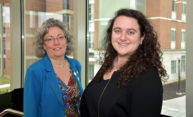 The newly formed Commission on Women and Gender Equity in Academia, chaired by associate professor of biomedical engineering Amy Lerner, left, and medical student Antoinette Esce '15 has agreed to recommendations for clearer policies related to such issues as sexual harassment and intimate relationships, but is calling for further action to address what they say are more central issues of gender inequity.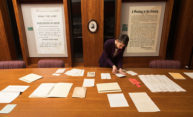 Each year, the University of Rochester produces academic and scholarly work that contributes to our understanding and appreciation of the world around us.