The recently redesigned awards honor the breadth of excellence within and beyond the University of Rochester community.
The Presidential Stronger as One Diversity Awards, formerly known as the Presidential Diversity Awards, honor University of Rochester faculty, staff, students, as well as members of the Board of Trustees and the Rochester community. The awards recognize those who have supported the five institutional equity, diversity, and inclusion priorities and helped ensure a welcoming and inclusive environment at the University.
Recipients were honored at a virtual ceremony in January. The online program includes the list of nominees and more information about the awards.
Frederick Jefferson
Presidential Diversity Lifetime Achievement Award
Frederick Jefferson, professor emeritus at the Warner School of Education, has a distinguished history of pioneering and championing programs that have made the University and the Rochester community more diverse and inclusive.
Jefferson came to Rochester in 1973 as director of the University's Educational Opportunity Program. He has served in a variety of roles—as director of the Department of Special Student Services, which oversaw minority student affairs, international student affairs, and disability services; as associate dean of students and assistant to the provost; as assistant to the president for University and community affairs, and as University intercessor, where he specializes in issues related to racial and ethnic diversity. In 1985, Jefferson joined the faculty at Warner, where he was director of the Institute of Urban Schools and Education.
In the community, he has chaired the board of Action for a Better Community as well as the Martin Luther King Jr. Greater Rochester Festival Commission. Jefferson has been an advisor to the Gateways Music Festival, which brings classical musicians of African descent from around the country together for a week-long series of concerts.
In 2015, the University awarded Jefferson the Frederick Douglass Medal to recognize his longstanding leadership and contributions to the community.
Precious Bedell
Advocacy and Action Award
Precious Bedell is being honored for her tireless work to help improve the lives of people affected by incarceration. She has been awarded the Advocacy and Action Award, which recognizes staff, postdoctoral fellows, or faculty who exemplify excellence in developing and sustaining an infrastructure to support equity, diversity, and inclusion.
In her role as assistant director of community outreach for the Rochester Education Justice Initiative (REJI), a University program that fosters higher education opportunities for incarcerated and formerly incarcerated individuals in Western New York, Bedell has recruited and mentored six formerly incarcerated college students in Monroe County as REJI Justice Scholars. Colleagues recognize Bedell for her passion in supporting people who were previously incarcerated.
Bedell founded a nonprofit, Turning Points Resource Center, to provide services and support to incarcerated people and their family members. As a member of the University's Rochester Decarceration Research Initiative, she connected members of the University community with the Rochester community through her nonprofit. She also coordinated the Women's Initiative Supporting Health (WISH) Program, which fosters access to healthcare and social services to justice-involved women. In 2019, as an Inclusive Climate Leadership Fellow, she mentored medical students and placed them in working relationships with formerly incarcerated people in the community.
Department of Ophthalmology, Flaum Eye Institute
Inclusive Workforce Award
Since 2019, under the direction of Chair David DiLoreto, director of the Flaum Eye Institute, the Department of Ophthalmology has focused significantly on the measurable outcome of diversity and inclusion efforts.
The department has grown substantially, both in number and diversity, after a historic recruitment effort for faculty and trainees. Additionally, a Diversity, Equity, and Inclusion team was established in 2020. Comprised of nursing and technical staff, the DEI team promotes understanding through educational opportunities; sends monthly emails offering information about holidays and celebrations from cultures throughout the world; and launched a book club to encourage broad perspective and in-depth discussion of DEI topics. On the third Friday afternoon of each month, the ophthalmology clinics are shut down at the Flaum Eye Institute and across the satellites to devote time to the education of faculty, staff, and trainees.
Within the Rochester community, department staff, trainees, and faculty deliver eye care to the underserved. Contracts with the Rochester City School District and Greece Central School District provide vision screening exams for students. This model has also extended to care for adults through Lifespan, offering complete eye exams to residents of multiple living centers in Rochester. The department has formed partnerships with Monroe Community College, the Board of Cooperative Educational Services, and Rochester Educational Opportunity Center to develop educational internships in ophthalmic technician training, allowing students to learn about ophthalmology while preparing them for a job.
David Paul
Changemaker Award
David Paul, a sixth-year resident in the Department of Neurosurgery, has made a considerable impact on the Medical Center community through his continued work to promote inclusion and racial justice.
During his time at Rochester, he cofounded the Minority Male Leadership Association, an affinity group on the undergraduate campus that fosters mentorship and success among minority men in the Rochester community. Paul has also developed his own research laboratory that celebrates diversity and inclusion; has worked to improve the recognition of opportunities for growth and inclusion within the Department of Neurosurgery; and has acted as a role model and mentor for many undergraduate and medical students, helping to attract residents from under-represented communities to become part of training programs within the department and elsewhere within the graduate medical education community.
Paul has written extensively about the systemic failures of the Rochester police and health care systems in the wake of his cousin Daniel Prude's death. Paul is also the founder of Bold & Gritty, a business that uses its platform to highlight successful Black men. Bold & Gritty and NAMI Rochester recently launched an initiative called Revolution Coffee, which shares the mental health journeys of Black men and raises funds and awareness of mental health initiatives within Black and Brown communities in Rochester.
Jerald Drain
Bridge to Equity Award
Jerald Drain, chair of 1199SEIU United Health Care Workers East, is recipient of the Bridge to Equity Award, which recognizes a member from a bargaining group who aims to initiate and lead action toward eliminating equity gaps across the University.
Drain, an active member of the organization's Diversity Committee, is lauded as a respectful and vocal advocate for addressing equity, respect, and accountability that aligns with the University's Vision and Values.
Members say Drain, who has served with 1199SEIU for several years, is a leader who is always willing to share his knowledge to assist with whatever is needed.


Carvin Eison
Social Impact Award
Filmmaker Carvin Eison, a professor of journalism, broadcasting, and public relations at SUNY Brockport and the general manager at RCTV, has a history of activism and social justice in Rochester.
As a member of the board of directors of the Frederick Douglass Family Initiatives, Eison has become a leader in the national movement to replace Confederate statues with statues that unite communities. He is the project director of "Re-Energizing the Legacy of Frederick Douglass," an initiative to place statues of Douglass across the City of Rochester commemorating Douglass's life and legacy.
In collaboration with the Center for Dispute Settlement, Eison also persuaded the Monroe County district attorney's office to re-examine and adjust its policies regarding the arrest and incarceration of youth of color, following an instance in which two white males who vandalized a monument of Douglass in 2018 were offered restorative justice.
Eison has also been recognized internationally for creating intensely powerful films that explore racial dissonance and social discord in American culture. He received numerous accolades for July '64: Roots of Urban Unrest including two Emmy nominations and a national PBS broadcast.
ROC Freedom Riders
Social Impact Award
Founded by Rashad Smith and Devin Malik Anglin on Juneteenth 2020, just weeks after George Floyd's murder in Minneapolis, ROC Freedom Riders hosts bicycle brigades to advocate for systemic change to positively impact the lives of Black people.
Inspired by the original Freedom Riders of the 1960s who tested Supreme Court decisions about desegregation, each bicycle ride is designed to support Black brands by spending money in real time. A movement comprising dozens of creatives and entrepreneurs, ROC Freedom Riders helps companies communicate progress for equity and inclusion initiatives. ROC Freedom Riders have also partnered with HOPR to provide bikes to individuals who wish to participate. Since that first ride, the ROC Freedom Riders have joined together to support Black Lives Matter, to pay homage to Frederick Douglass on July 4, to amplify Free the People ROC's messages during Occupy City Hall in the wake of Daniel Prude's murder, and to advocate for voting rights on Election Day.
In addition to supporting local Black-owned businesses and partnering with local nonprofits, funds raised by these rides have benefited artist Ephraim Gebre's new project—a mural to honor Connie Mitchell and Malcolm X—as well as Generation Outreach's Operation GO.
Trustee Lance Drummond '85S (MBA)
Empowering Equitable Change Award
Lance Drummond '85S (MBA) has received the Empowering Equitable Change Award for his commitment to the University and its mission, through an equity and inclusion lens.
Drummond was elected to the Board of Trustees in 1997. He serves on the compliance and compensation committee, the executive committee, and the human resources committee, of which he is the chair.
Drummond is also cochair of the Diversity Advisory Council, a national volunteer body through the Office of Alumni Relations and Constituent Engagement. The council is responsible for providing leadership, guidance, and feedback to the University on diversity and inclusion initiatives for its alumni and students.
Additionally, Drummond has served as an advisor to the University's senior leaders, including President Sarah Mangelsdorf and Mercedes Ramírez Fernández, the Richard Feldman Vice President for Equity and Inclusion.
---
Read more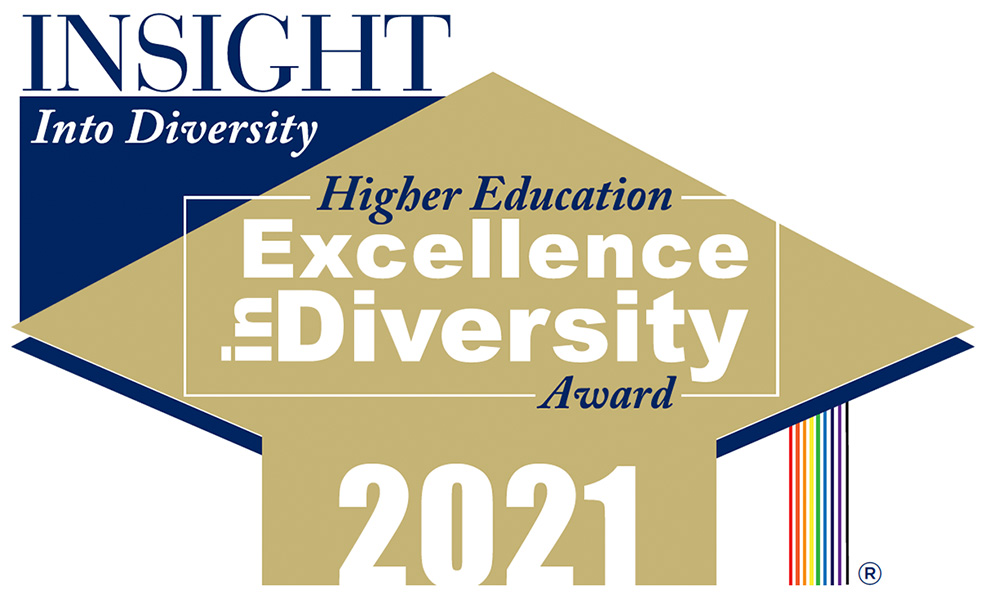 National award highlights University's continued commitment to diversity
For the second year in a row, Rochester has been recognized for its efforts to support equity and inclusivity across campus.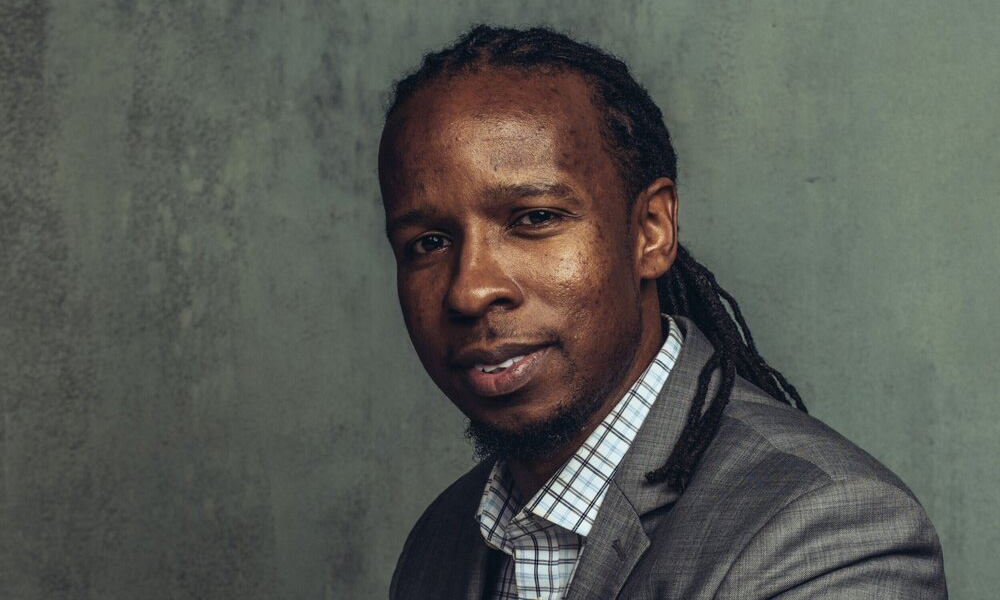 Ibram X. Kendi: 'The very heartbeat of racism is denial'
The antiracist activist and author spoke on several current issues at the University's annual MLK Commemorative Address.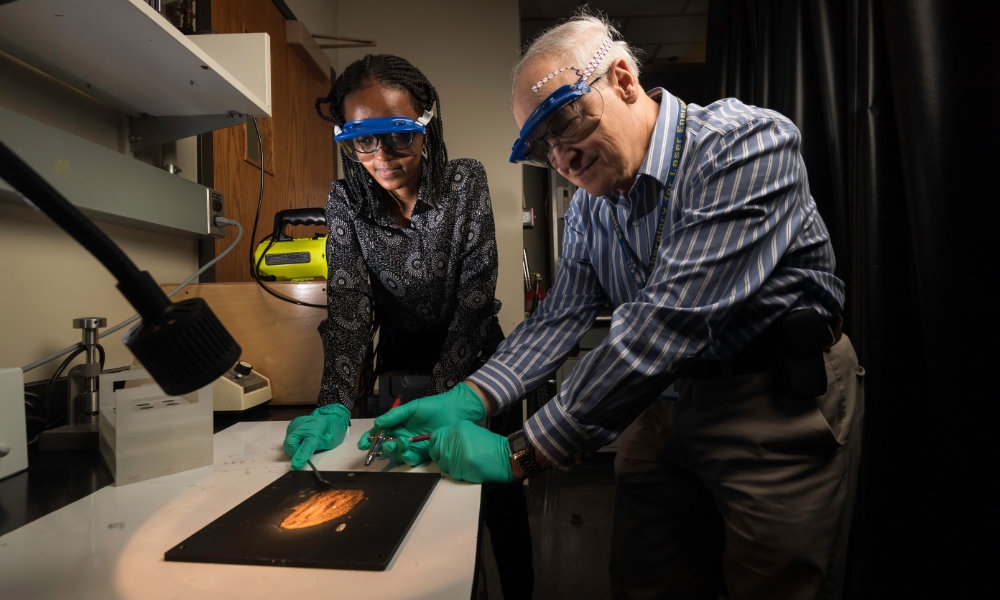 Laser Lab accepted into American Physical Society's Inclusion, Diversity, and Equity Alliance
The University's Laboratory for Laser Energetics has joined an initiative to increase workforce diversity in physics departments and laboratories.
Category: University News