Nearly 40 student musicians at the University of Rochester will bring classic American rock 'n' roll to life as they perform some of the best-known songs in pop culture history during a three-hour tribute to iconic American musicians. The concert, organized by No Jackets Required, a student performance group at the University, is scheduled for 8 p.m. on Friday, Oct. 19, in the May Room of Wilson Commons on the University's River Campus.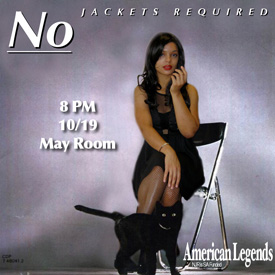 "Musicians will flock to this show for the good old fashioned American rock 'n' roll," says Andy Brink, '14, an active member of No Jackets Required. "At the same time, anyone who loves to chant 'USA! USA! USA!' will love our show, too."
No Jackets Required was launched in 2007 and has performed many themed shows over the years, including "The 80s Show," a tribute to Woodstock, and last year's highly successful Beatles show. This year's concert will demonstrate the group's versatility by covering a broad range of musical styles, from Americana to blue collar rock.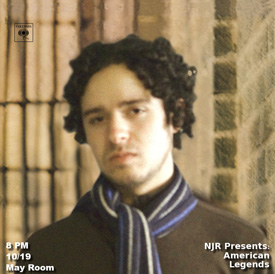 The concert will feature three main sets, organized by genre. The first set will pay homage to iconic folk artists including Bob Dylan, James Taylor, and Peter, Paul, and Mary. The second set covers R&B and blues artists, with tributes to BB King, Stevie Ray Vaughan, Marvin Gaye, and Janis Joplin. Set three, which focuses on rock, will include songs by Bruce Springsteen, Lynyrd Skynyrd, and the Eagles. Other featured artists run the gamut from Elvis Presley to Joni Mitchell, with more than 30 classic songs in the lineup.
In addition to traditional core band instruments such as guitars, bass guitars, and drums, the musicians on stage will include vocalists who will replicate the harmonies heard in many of the songs being covered. Brass instruments including trombones and trumpets will play horn arrangements and select songs will feature orchestral instruments such as cello and violin. In addition to the three larger sets, acoustic interludes, including Otis Redding's "Sitting on the Dock of the Bay" and Robert Johnson's "Sweet Home Chicago," will round out the show's set list.
Tickets to the performance, which are $3 for University undergraduates, graduate students, faculty, and staff, and $5 for the general public, can be purchased at the Common Market in Wilson Commons or at the door (cash only). For additional information about the show, visit No Jackets Required on Facebook or email them at nojacketsrequired@gmail.com.
Category: Society & Culture