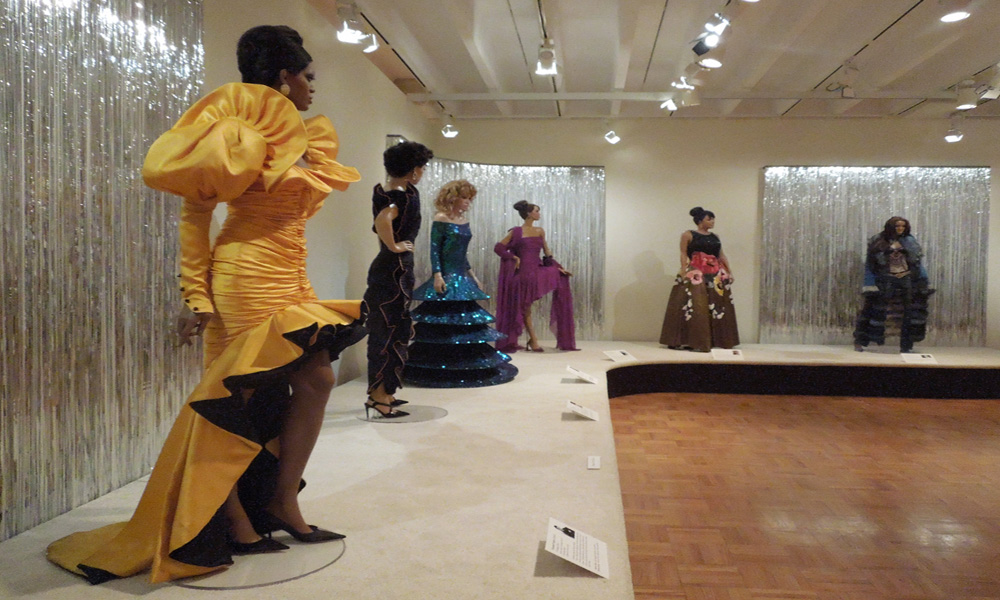 Jeanette Colby, the University's calendar editor, offers a selection of events and activities to do this weekend. Find daily information on upcoming events on the University Events Calendar at www.rochester.edu/calendar. Sarah Levine '16 contributed to this week's feature.

#1: Ebony Fashion Fair
Take a tour of fashion history at the exhibit, Inspiring Beauty: 50 Years of Ebony Fashion Fair, which is on view through April at the Memorial Art Gallery. Walk among the gowns and one-of-a-kind ensembles by couture designers, such as Christian Dior and Vivienne Westwood, drawn from fashion fair that helped define beauty, style, and empowerment for African-American women. Tickets and hours info.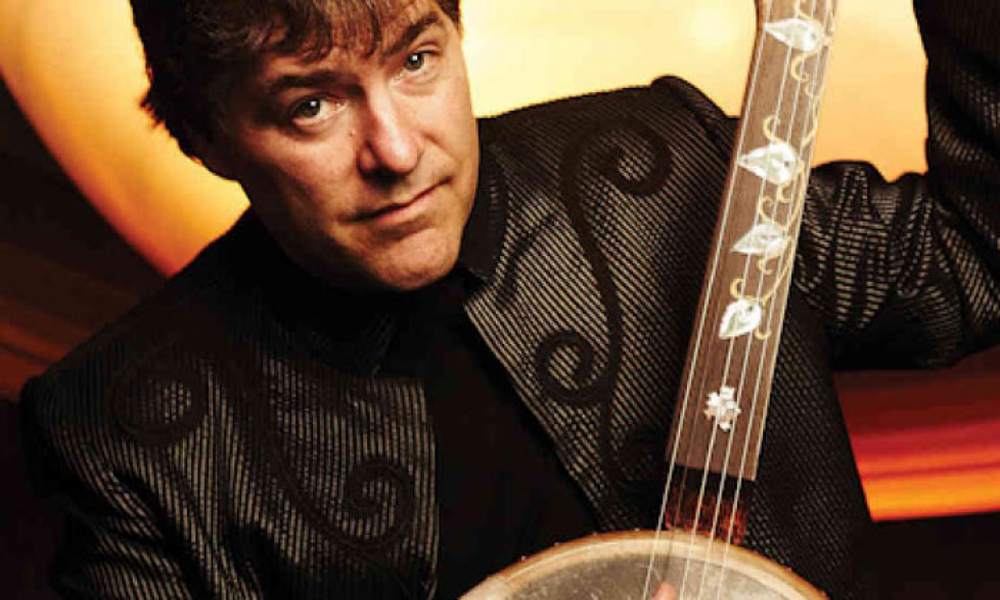 #2: Béla Fleck
The Eastman Wind Ensemble will perform with Grammy Award-winning banjo player, Béla Fleck. Nominated for awards in more categories than any other musician in history, including jazz, country, bluegrass and classical crossover, Fleck will perform his concerto for banjo and wind orchestra in his work, "The Imposter," along with his other compositions at Kodak Hall at 8 p.m. Friday, February 26. Tickets.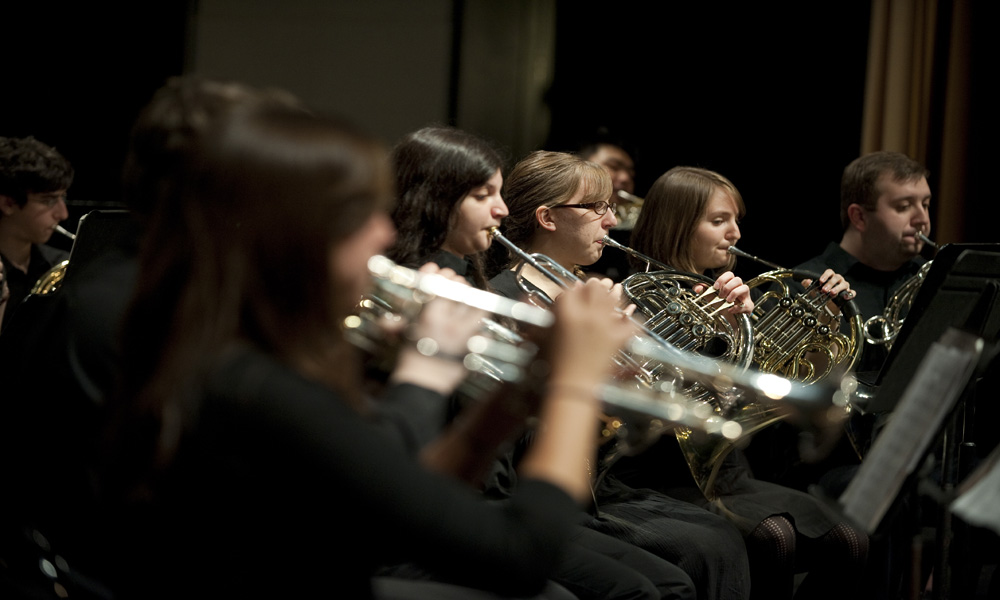 #3: Brass Choir
The 40 piece Brass Choir is putting on a concert of never heard-before compositions that have been recently discovered, along with newly written arrangements for the choir. The concert, titled "Blast Off," which is free and open to the public, will feature a multimovement work put together by director, Josef Hanson as well as "Brooklyn," a piece arranged by Matt Yetto, a member of the Class of 2016, in addition to classic repertoire. The concert will be held in Hirst Lounge in Wilson Commons on Friday, February 26 from 7 to 8 p.m. View program.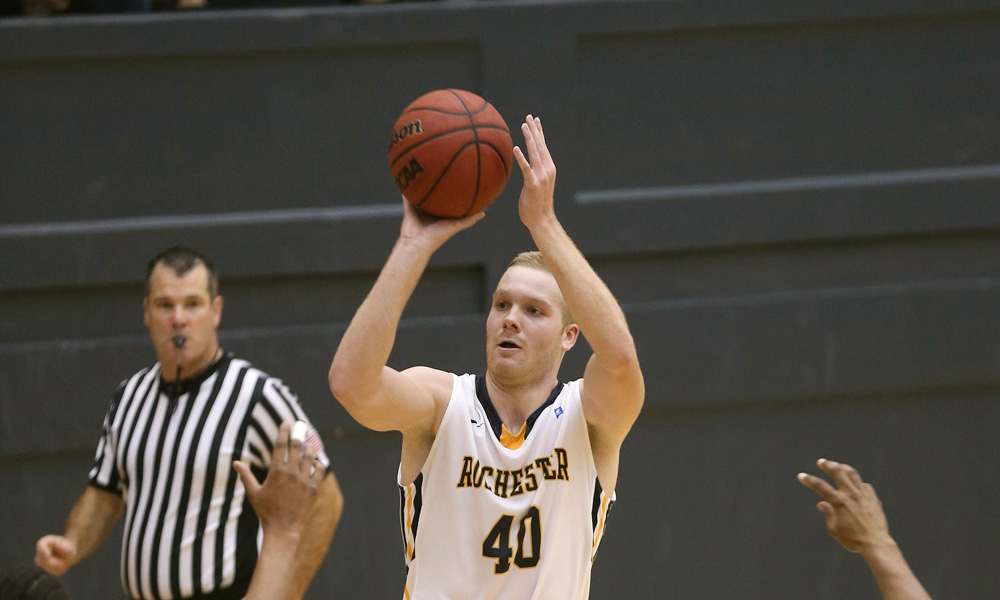 #4: Yellowjacket Basketball
The men's basketball team will play Emory University in the Louis Alexander Palestra in the Georgen Athletic Center at noon Saturday, February 27. Cheer on the team that has been the talk of the local and national media since their buzzer-beater 3 point shot that went viral. The women play at 2 p.m. Both are vying for spots in the D-III national tournament. Admission is free, but get there early. The first 200 students with University of Rochester IDs will receive a free T-shirt, buttons, and stickers for the University's new antiracism campaign, "We're Better Than THAT." uofrathletics.com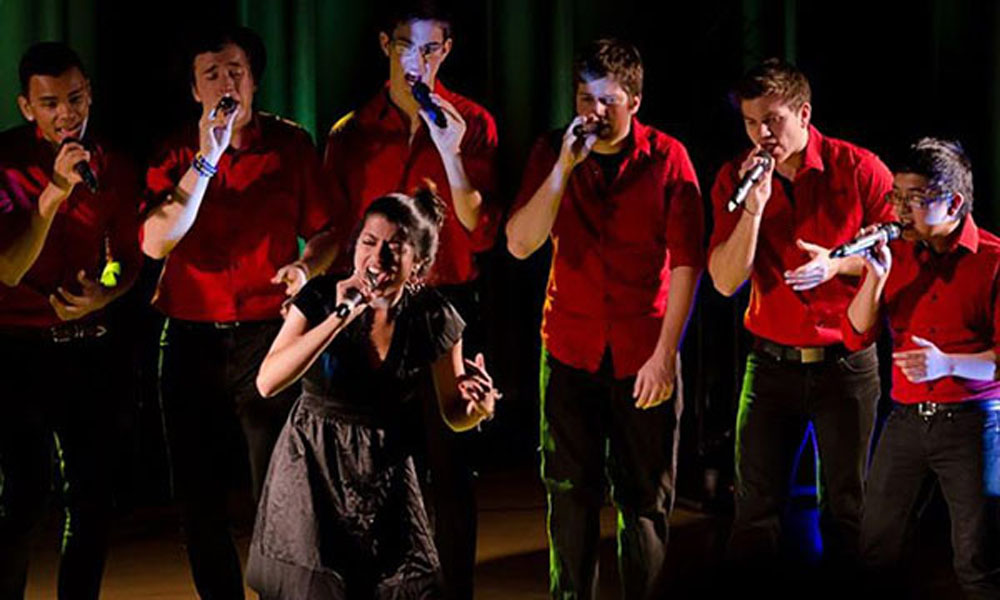 #5: A Cappella Quarterfinals
See "Pitch Perfect" in real life at the Varsity Vocals International Championship, a showcase of the local a cappella talent. The ensemble After Hours perform alongside a cappella groups from RIT, SUNY Geneseo, Nazareth College, University at Buffalo, and others in the central quarterfinals at the Larry and Cindy Bloch Alumni and Advancement Center at 7 p.m. Saturday, February 27. Tickets are available online and are $15 for University of Rochester students and $20 for the general public.
Category: Campus Announcements