Members of the University of Rochester community have been part of the US armed forces almost since the school was founded in 1850. And many have paid the ultimate price.
Those who lost their lives in military service are honored with plaques in Wilson Commons and the Veteran Memorial Grove, located at the stairs leading up to the Residential Quadrangle.
In recognition of Memorial Day 2019, here are stories of five alumni who died serving in the United States military.
---
Civil War
Jeremiah Drake, Class of 1852
Drake was born in Salisbury, New York, in 1824 and became interested in the ministry as a teenager. By the time he graduated from the University, he had organized and been ordained pastor of a Baptist church in Churchville, a village near Rochester.
The son and grandson of military officers dating to the Revolutionary War, Drake joined the Union Army at the outbreak of the Civil War. He started as a captain and, a year later, was commissioned colonel in charge of the 112th Regiment.
Drake served with distinction for two years before he was shot on June 1, 1864, during the Battle of Cold Harbor, Virginia. It was one of the most lopsided battles of the war, with thousands of Union soldiers killed or wounded by Confederate general Robert E. Lee's army.
Taken to a hospital, and realizing his wound was mortal, he asked that his body be sent home to his family and then requested solitude. "You will excuse me from talking," he said, according to newspaper accounts, "for I have but a little time to live, and I wish it all to myself."
According to the same account, the following morning, a chaplain recited a prayer, and Drake uttered faintly his final words, "Amen, amen."
World War I
Robert Dennison, Class of 1919
Dennison grew up in Dansville, New York, 50 miles south of Rochester, and arrived at the University in 1915. He majored in chemistry, was a member of the Phi Epsilon and Delta Rho fraternities, business manager of The Campus student newspaper, and a yearbook advertising manager.
He stepped down from many of his campus roles in 1917, following the death of his father. But with the United States involved in a global war, he joined Rochester's newly created Student Army Training Corps (SATC). Later Dennison was stricken with influenza, a pandemic that claimed more than 50 million lives worldwide, and died on December 18, 1918, five weeks after the war ended and five months before his college graduation.
"Quiet and unassuming, yet year by year this young man rose in influence and honor," the University's memorial read. "He was not like the dazzling meteor that flashes across the sky and then is lost to human view, but like the steady shining of the fixed star."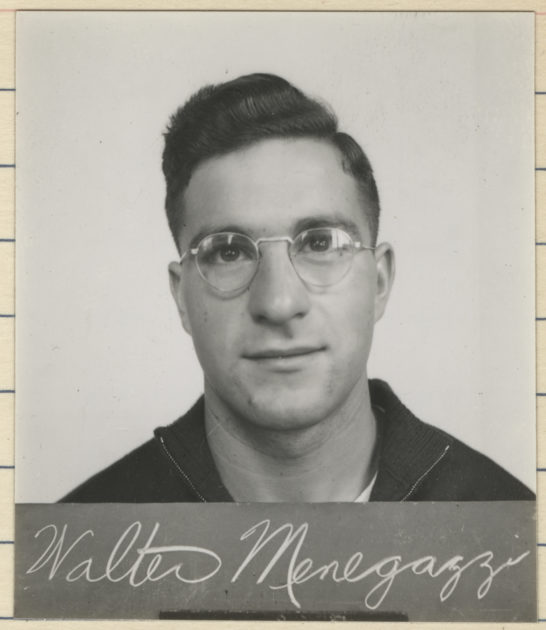 World War II
Walter Menegazzi, Class of 1943
"In high school, little by little, I broke the bonds of my childhood," wrote Menegazzi in his admissions essay. "I was able to pursue my greatest love—athletics—with less worry by my parents that I would be injured."
Menegazzi, who grew up in Rochester, joined the football team as a wide receiver. After graduation in 1943, he briefly worked at Eastman Kodak. But with the United States embroiled in World War II, he joined the Army that summer and was sent to France. He was promoted from private to staff sergeant and received the Combat Infantryman Badge, awarded by the US Army to infantrymen and Special Forces soldiers who fought in active ground combat.
Menegazzi was reported missing in action on November 15, 1944, and months later, it was discovered that the 22-year-old had been killed in northern France. His mother, Adele, had died two months earlier, never knowing her son had been killed in combat.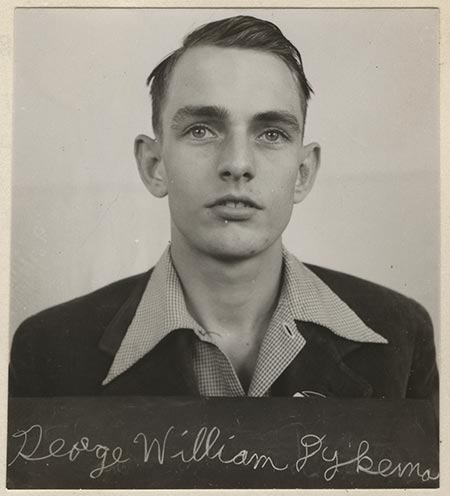 Korean War
George Dykema Jr., Class of 1951
Dykema was born in Evanston, Illinois, in 1928. His father was a traveling salesman, and the family moved several times before settling in Palmyra, a town 25 miles east of Rochester, when Dykema was 14.
After attending one semester at Alma College in Michigan, Dykema transferred to Rochester and completed three years as an optics major before joining the Navy in 1950, the year the United States entered the Korean War.
Dykema was serving as an optical specialist aboard the USS Cadmus, a repair ship with the Atlantic Fleet, in Charleston Harbor, when tragedy struck on September 24, 1951. Dykema was killed after coming in contact with a 440-volt wire while handling a heavy scaling machine in the ship's mess hall. He was just hours away from beginning a shore leave, and his parents had driven 900 miles from Palmyra to meet the ship and bring their only son home. They learned about his death when the ship docked.
Dykema was awarded his degree from the University posthumously.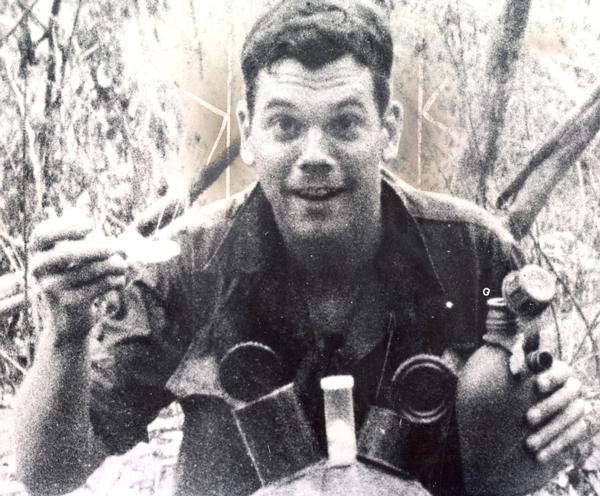 Vietnam War
Armour David (Bud) Wilcox III, Class of 1968
Wilcox was born and raised in Hudson, Ohio, near Akron. A member of Delta Kappa Epsilon fraternity at Rochester, he was well known for riding his beloved Honda motorcycle around the River Campus.
He left school in 1967 to join the war effort in Vietnam and was assigned to the 9th Infantry Division of the US Army. In July 1968, he was awarded the Bronze Star with V for valor for his leadership of a reconnaissance patrol near Binh Chang, in then South Vietnam.
Wilcox was killed during a firefight at Dinh Tuong on December 8, 1968. In a 2011 letter to Rochester Review, David Wilson '69, '74S (MBA) recalled receiving a letter from Wilcox's father in the winter of 1969, when Wilson was serving as Delta Kappa Epsilon president.
"Handwritten, it went on to describe how proud he was of his son, and the sacrifice he had made," Wilson wrote. "It broke our hearts."
Wilcox is buried in Markillie Cemetery in Hudson, not far from his boyhood home.
Captain Norberto Nobrega '97S (MBA), commanding officer of the University's NROTC Unit and a professor of Naval Science, says his office knows of no alumni who died in the Persian Gulf War, the War in Afghanistan, or the Iraq War.
---
Read more Memorial Day profiles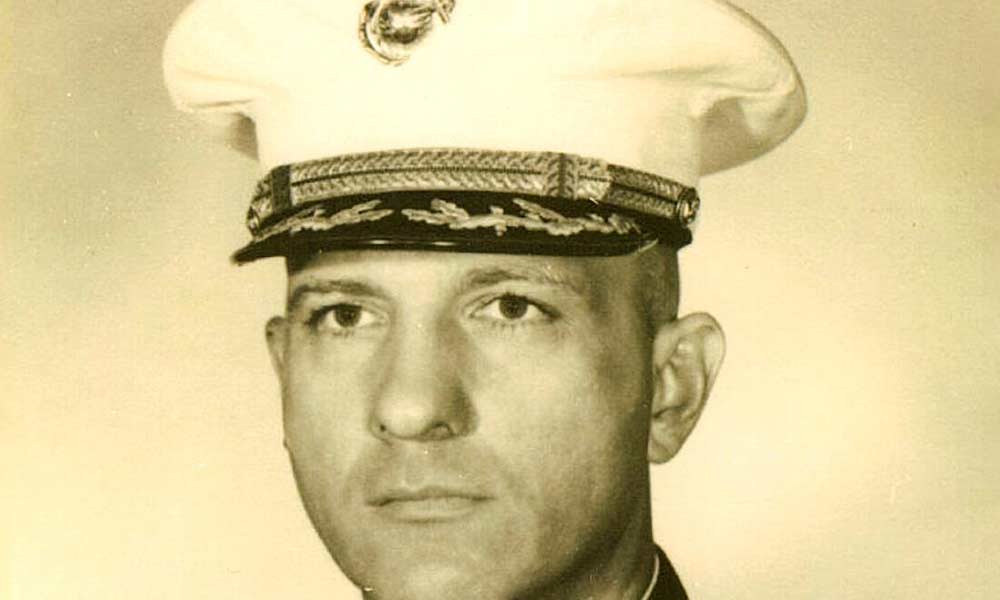 2018: Honoring fallen alumni, faculty on Memorial Day
Capt. Norberto Nobrega '97S (MBA) feels "humbled" each morning when he reports to work in Morey Hall, recalling the "enduring reminders" of the commitment and sacrifice made by men and women in uniform in service to the country.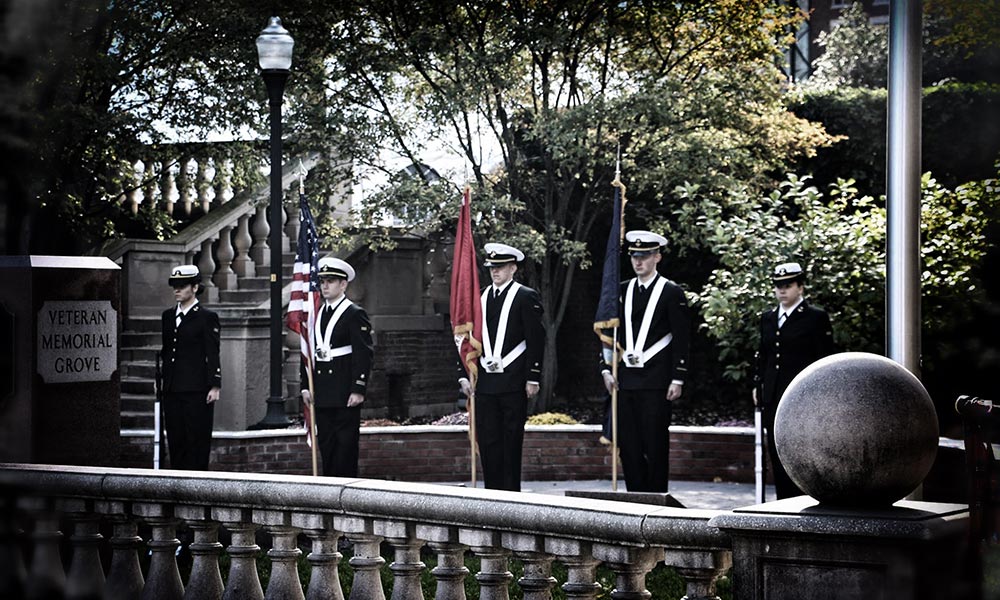 2017: Honoring fallen students, alumni this Memorial Day
They are among those who gave their lives and are honored with plaques on the River Campus in Wilson Commons and in the Veterans Memorial Grove: 10 in the Civil War, 11 in World War I, 57 in World War II, 4 in the Korean War, and 17 in the Vietnam War.
Category: Society & Culture