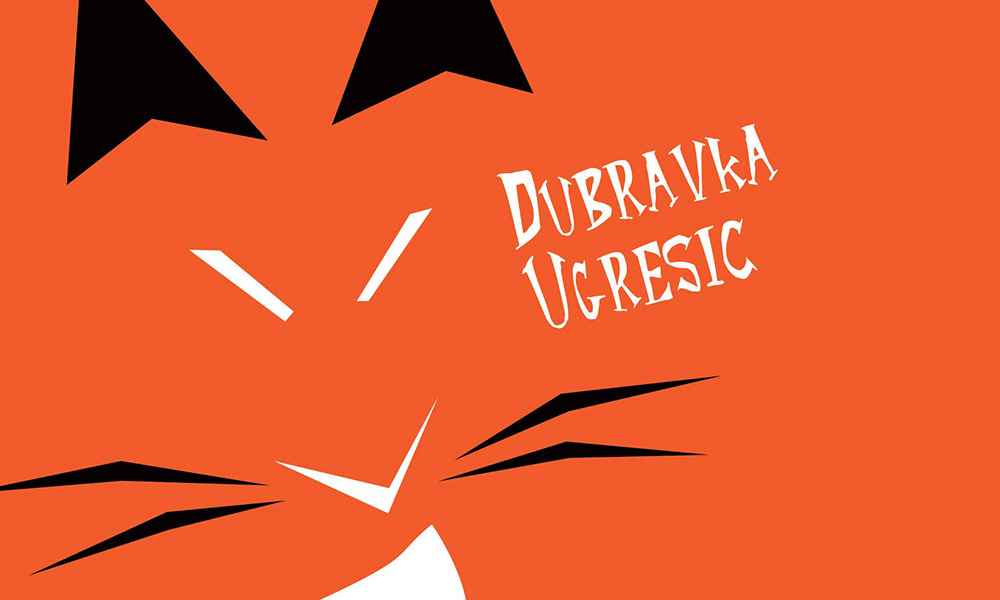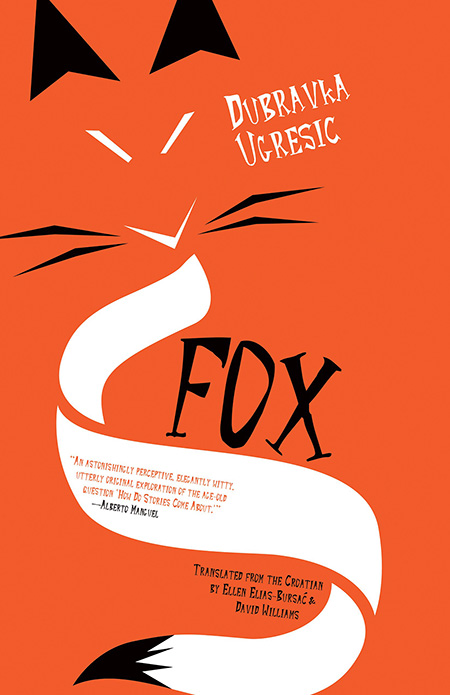 A novel published by Open Letter—Dubravka Ugrešić's Fox, translated from the Croatian by Ellen Elias-Bursac and David Williams—is a finalist in the fiction category of this year's Best Translated Book Awards. The University of Rochester's nonprofit literary translation press, Open Letter is one of only a handful of publishing houses dedicated to making world literature accessible to English language readers.
The awards were established in 2008 by Three Percent, a website created by Open Letter, to help bring attention to the best original international fiction and poetry published in the US. The Millions, an online magazine devoted to books, art, and culture, has since taken over the administration of the awards, with support for prize money provided by Amazon Literary Partnerships.
Fox takes readers across countries and through time, inspired by the tricky and shape-shifting fox of Eastern folklore. Ugrešić received the 2016 Neustadt International Prize for Literature for the novel, and Publisher's Weekly, Kirkus, and The New Statesman all named the translation by Elias-Bursac and Williams a "Best Book of 2018."
The Millions announced 15 finalists for the fiction award, and five poetry finalists:
Fiction Finalists
Congo Inc.: Bismarck's Testament by In Koli Jean Bofane, translated from the French by Marjolijn de Jager (Democratic Republic of Congo, Indiana University Press) 
The Hospital by Ahmed Bouanani, translated from the French by Lara Vergnaud (Morocco, New Directions)
Slave Old Man by Patrick Chamoiseau, translated from the French by Linda Coverdale (Martinique, New Press)
Pretty Things by Virginie Despentes, translated from the French by Emma Ramadan, (France, Feminist Press)
Moon Brow by Shahriar Mandanipour, translated from the Persian by Khalili Sara (Iran, Restless Books)
Bricks and Mortar by Clemens Meyer, translated from the German by Katy Derbyshire (Germany, Fitzcarraldo Editions)
Convenience Store Woman by Sayaka Murata, translated from the Japanese by Ginny Tapley Takemori (Japan, Grove)
The Governesses by Anne Serre, translated from the French by Mark Hutchinson (France, New Directions)
Öræfï by Ófeigur Sigurðsson, translated from the Icelandic by Lytton Smith (Iceland, Deep Vellum)
Fox by Dubravka Ugrešić, translated from the Croatian by Ellen Elias-Bursac and David Williams (Croatia, Open Letter)
Poetry Finalists
The Future Has an Appointment with the Dawn by Tanella Boni, translated from the French by Todd Fredson (Cote D'Ivoire, University of Nebraska)
Moss & Silver by Jure Detela, translated from the Slovenian by Raymond Miller and Tatjana Jamnik (Slovenia, Ugly Duckling)
Of Death. Minimal Odes by Hilda Hilst, translated from the Portuguese by Laura Cesarco Eglin (Brazil, co-im-press)
Autobiography of Death by Kim Hyesoon, translated from the Korean by Don Mee Choi (Korea, New Directions)
Negative Space by Luljeta Lleshanaku, translated from the Albanian by Ani Gjika (Albania, New Directions)
The winners will be announced on Wednesday, May 29 as part of the New York Rights Fair.
Category: The Arts