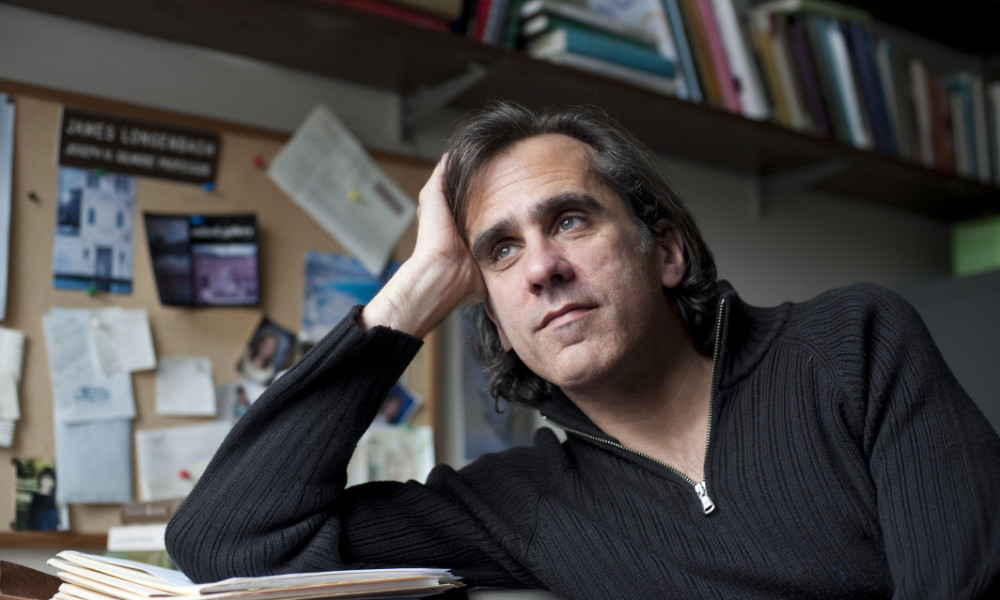 The English professor and acclaimed poet devoted his life's work to studying, teaching, and writing poetry.
James Longenbach, the Joseph H. Gilmore Professor of English at the University of Rochester, is being remembered by colleagues and former students not only as a master poet and critic, but also as a dedicated teacher and mentor.
He died of cancer on July 29 in Stonington, Connecticut, at the age of 62.
"In his brilliance and generosity of mind, his breadth of understanding, and in the vital beauty of his writing, he intensified the conversations between poets, critics, and ordinary readers of poetry in America in a way that was hard to match," says Kenneth Gross, the Alan F. Hilfiker Distinguished Professor of English at Rochester.
A Guggenheim Fellow whose work earned recognition from the American Academy of Arts and Letters and other literary and academic organizations, Longenbach published six collections of poetry and an equal number of works of literary and scholarly criticism. His fifth book of poems, Earthling (2017), was a finalist for the National Book Critics Circle Award.
As a poet-critic, Longenbach "had an amazing way of speaking of the work of poetry, and its wonder, from the inside," Gross adds. "Jim wrote his criticism not just for fellow scholars, but as much for common readers of poetry and for other poets, established and developing—though he would have asked: are there ever common readers of poetry?"
The professor and poet-critic
Longenbach was born in Plainfield, New Jersey, to Alda and Burton Longenbach and grew up in nearby Westfield.
After receiving a bachelor's degree in English from Trinity College in Connecticut and a PhD in English literature from Princeton University, he joined the faculty in Rochester's Department of English in 1985 as an assistant professor. Within three years, he was promoted to associate professor with tenure. In 1992, he was appointed to the named professorship that he would hold for the remainder of his academic career.
Longenbach's early critical works—Modernist Poetics of History: Pound, Eliot, and the Sense of the Past(1987), Stone Cottage: Pound, Yeats, and Modernism (1988), Wallace Stevens: The Plain Sense of Things(1991), Modern Poetry After Modernism (1997)—set out to tell new stories about the lives, the work, and the collaborations of modern and contemporary poets.
Throughout his career, he published scholarly articles and literary criticism in a variety journals and periodicals, including the New York Times Book Review and Poetry. His work also appeared in The Nation, where John Palattella '92 (PhD)—one of Longenbach's graduate students—was the magazine's literary editor from 2007 to 2016.
In his essays, Longenbach combined his breadth and depth of knowledge with clear and elegant prose. According to Palattella, "Jim wrote almost exclusively on poetry, returning with fresh eyes to poets he knew well, such as Eliot, Yeats, Stevens, and Dickinson, while also approaching some writers and topics for the first time and offering exhilarating, supple insights, among them George Oppen, Marianne Moore, D.H. Lawrence, 20th-century Italian poetry in translation, Patti Smith, and Virgil Thomson."
Making an art form accessible
In addition to his six collected volumes, his poetry appeared in publications such as The Atlantic, The Nation, The New Republic, The New Yorker, The Paris Review, Slate, and The Yale Review.
"Jim the critic knew well of what he spoke. From Threshold, his first book of poems, to Forever, his most recent volume, his poetry blends elegance and simplicity in a way that is neither self-indulgent nor simple," says Palattella.
He also wrote in depth about the language and craft of poetry in The Resistance to Poetry (2004), The Art of the Poetic Line (2008), The Virtues of Poetry (2013), How Poems Get Made (2018), and The Lyric Now (2020).
'One of the most legendary workshop leaders'
During his tenure at Rochester, Longenbach taught courses in modern and contemporary American poetry, British and American modernism, James Joyce, Shakespeare, and creative writing.
"As a teacher, James Longenbach was an incredibly open, open-minded, generous, and attentive mentor. He met with me one-on-one to go over my poems even though I was just a first-semester freshman—a young kid who came from the USSR four years earlier and who spoke and wrote with an accent," recalls Ilya Kaminsky, a deaf Ukrainian-American poet and a one-time undergraduate at Rochester. "His attentiveness, both to the craft and to the human in front of him, was unparalleled."
That attentiveness left an impression on other former students as well. "Just in the last week I've received or read many accounts from former students, talking about Jim's devotion and inspiring presence as a teacher, his sense of humor as well, and his continual wish to help students find their own minds and strengths," says Gross. "He made a central and rich place for poetry here."
"
There was no better person to correspond with about poems."
In addition to teaching at Rochester, Longenbach was on faculty at the Warren Wilson MFA Program for Writers and the Middlebury Bread Loaf Writers' Conference. It was at Bread Loaf in 1995 where author and English professor Jennifer Grotz first met Longenbach, who was delivering a lecture on the poetry of Jorie Graham. "I distinctly remember being struck by the profound clarity and elegance of his mind," she says. "His thinking on many poets, from Ezra Pound to C.D. Wright, as well as on most any and every formal aspect of poetry, consistently astonished."
Grotz came to work regularly with Longenbach after joining Rochester's faculty in 2009.
"There was no better person to correspond with about poems," she says. "His editing suggestions were always in service of making the poem sound more like you—or like itself—than sound like him. Not only was he one of the most legendary workshop leaders in American letters, he had made himself so without ever having been a student in a workshop himself."
An accomplished pianist, Longenbach brought a musician's skillfulness to his poetry. But he also brought a lyric poet's ear to the study of music. Matthew BaileyShea, an associate professor of music theory at the University, highlighted Longenbach's contributions to his recent book examining the relationship between poetry, lyrics, and music: "He gave me excellent advice about lyric poetry in general, and I eventually sat in on one of his poetry courses, which was especially eye-opening. It really changed the way I think about poetry and song."
Adds Kaminsky, author of Deaf Republic, "He was a brilliant poet who wrote with nuance and love of lyric detail, lyric mode, lyric cadences, and tonalities. The imagery and music go hand in hand in his work—he paints the world and that world enters our ears via music."
Partners in life and in literary pursuits
Longenbach was married to Joanna Scott, a celebrated novelist and the Roswell Smith Burrows Professor of English at Rochester.
The pair met while studying abroad in Rome in 1981, eventually marrying and raising their two daughters in Rochester. The family spent several semesters abroad, living in England and Italy. In recent years, Longenbach and Scott divided their time between Rochester and their home in Connecticut.
During a partnership that spanned more than four decades, the pair were close collaborators and readers of each other's work.
Their most recent books—Longenbach's lyric poems in Forever and Scott's short stories in Excuse Me While I Disappear, both published in 2021—periodically echo each other, particularly when referencing Venice and other Italian locales. ("The Italian landscape and language have been a part of our lives—our whole family's life—for decades," Longenbach said in 2017.) Both works also share a preoccupation with the themes of permanence and transience.
"As anyone who has read Forever knows, its sense of discovery feels different," Palattella says. "The poet who since his college years had dedicated himself to exploring lyric time has been diagnosed with cancer and senses that his own time is coming to an end."
"He has left an extraordinary body of work that rewards close and repeated reading," notes Grotz. "I will be reading and teaching his work—poems and prose—for the rest of my life."
---
Read more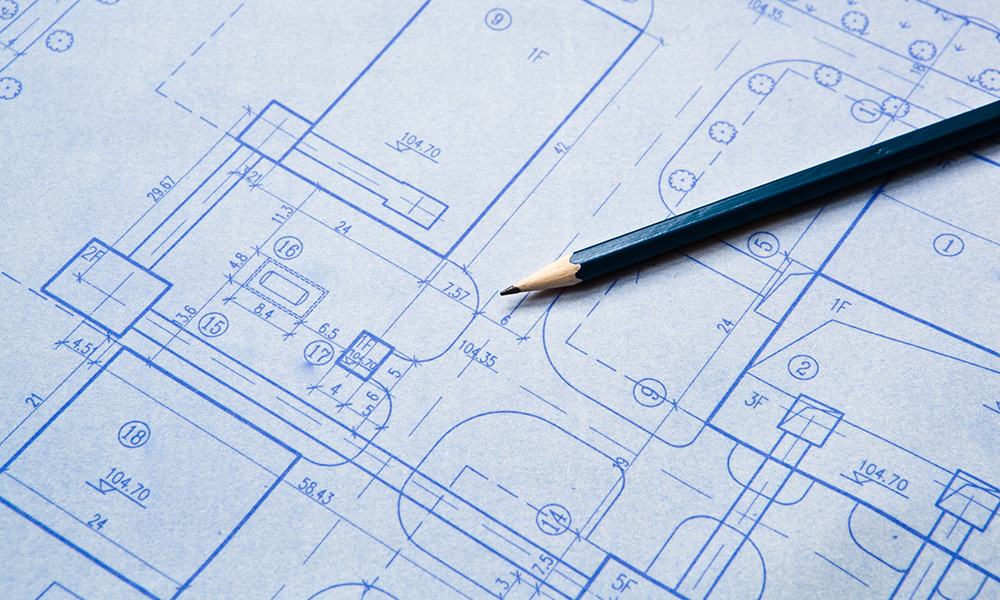 How do you make a poem?
Words are poets' medium of creation. In How Poems Get Made, James Longenbach asks how poets turn bare utterance into art.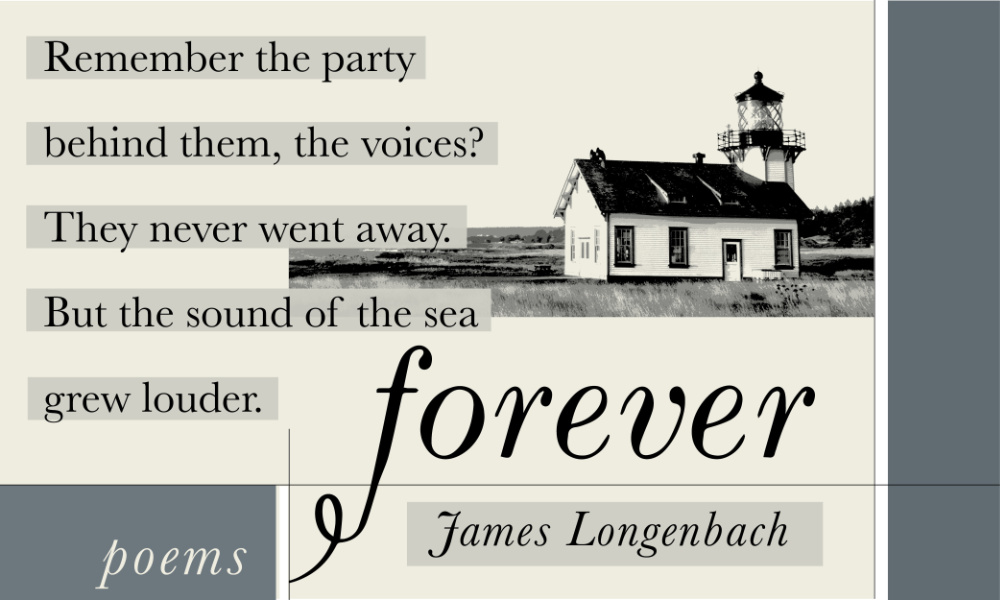 Mortality informs creativity in poet James Longenbach's latest collection
Written in the aftermath of a cancer diagnosis, Forever is the University of Rochester English professor's sixth book of poetry.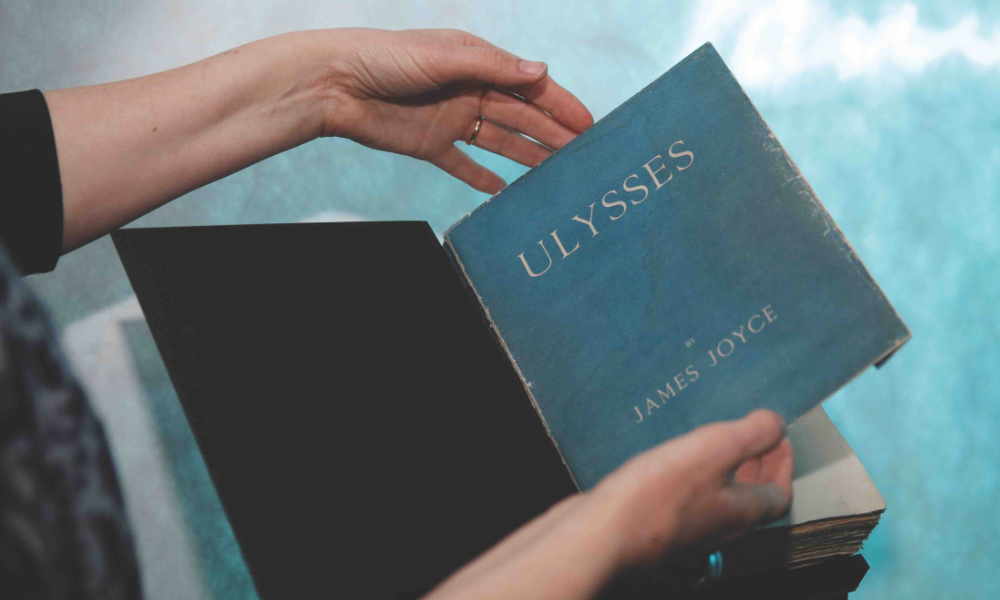 Is this the summer you're going to read Ulysses by James Joyce?
Based on years of reading, teaching, and writing about Ulysses, James Longenbach highlights a few things you might not know about the literary masterpiece.
Category: University News