August 2018 Newsletter
Celebrate Women in Translation Month with 40% Off All Open Letter Books Written by Women OR Translated by Women
Women in Translation Month is always an exciting time to discover, read, discuss, and celebrate books by women from around the world. It was created by Meytal Radzinski back in 2014, and has since spawned numerous articles, events, and even the Warwick Prize for Women in Translation. (Check out the Women in Translation website for a ton of good information. Which, incidentally, is where I grabbed the image above to remind all you Tweeters out there to use #WITMonth to promote your favorite titles, or to learn about new voices.)
I've done a lot of number crunching over the years related to the paucity of women writers being published in English translation (see this post, this one, or this, or, most recently, this one), and if you want to dig into the data, I highly encourage spending some time on Publishers Weekly's Translation Database, where you can run any number of queries for books written by women, or translated by them.
Since none of these books in translation would exist in English without a great translator, and since there is no Women Translators Month, we decided to offer a 40% discount on all Open Letter print titles written by women, along with any book translated by a woman. As a result, almost two-thirds of our books are currently on sale . . .
We're excluding ebooks and our anthologies, with the exception of The Future Is Not Ours, which was translated in its entirety by Janet Hendrickson, and which features Samanta Schweblin's English-language debut—"On the Steppe."

All you have to do to take advantage of this offer is use the code WIT2018 at checkout. Offer expires at midnight on August 31st, so get your books now!

We will be posting about a number of these books on Three Percent over the course of August, and will be highlighting ALL of the Open Letter #WITMonth titles on our Instagram account.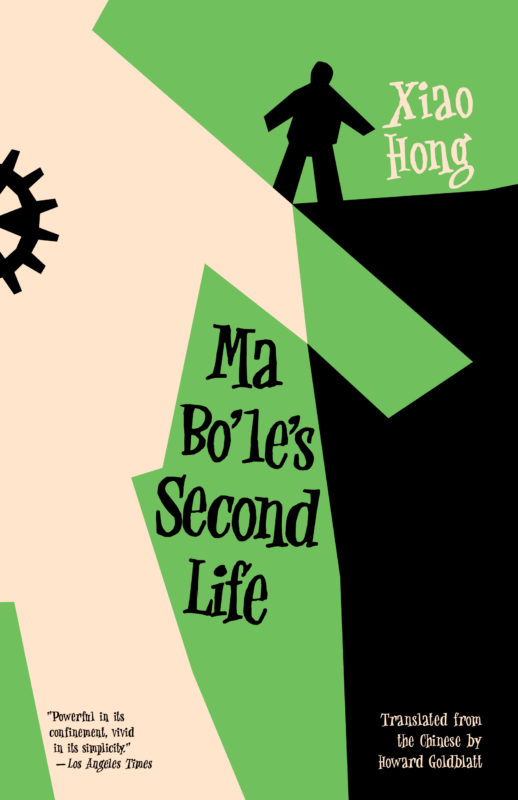 Ma Bo'le's Second Life Now Available

You may have seen this in our last newsletter, but Ma Bo'le's Second Life by Xiao Hong, translated, edited, and completed by Howard Goldblatt is now officially available online and at better bookstores everywhere.
One of the most interesting female novelists you probably haven't heard of, Xiao Hong lived an incredible, difficult life, yet managed to produce a half-dozen incredibly influential works by the time she was 30. Her rediscovery—in China and here in the States—is exactly what makes Women in Translation Month so important.

Recently, Michael Orthofer reviewed this novel at Complete Review, having this to say:

Xiao's novel—the parts she wrote—is an enjoyable if somewhat rough and tumble story centered around Ma Bo'le, born into a fairly well-to-do family in Qingdao, in northern China. His father, who used to be: "the quintessential Chinese Mandarin" embraced Westernization and converted to Christianity, with the credo that: "Western things are better than Chinese things." [. . .] Ma Bo'le's Second Life is certainly worthwhile for its unusual take on life in China under increasing Japanese threat—not exactly carefree, and certainly not sugar-coating the hardships, but facing them with an entertainingly idiosyncratic fatalism.
The novel is definitely worth reading in its own right, but it's also fascinating for opening up a larger conversation about how active the role of the translator can—and maybe should—be in working on a translation. This is a frequent topic of interest among people in the translation world, and this novel is a great example for discussing all the various viewpoints. You can read an excerpt here.

Plus, it's a fun book that's currently 40% off! (Remember: WIT2018.)

Other Women in Translation from Open Letter

In case you're looking for some #WITMonth books to start with, below you'll find a list of ten of my personal favorite Open Letter titles to check out. (Subject to change every time I reopen the catalog. Also: I'll post some recommendations for books by women from other presses over at Three Percent later this month.)

Fox by Dubravka Ugresic (tr. Ellen Elias-Bursać & David Williams)

Check out the ongoing Two Month Review about this book, and also see her other titles, including American Fictionary, which comes out in September.
High Tide by Inga Ābele (tr. Kaija Straumanis)

Award-winning translation from Open Letter's senior editor.

Death in Spring by Mercè Rodoreda (tr. Martha Tennent)

Another Two Month Review book, and the best-selling title by a woman in our catalog, which was recently featured in the New York Times!

Frontier by Can Xue (tr. Karen Gernant & Chen Zeping)

Stunning, surreal work from one of China's greatest writers, and former winner of the Best Translated Book Award.

A Greater Music by Bae Suah (tr. Deborah Smith)

Booker-prize winning translator and founder of Titled Axis working on one of Korea's most innovative writers? Sign me up!

L'Amour by Marguerite Duras (tr. Kazim Ali & Libby Murphy)

The follow-up to Duras's The Ravishing of Lol Stein!

Justine by Iben Mondrup (tr. Kerri Pierce)

Risque sex, art school, and a murder. 'Nuff said.

Why I Killed My Best Friend by Amanda Michalopoulou (tr. Karen Emmerich)

For all fans of Elena Ferrante.

One of Us Is Sleeping by Josefine Klougart (tr. Martin Aitken)

One of the dreamiest, most emotionally raw books we've ever published. From the two-time finalist for the Nordic Council Literature Prize.

Children in Reindeer Woods by Kristín Ómarsdóttir (tr. Lytton Smith)

The best book about war that doesn't actually feature a war.