Long Books and Quick Hits [BTBA 2019]
This week's Best Translated Book Award post is from Elijah Watson. If you're a publisher and haven't submitted your titles for BTBA consideration, there's still time! All the info can be found here.
I'm between working at bookstores right now, having left the great A Room of One's Own in Madison, Wisconsin only a couple of months ago. Being on this jury and having a space where I can talk about books to people has been fantastic. It's helped me hold onto that sense of space and identity that working at a bookstore has provided me for so long. And I've read some great books! Between reading books, the most domestic aspects of my day (cleaning, cooking, and walking dogs) have been joined by the voice of Edoardo Ballerini, narrating the 6th book of Knausgaard's My Struggle, and whose voice I now cannot get out of my head while reading my physical copy. One of the few things that can be a distraction from reading has been watching The Sopranos for the first time, and I've only just realized Edoardo Ballerini plays a minor character in that show. Anyways, in no particular order, here are some books I'm excited about.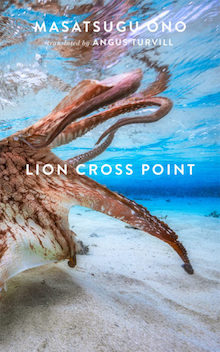 Lion Cross Point by Masatsugu Ono and translated from the Japanese by Angus Turvill (Two Lines Press)
Lion Point Cross is about a young boy learning his family history once he moves in with an older woman and becomes followed by a ghost, it's a little spooky, tense, and somehow still sweet.  It's a book I have a hard time describing but which I really loved, Bradley Babendir has a good review of it in the Kenyon Review here.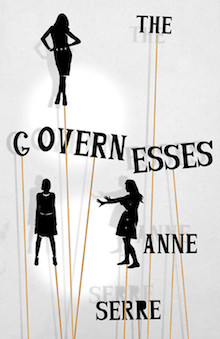 The Governesses by Anne Serre and translated from the French by Mark Hutchinson (New Directions)
Sexy and very weird and unique. A perfect book to read in a day and revisit weeks later, this book hasn't left my thoughts since I finished it. Very excited that she has 13 other books that have yet to be translated into English.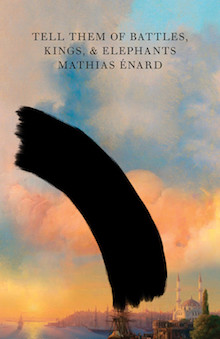 Tell Them of Battles, Kings, and Elephants by Mathias Enard and translated from the French by Charlotte Mandell (New Directions)
Well written and translated, this is an interesting interpretation of Michelangelo working with the Sultan of Constantinople to build a bridge over the Golden Horn, after metaphorically burning all of his personal bridges back home in Italy. It's moody and strange and a little gay, I enjoyed it quite a bit.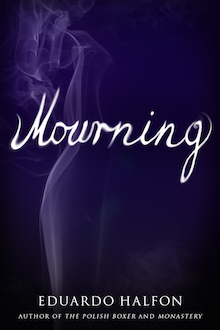 Mourning by Eduardo Halfon and translated from the Spanish by Lisa Dillman and Daniel Hahn (Bellevue Literary Press)
This was the first time I've read Halfon, though I've been strongly recommended his short story collection, The Polish Boxer, and hope to find time to read that soon. I'd consider this to be a great entry point for a new reader of his work, the narrator's obsessive attempts to learn more about his family and uncover the truth of how his uncle died make this a very fun and engaging read. Halfon was recently awarded the 2018 Guatemalan National Prize for Literature for his entire body of work.
There are a lot of titles I'm really looking forward to getting into as well. I've created a sort of methodology around reading some of the shorter books while I'm reading the 1,200-page giant of My Struggle 6. Some of the "longer" (none of them really seem that long comparatively, however) titles I've set aside and am very excited to get to. Titles such as Fox by Dubravka Ugresic, translated by Ellen Elias-Bursac (Open Letter Press), Codex 1962 by Sjon, translated by Victoria Cribb (FSG), Bricks and Mortar by Clemens Meyer, translated by Katy Derbyshire (Fitzcarraldo Editions), and After the Winter by Guadalupe Nettel, translated by Rosalind Harvey (Coffee House), come to mind immediately. I was a reader for the Indies Introduce program earlier in 2018, while working at Room, and found myself drawn back to American comic books for the first time in a couple of years. I think partially this happened because of how easy it was for me to read comics leisurely, whereas if I picked up a novel I would feel it was competing with time I wanted to spend reading for the panel. It's happening to me all over again now, but I've kept it sort of tangentially related by reading translated Japanese manga series like JoJo's Bizarre Adventures, Shigeru Mizuki's Showa: A History of Japan, and pretty much anything I can get my hands on by the spooky and very talented Junji Ito. I wouldn't be surprised to learn that many of my fellow judges may also find ways to indulge in other readings while still meeting the requirements of reading for the award. When there are books appearing in the mail every other day and piles begin to form, it's exciting how much there is to read, and a challenge to see how much I can read simultaneously. Here's to hoping that I can finish My Struggle before I binge the last season of The Sopranos.