In the Borderlands [BTBA 2019]
Today's BTBA post is from Sofia Samatar, author of A Stranger in Olondria and Assistant Professor at James Madison University. 
We agreed to spend several months in the borderlands. Every few weeks, each of us would send off a dispatch describing our experiences there, a report that might take any form we liked, we were told, as long as it brought home the flavor of those neglected regions of literature. I was excited for the journey, as I had spent time in those lands before, and, in fact, could not imagine my existence without frequent visits there. My life without Rainer Maria Rilke, Marguerite Duras, Tayeb Salih, Marcel Proust, and a host of others, would not be the life I knew, but some other life, parched and unrecognizable.
I was, however, a bit nervous. My reading itinerary had always been random. I read like a traveler without a map, following my nose, rushing impulsively from a warm book into a cold one, and often cutting short my stay in a nice, comfortable book to spend weeks lodged in some dreary, lightless tome. In this erratic process, my trips to the borderlands of translation had always been interspersed with long periods among English-language literatures. Suddenly I was worried about what an extended immersion in translated language was going to do to my brain.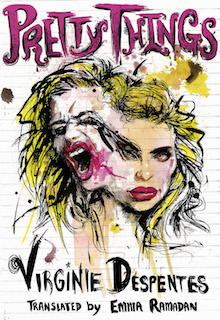 I had always been convinced that reading in translation was essential for a writer, and that time spent in the borderlands, devouring unusual turns of phrase, plunging through bizarre hybrid thickets of expression, and sleeping uneasily in hotels that seemed a bit "off," gave one's language a series of jolts that kept it alive. But surely a writer also needed to read in their own language? Why had I agreed to this extended voyage? What did we mean—we who had embarked on this journey—when we said that we needed more translated literature? What is reading in translation for? And how much do you need?
I pondered these questions while skittering breathlessly through the wet, neon streets of Pretty Things by Virginie Despentes, translated by Emma Ramadan, a book with the dirty, queasy, exhilarating feel of some hellishly rapid form of public transportation. Tossed out the back door, I landed in Lytton Smith's translation of Öræfi: The Wasteland by Ófeigur Sigurðsson. It was snowing. I found myself sliding down a vast hill of thrumming language that recalled earlier visits to the Norse sagas. Then I was forced to climb up cliffs of analysis covering topics from toponymy to Icelandic linguistics to the history of death metal, often unsure whether I was climbing or tumbling, laughing at the absurdity of it all, and crying because so many terrible deaths were being recited. Also, I was half frozen. I stumbled out of the book, but before I could catch my breath, I was whipped away by the winds of Hunting Party by Agnès Desarthe, translated by Christiana Hills. It began as a sunny pastoral with echoes of Watership Down, but soon became somber, dangerous, flooded, fierce, and moving.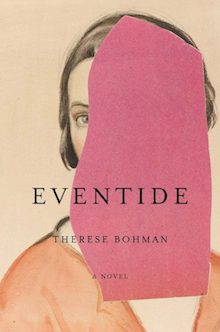 There was a quiet day on the bridge of Therese Bohman's Eventide, translated by Marlaine Delargy, overlooking the restless dissatisfaction of academic life. Afterward, I had a delicious drink at a café in the same book. There was the deep green of Slave Old Man, by Patrick Chamoiseau, translated by Linda Coverdale, where I sat down. The grass was dotted with blood. I sat there for a long time.
How much translated literature do you need? I'm not sure, but I felt appalled that Slave Old Man was first published in 1997, that it took twenty years for it to appear in English, that we did not have, until now, a way to approach this solitude and fire.
Is it possible to read too much in translation? Should writers, in particular, be careful how much time they spend in the borderlands? I'm not sure about this, either. Perhaps I need to spend more time here myself, before I can answer this question. Or perhaps I've already been here too long to answer with any authority. I write from Ahmed Bouanani's The Hospital, translated by Lara Vergnaud, a labyrinth of trash, pharmaceuticals, amnesia, and starlight. I can't tell what effect it might have, or has already had, on my voice. Do I sound different?