Books about Death [BTBA 2019]
Today's Best Translated Book Award post is from George Carroll, retired publisher rep living in Seattle, rooting for the Sounders, and kicking ass in our Fantasy Premier League league. 
In his preface to Best European Fiction 2016, Jon Fosse wrote "But crime fiction is not literature; it is the opposite of it . . . for what literature is truly about, deep down, is death, what it means to die."
Seriously? I thought death and what is means to die was crime fiction.
It's a fact that genre doesn't win literary awards. But there are so many terribly sad, gut-wrenching submissions for literary translation awards that it's nice to take a few breathers.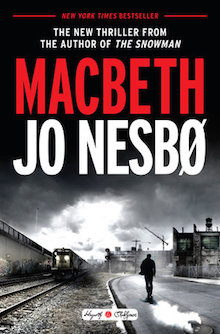 Macbeth by Jo Nesbo, translated from the Norwegian by Don Bartlett (Hogarth Press)
By far, this year's best crime fiction is Macbeth, the newest entry in the Hogarth Shakespeare series, reinterpretations of Shakespeare's works. In Jo Nesbo's noir take, Macbeth is the head of a SWAT team in a bleak post-industrial, thinly disguised Glasgow. His girlfriend Lady runs one of the two casinos in town and she fuels Macbeth's political ambitions. Parallels weave all the way through the book—visions, murders, prophesies, characters, ghosts, witches. Frankly, the book scared the shit out of me. I read this at the beginning of this year, and will definitely reread it before our longlist choices. Translated by Don Bartlett, he of the Karl Ove Knausgaard books.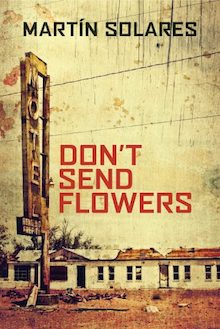 Don't Send Flowers by Martin Solares, translated from the Spanish by Heather Cleary (Grove / Black Cat)
The body count in Don't Send Flowers is totally over-the-top, although a lot of it happens in the margins. Northern Mexico cartels, drug lords, smugglers, hitmen, corrupt cops, and politicians. The first half of the book focuses on an ex-cop who is hired to track down an industrialist's missing daughter; the second half on a dirty police chief. I was cautioned to skim the second half, but that's where the good twists and turns take place. Disturbing but mostly fast-paced.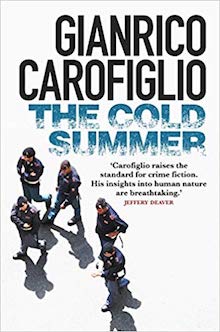 The Cold Summer by Gianrico Carofiglio, translated from the Italian by Howard Curtis (Bitter Lemon)
The plot slightly connects to the true-life murders of two anti-Mafia prosecutors in Sicily. Gang wars, Mafia, and corrupt Carabinieri. Learned a lot about investigation, including ideological interpretation and linguistics. There are some pretty colorful side characters—The Albino, Snowy, The Mosquito, Kojak, Curly, The Pope, Bricklayer, The Bookkeeper, The Butcher, Little Mario, Three Cylinders (nicknamed after a cardiac arrhythmia). My first exposure to Carofiglio, a very pleasant surprise.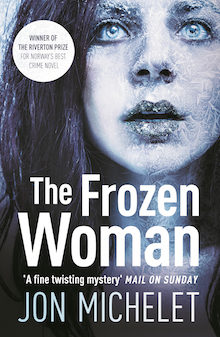 The Frozen Woman by Jon Michelet, translated from the Norwegian by Don Bartlett (No Exit Press)
I skated through the first third of the book until I encountered a biker character named Beach Boy / Banzai Boy / Nike Boy (he prefers Beach Boy) listening to a new Laurie Anderson CD on his Walkman. Immediately went to the copyright page and discovered the book was written in 2001. It feels like a book written in 2001.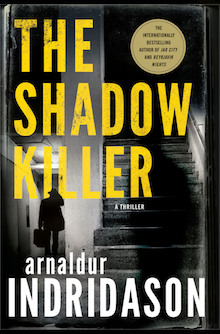 The Shadow Killer by Arnaldur Indridason, translated from the Icelandic by Victoria Cribb (Minotaur Books)
Indridason is best known for his Reykjavik-based Detective Erlendur series, and they're very good. The Shadow Killer is the second in his Flóvent / Thorson series, the former character a detective, the latter a military policeman. A huge chunk of the book is either Flóvent and Thorson trying to force confessions during excruciatingly long interrogations. The first book in the series The Shadow District was far superior.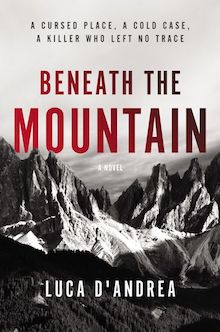 Beneath the Mountain by Luca D'Andrea, translated from the Italian by Howard Curtis (HarperCollins)
An emotionally damaged outsider-sticking-his-nose-in-where-it-doesn't-belong thriller based in a remote Italian village. The set-up takes a really long time.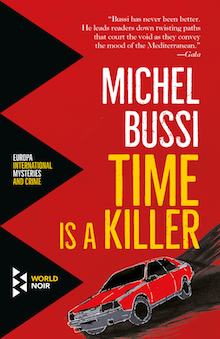 Time is a Killer by Michel Bussi, translated from the French by Shaun Whiteside (Europa Editions)
The problem with Time is a Killer is that the end of every chapter you expect the book to go to a commercial or that you'll have to boot up the next episode on Netflix. Like Beneath the Mountain, it takes way too much time to set up.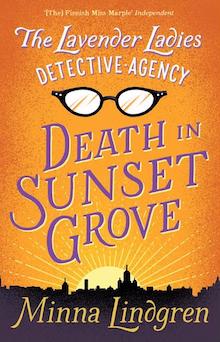 The Lavender Ladies Detective Agency: Death in Sunset Grove by Minna Lindgren, translated from the Finnish by Lola Rogers (Pan Books)
It's fun, nice characters. Don't believe the Miss Marple comparison—it's not. It's much different. Makes one want to visit Finland.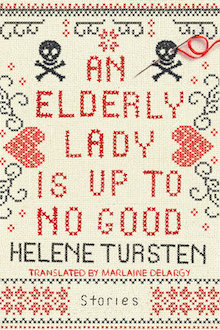 An Elderly Lady is Up to No Good by Helene Tursten, translated from the Swedith by Marlaine Delargy (Soho Press)
Tursten's usual reoccurring protagonist is Detective Inspector Irene Huss, who shows up briefly in this book as a side character. This collection of five short stories feature Maud, an 88-year-old woman who solves nagging problems with a few bits of murder. Endearing, charming, and fun.