Come Study Literary Translation with Open Letter at the University of Rochester

The University of Rochester's Master of Arts in Literary Translation Studies combines academic rigor, strong practical training, and intensive professional development through an internship with Open Letter Books. One of the most prestigious publishers of literary translations in the country, Open Letter Books offers MALTS students the opportunity to work one-on-one with experienced editors, to meet publishing professionals from around the world, and to learn the ins-and-outs of how to propose projects to presses.
Over the course of the one-year program, students study translation theory, literary publishing, and international literature while preparing a full-length book translation. By the time they graduate, they have a project that's ready for publication, and are well-versed in the issues and challenges of literary translation.
Several past graduates of the program have gone on to have successful careers as translators, or in the world of literary publishing. Some examples include: Will Vanderhyden, translator of Rodrigo Fresán, recipient of a National Endowment for the Arts Fellowship and a Lannan Residency; J.T. Mahany, translator of Antoine Volodine and winner of the inaugural Albertine Prize; Kaija Straumanis, winner of the AATSEEL Book Award for "Best Literary Translation into English," and current senior editor at Open Letter Books; Allison Charette, founder of the Emerging Literary Translators' Network in America; and Andrew Barrett and Hannah Chute, both of whom received Banff Translation Fellowships.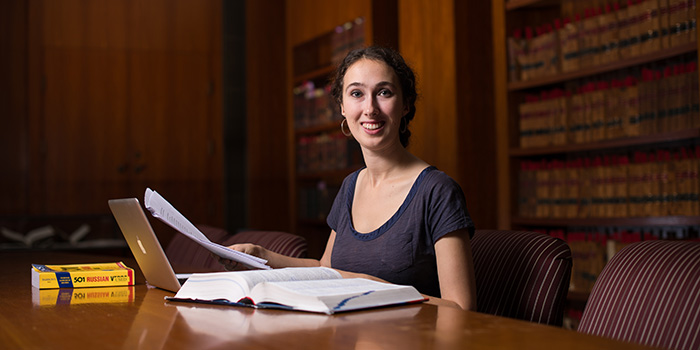 To apply, complete the online application and submit all necessary materials:
Official transcripts
Three letters of recommendation
Personal statement describing career and educational goals and language proficiency
Translation sample (20 pages of fiction of drama, 200 lines of poetry) and corresponding pages from source text
For more information, contact Joanna Scott, MALTS Director or Chad W. Post, Publisher, Open Letter Books.