Books of the Future [BTBA 2019]
Today's Best Translated Book Award post is from George Carroll, life-long Sounders fan, newly converted Tottenham fan.. 
This is my third rodeo with The Best Translated Book Award. The first year the book that I wanted to win, Seibo There Below, did. But then there was the next year. Not even close, but you have to be a team player, suck it up, and wait it out. Look where it's got Marcus Rashford. I don't think the book that I want to win this year, will. It's big, it's ambitious, it's complicated.
Anyway, that's off the point. I don't want to write about books I'm reading for the award, I want to write about books that I'm not reading for the award.
Twelve years of Catholic school has set me up for a boatload of guilt. Sister Mary Loretta through the Jesuits. My problem with the BTBA is not the many crazy stacks of qualifying books in my house. It's how do I not read the books I desperately want to read that don't qualify? Books that aren't coming out until later this year. Or books, already released, that are screaming at me.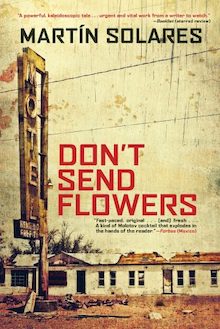 Let's start with Martin Solares. I read Don't Send Flowers, a noir novel about a man hired to locate a corrupt businessman's kidnapped daughter. It's not the best translated book of the year; it probably won't even make the longlist, but, wow, Solares was a find. So I asked a friend at the publisher to run down a copy of his 2006 book The Black Minutes. It's now on my shelf. Just sitting here. Seducing me.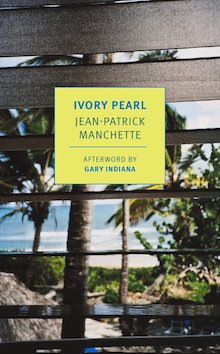 I just read Jean-Patrick Manchette's unfinished thriller Ivory Pearl. It could possibly make our longlist, although a huge chunk of the book, the ending as a matter of fact, was created from the author's notes. That he died before he could finish it totally sucks. I read Manchette's The Mad and the Bad which has the most over-the-top shoot-out in a retail store in noir literature. But I never read Fatale. I'm in a library queue. Getting close. I'm next in line.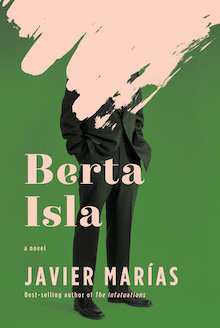 I've got a PDF of the new Javier Marias novel Berta Isla. I have some issues with the more recent Marias releases—The Infatuations and Thus Bad Begins—as in they're not good. Not everything he writes can be as good as Tomorrow in the Battle Think On Me, but crikey, close is fine. I so want the new book to be good but if I start on it, I'll have a hard time not driving through it, hoping, hoping. Also that would mean I can't read this Canadian novel that I've been assigned to read where the young narrator's mother keeps trying to commit suicide. Gee. Hard choice.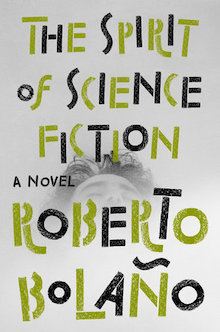 I don't know the new Bolaño The Spirit of Science Fiction. But that doesn't matter. I'll read anything Bolaño wrote. I think I have.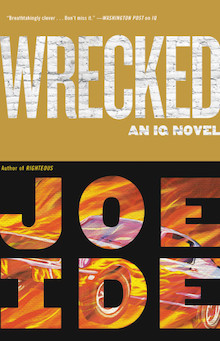 Missed the boat on Joe Ide's Isaiah Quintabe novels. Watched my wife with much envy as she ran through all four of them in what felt like two days. She kept saying, "So, when are you going to read these? You'll going to love them." Salt. Wound.
Then there are three books that are coming out later this year that will blow the next BTBA jury's collective mind: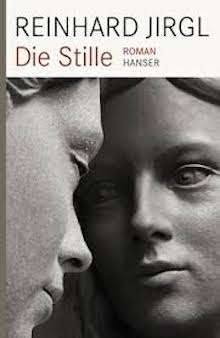 I've been waiting patiently for five years for German author Reinhard Jirgl's Die Stille to be translated. A bookseller in Paris has hand-sold hundreds of the French edition. A Berlin-based translator friend said that Jirgl is almost impossible to translate. Throws numbers in the middle of words and shit. Sounds perfect. This is the first English translation of anything he's written, except for a couple of pieces for the Seagull Books catalog. If you have one of their catalogs, check it out. If you don't, you'll want one.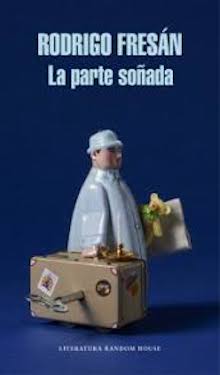 There's the second part of The Invented Part by Rodrigo Fresán. Rumor, by way of my footie BFF, has it that the translation draft is being edited. Mind-bending, that Fresán, mind-bending. Waiting. Waiting.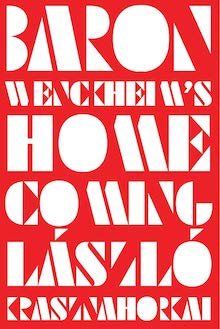 Lastly there's the knot of my guilt, László Krasznahorkai's Baron Wenckheim's Homecoming. Seven hundred pages of my favorite author. He claims this is his last novel. He's won the Best Translated Book Award twice. A three-peat is a serious possibility. There's an unedited manuscript. I'm not saying I've read it when I should have been reading BTBA qualifying titles, and I'm not saying that I didn't.
Bart Simpson: Dad, are you licking toads?
Homer Simpson: I'm not not licking toads.
One response to "Books of the Future [BTBA 2019]"