Women in Translation for BTBA 2020
It's time for weekly BTBA posts! First up is one by Louisa Ermelino, who is the author of three novels; Joey Dee Gets Wise; The Black Madonna (Simon and Schuster); The Sisters Mallone (St. Martin's Press) and a story collection, Malafemmina (Sarabande). She has worked at People, TimeInternational, and InStyle magazines and written stories for anthologies and articles and book reviews for Kirkus, the New York Times, Saveur, Glamour, and several other magazines and newspapers. Since 2005 she has worked at Publishers Weekly magazine as Director of Reviews and now writes a column, Open Book, about noteworthy forthcoming books, interviewing authors, editors, and agents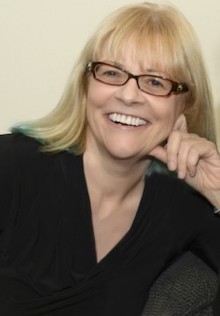 Language. For me, there is nothing more fascinating. The sounds of words, the way the breath comes, the movement of the lips, the way an alphabet appears on a page, the expressions that reflect a culture, a way of life, a time, a place.
I read once about a language in China that is only spoken by sisters. I would like to know that language.
So I've always been obsessed, which led me to literature in translation. For years, all I read was literature in translation. Finding Penguin classics in Europe: Alberto Moravia, Elsa Morante, Carlo Levi. Reading the Russians with a professor who explained all the faults in those early translations. Though I went to a lunch for Richard Pevear and Larissa Volokhonsky to celebrate their translation of War and Peace where Pevear talked about the translation process and being flummoxed by a dinner where a sauce of cock's comb was served. And I thought, who doesn't know about making a sauce of cock's comb? And I wondered about his sophistication. I went back to Constance Garnett.
I like translation stories almost as much as I like translated literature. At a conference in Korea, a Malaysian publisher told a story of conducting a translation contest for a Stephen King novel. The first line was something like; "it was a cold and windy fall" and he said he received all these entries where the character was slipping and falling down!"
But back to Pevear and Volokhonsky. I always wonder about collaborations. How does it work? Well, in their case, she translates and he reads it over.
Which is not a bad segue to Women in Translation month, August, launched in 2014 by Meytal Radzinsk "to build awareness about and improve the number of books written by women that are translated," according to information from PEN America.
PEN America is hosting Manhattan and Brooklyn readings. At Greenlight bookstore in Brooklyn, six translators will read from work they've translated by women in the original language and in translation. What's wonderful for me is the range of languages. Russian, French, German, Italian and Spanish were the familiar translated languages when I started reading. This event will include Icelandic and Swedish.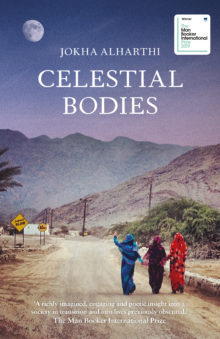 The Manhattan evening at McNally Jackson features women translators working in Turkish and Arabic as well as Italian. While that pesky figure of only 3% of books published in the U.S. are translations persists, there is progress in that we now see books translated from Korean and Indonesian and Vietnamese and Tamil winning prizes and collecting accolades.
My jones for some time now has been novels translated from the Arabic, a heartbreakingly descriptive language. Most recently I've read and loved and am writing about Celestial Bodies, the winner of the 2019 Man Booker International prize, written by Jokha Alharthi and translated by Marilyn Booth.
Alharthi is a prolific writer, but this is her first novel to be translated into English. She's actually the first Omani woman to have a novel translated into English. And to date, Celestial Bodies has been sold into fifteen territories.
It's the story of three sisters whose lives unfold against the background of Oman's changing society. Alharthi reveals the history and the lives of women in a little known country. She lifts the veil and as translations do, shows us the world.