Thirty-One Books by Women in Translation [BTBA 2020]
This week's BTBA post is from Pierce Alquist, who has a MA in Publishing and Writing from Emerson College and currently works in publishing in Boston. She is also a freelance book critic, writer, and Book Riot contributor. She can be found on Twitter @PierceAlquist and on Book Riot.
Women in Translation Month is nearing its end but the joy of celebrating and reading women in translation doesn't have to! That's especially true in a year like this one—there are so many exciting new releases by women eligible for this year's Best Translated Book Award in Fiction. I thought I'd share a recommendation for every day in the month of August, so here are thirty-one brilliant books to keep the spirit of Women in Translation Month going. Enjoy!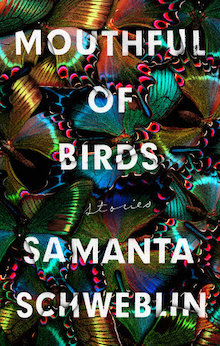 Mouthful of Birds: Stories by Samanta Schweblin, translated by Megan McDowell (Riverhead)
Strange and fantastic, dark and disturbing, the stories in Mouthful of Birds are sure to please fans of Fever Dream and Schweblin's uniquely unsettling style.
Tentacle by Rita Indiana, translated by Achy Obejas (And Other Stories)
Tentacle is the queer, punk, dystopian, climate change, science fiction novel from the Dominican Republic you didn't know you needed in your life. An unforgettable and wild book.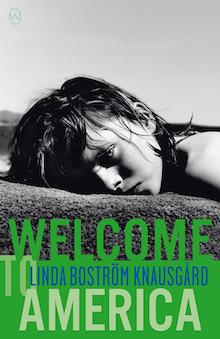 Welcome to America by Linda Boström Knausgård, translated by Martin Aitken (World Editions)
An intense and masterful portrait of a family, with a child narrator you won't soon forget.
All My Goodbyes by Mariana Dimópulos, translated by Alice Whitmore (Transit)
In striking fragments that shift between time and place, All My Goodbyes follows a young Argentinean woman and her "repeated acts of departure." A propulsive, restless force kept me glued to this novel and I read it in one sitting.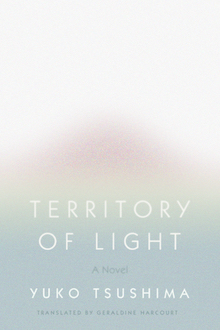 Territory of Light by Yuko Tsushima, translated by Geraldine Harcourt (FSG)
A women starts her life over again after her husband leaves her and their young daughter. Her new Tokyo apartment is awash in light, but she finds herself falling further into darkness and depression. Painful and beautiful with a truly exquisite translation.
The White Book by Han Kang, translated by Deborah Smith (Hogarth)
A nameless narrator reckons with the death of her older sister, who died a few hours old and left an indelible mark on the narrator and her family. She writes about this tragedy in a series of profound reflections through the color white. A gorgeous and startling meditation on death and grief.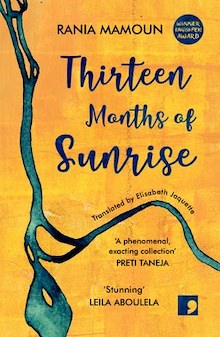 Thirteen Months of Sunrise by Rania Mamoun, translated by Elisabeth Jaquette (Comma Press)
A beautiful and moving collection of stories set in contemporary Sudan.
Hunting Game by Helene Tursten, translated by Paul Norlen (Soho)
The first installment in a new series from the author of the Irene Huss series and An Elderly Lady Is Up to No Good follows Swedish Detective Inspector Embla Nyström as she's swept into a murder investigation during her family's annual moose hunt. A fun and chilling Nordic mystery.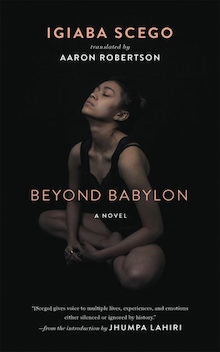 Beyond Babylon by Igiaba Scego, translated by Aaron Robertson (Two Lines)
A poignant family story for our turbulent times, this novel set across Somalia, Argentina, and Italy still haunts me.
Blood Sisters by Kim Yideum, translated by Jiyoon Lee (Deep Vellum)
Blood Sisters, the debut novel from celebrated poet Kim Yideum, tells the story of Jeong Yeoul, a college student trying to figure out who she is and who she wants to be amidst the unrest of 1980s South Korea. A thought-provoking and powerful novel.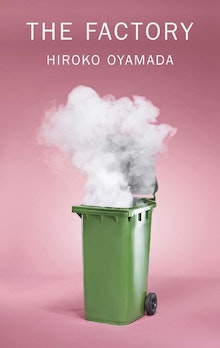 The Factory by Hiroko Oyamada, translated by David Boyd (New Directions)
Three employee's lives are taken over by the large factory they work for in this strange and surreal tale, that I suspect might fill part of the Convenience Store Woman–sized hole in many readers' hearts.
Arid Dreams: Stories by Duanwad Pimwana, translated by Mui Poopoksakul (Feminist Press)
Pimwana turns her keen eye and sharp wit on a changing modern Thailand in this collection.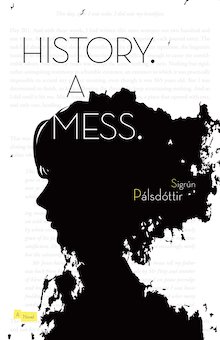 History. A Mess. by Sigrún Pálsdottír, translated by Lytton Smith (Open Letter)
The narrator of History. A Mess. believes she's made a groundbreaking discovery, one that will forever change the art world and her own academic career. That is until she realizes⁠ that her discovery was nothing more than two pages stuck together. Strange and interior, History. A Mess. is a fascinating novel.
Empty Hearts by Juli Zeh, translated by John Cullen (Nan. A Talese)
A suicide prevention clinic doubles as a criminal organization connecting suicidal patients to terrorist organizations in this prescient thriller inspired by today's headlines.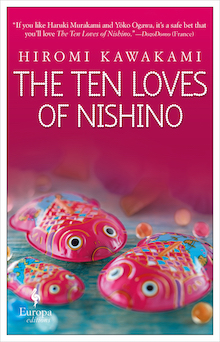 The Ten Loves of Nishino by Hiromi Kawakami, translated by Alison Markin Powell (Europa)

In ten closely-linked stories, Kawakami follows the lives of ten different women at their intersection points with the enigmatic and seductive Yukihiko Nishino. An intimate and insightful portrayal of sex, love, and modern relationships.
The Remainder by Alia Trabucco Zerán, translated by Sophie Hughes (Coffee House/And Other Stories)
Intense and haunting, The Remainder is a startling reckoning with the history of violence and a novel of unforgettable imagery as three friends set off on a journey to find a coffin lost in transit.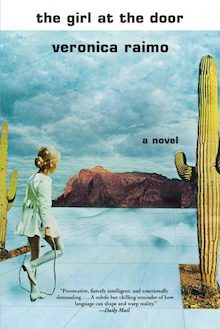 The Girl at the Door by Veronica Raimo, translated by Stash Luczkiw (Black Cat)
A fascinating novel of power and sex, it's been called "the first post-Weinstein novel" by Vanity Fair Italy.
The Wind That Lays Waste by Selva Almada, translated by Chris Andrews (Graywolf)
In Almada's arresting debut, four souls are "thrown together on a single day in rural Argentina" as a storm brews overhead. A profound examination of family and faith, set against one of the most powerful and beautifully described backdrops of a novel I've ever read.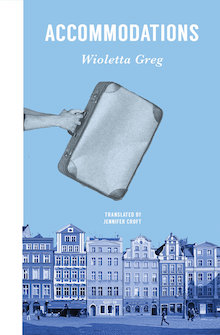 Accommodations by Wioletta Greg, translated by Jennifer Croft (Transit)
In this much-anticipated continuation of Swallowing Mercury, we follow Wiola as she leaves her childhood village for the nearby city. She moves around, adapting, growing, and soaking up the sights, sounds, and stories around her. A lush and evocative translation.
The Memory Police by Yoko Ogawa, translated by Stephen Snyder (Pantheon)
The master Yoko Ogawa's take on an Orwellian novel of state surveillance. Ogawa's writing is always stunning—haunting in its own spare, powerful way.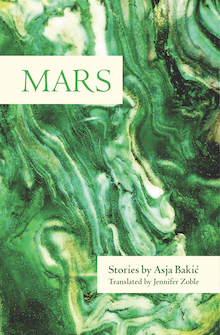 Mars: Stories by Asja Bakić, translated by Jennifer Zoble (Feminist)
A thought-provoking and darkly funny collection of stories from an exciting new voice in Balkan literature.
Dark Constellations by Pola Oloixarac, translated by Roy Kesey (Soho)
A wildly brilliant and genre-defying novel that combines science fiction with naturalism, political satire, and more, resulting in a darkly funny read.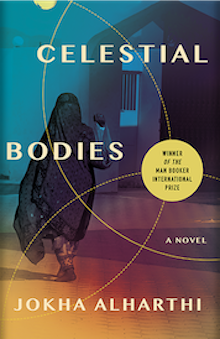 Celestial Bodies by Jokha Alharthi, translated by Marilyn Booth (Sandstone/Catapult)
The first novel originally written in Arabic to ever win the Man Booker International Prize, and the first book by a female Omani author to be translated into English. A beautiful and sweeping story of one Omani family.
A Fist or a Heart by Kristín Eiríksdóttir, translated by Larissa Kyzer (Amazon Crossing)
A novel of isolation and secrets, the emotional resonance of A Fist or a Heart sneaks up on you as you're busy trying to figure out what's lying underneath the solitary lives of these women.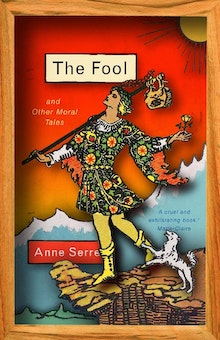 The Fool and Other Moral Tales by Anne Serre, translated by Mark Hutchinson (New Directions)
From the author of the brilliant novel The Governesses, comes another beguiling piece of art, this time a collection of three novellas exploring desire and morality.
Drive Your Plow Over the Bones of the Dead by Olga Tokarczuk, translated by Antonia Lloyd-Jones (Riverhead/Fitzcarraldo)
Reclusive Janina is a passionate astrologer and advocate for animals, happy to keep to her quiet life until her neighbor turns up dead and things take a strange turn in her community. Part investigative thriller and part fairytale, with biting social critique and a wicked sense of humor.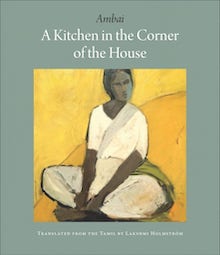 A Kitchen in the Corner of the House by Ambai, translated by Lakshmi Holmstrom (Archipelago)
Ambai's stories of motherhood, marriage, and sexuality confront the construction of gender in Tamil literature.
Flowers of Mold & Other Stories by Ha Seong-Nan, translated by Janet Hong (Open Letter)
I would love to get a glimpse into Ha Seong-Nan's brain, although I'm a little scared of what I might find. These stories are chilling and I'd recommend them to fans of Revenge by Yoko Ogawa.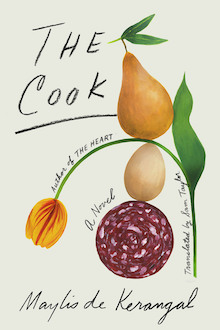 The Cook: A Novel by Maylis de Kerangal, translated by Sam Taylor (FSG)
A deceptively simple and beautifully told story of a young cook finding his way in the kitchen and in the world.
Aphelia by Mikella Nicol, translated by Lesley Trites (Véhicule)
I love a novel set during a heat wave. The sticky, claustrophobic heat affecting everyone's tempers and judgment. This one, set in Quebec, is a gem.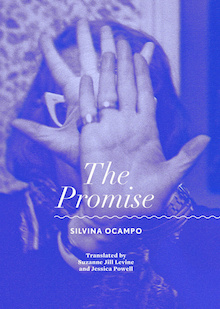 The Promise by Silvina Ocampo, translated by Suzanne Jill Levine and Jessica Powell (City Lights)
Legend Silvina Ocampo worked on perfecting this novella over the course of twenty-five years! A woman reminisces about her life, and lets her imagination get away with her, after falling into the sea.