10 Anecdotes About the 2019 National Book Award Translated Literature Longlist
As you likely know already, the National Book Foundation announced the longlist for the 2019 National Book Award for Translated Literature yesterday. It's always hard for me to figure out what to say about something like this—it's exactly the sort of thing we should be presenting here on Three Percent, as part of our mission to encourage people to read international literature and support translators, but, well, you can obviously read the list of books elsewhere. So, to make this more fun, I thought it would be interesting to come up with "fun facts" about each of the ten titles. But, since there aren't really "fun facts" about books the way there are about baseball players or other things, I'm going to go with fun anectdotes instead. (I hope! To be honest, before sitting down on my last sleepless night in London to write this, I looked at the list for approximately 15 seconds on my way down a tube escalator . . . Here's to hoping I can come up with 10 anecdotes, spur of the moment, at 1:12am . . .)
First off though, kudos to the judges (Keith Gessen, Elisabeth Jaquette, Katie Kitamura, Idra Novey (Chair), and Shuchi Saraswat) for the time, attention, effort, and selections. It's a thankless job, and one that these five fantastic readers—most of whom I know personally, and all of whom I respect immensely—did admirably with.
Now let's have some fun.
*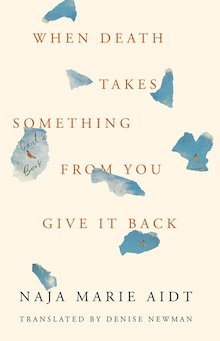 When Death Takes Something from You Give It Back: Carl's Book by Naja Marie Aidt, translated from the Danish by Denise Newman (Coffee House Press)
When Open Letter published Naja's novel Rock, Paper, Scissors, we took her on a pretty extensive U.S. tour. (A tour I believe is referenced in this book.) Anyway, as part of that, she did an event in Rochester with the translator of that book, Kyle Semmel. They read, had a conversation, played corn hole (if memory serves) and then, in typical Chad fashion, ended up at Tilt, the Greatest GLBTQI+ Dance Club in Upstate New York. (Which is now sadly defunct.) Watching a drag show with Naja was my personal highlight, although I also loved finding her in the smoking area where a young boy was chatting her up and telling her about how awesome her tote bag was.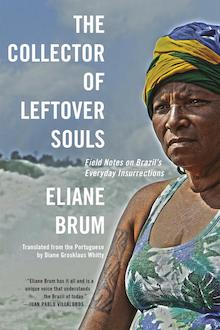 The Collector of Leftover Souls: Field Notes on Brazil's Everyday Insurrections by Eliane Brum, translated from the Portuguese by Diane Grosklaus Whitty (Graywolf Press)
On my two trips to Brazil, I discovered that this was the country where I speak the best Spanish. (Yes, that's the cachaça talking.)
Space Invaders by Nona Fernández, translated from the Spanish by Natasha Wimmer (Graywolf Press)
I wanted to come up with a fun fact for this (Natasha Wimmer is the debut longlist translator with the most previous published translations? that sounds true! go forth and tweet it!), but when I see "Space Invaders," all I can think of is a terrifying and horrible Trump reality game-show centered around immigrants. It's hard not to put the words "Trump," "Invaders," and "game show" into one paragraph and not get the chills . . . but what if it was a show in which recently arrived immigrants tried to "invade" the mansions of lily-white rich people. No weapons allowed, but at the end of the hour, whichever group has control of the house—the paranoid purveyors of American commerce or the paranoid arrivals to a broken country—get to keep it. Keep. Your. Space! America's Most POPULAR game show of the summer is Space Invaders. Crossing the border was just the beginning.
(No one should ever again wonder why I hate my brain.)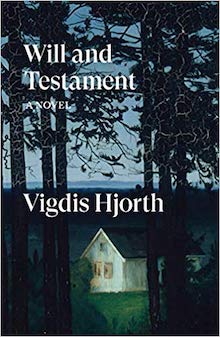 Will and Testament by Vigdis Hjorth, translated from the Norwegian by Charlotte Barslund (Verso)
Fact (that's not necessarily fun): This is the third Norwegian book to make the National Book Award Longlist, and the third straight that was not written by Karl Ove Knausgaard. Not dunking on Norway's Most Interesting/Navel Gazing Man here—I love My Struggle and A Time for Everything even more—but it is interesting that he's probably the first Norwegian writer who jumps to most people's mind, and was everyone's early prediction as to who would win the first NBA for Translated Lit. All this fun fact really does is point to the incredible strength and richness of contemporary writing in Norway.
BONUS FUN FACT: All three Norwegian books that have made the longlist were written by women.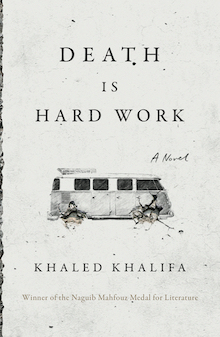 Death is Hard Work by Khaled Khalifa, translated from the Arabic by Leri Price (FSG)
I once had a psychology professor who tried to help me get over my fear of dying by pointing out that if "death was hard, people would fuck it up all the time." Which makes sense! Can you think of any other activity at all that people don't screw up on the regular? (Also: Still terrified of dying, so maybe twisty logic is not a valid form of therapy?)
Baron Wenckheim's Homecoming by László Krasznahorkai, translated from the Hungarian by Ottilie Mulzet (New Directions)
Fun Fact! In the time it takes to read this massive novel, you can watch the entirety of Béla Tarr's oeuvre AND all of Twin Peaks: The Return.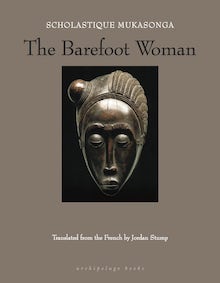 The Barefoot Woman by Scholastique Mukasonga, translated from the French by Jordan Stump (Archipelago Books)
I had a fun fact ready to go for this book, then realized it wasn't The NAKED Woman, but the BAREFOOT Woman . . . I wonder how many "The [X] Woman" books are out there now. Reminds me of Sean Cotter's piece in The Man Between about all the variations on The Unbearable Lightness of Being. "The X Y-ness of Z."
Fun Fact (Second Attempt): Scholastique Mukasonga is the longest name to ever be on the NBA longlist AND the only female author from Rwanda to be published in the States since 2008.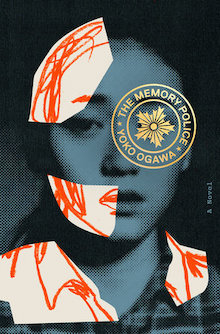 The Memory Police, by Yoko Ogawa, translated from the Japanese by Stephen Snyder (Pantheon)
I requested a desk copy of this book for my spring course and was rejected by PRH because I was asked "too far in advance" of the semester. (Which is totally fair, although for a class premised around books published in the past year, I was hoping to be able to get all 10 titles this fall, so that I could do a closer, more informed second reading before we actually talked about them. This is a real challenge when deciding to teach books that you didn't study in grad school.) Instead, they offered me the opportunity purchase an exam copy for something like $14-15. I filled out all the requisite forms, put in my credit card number, and . . . Nothing. The book has never arrived. Which, according to my friend from Harvill Secker, is incredibly fitting given the plot and subject of the book.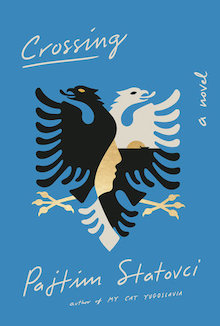 Crossing by Pajtim Statovci, translated from the Finnish by David Hackston (Pantheon Books)
How many translated authors from Serbia write in Finnish aside from Pajtim Statovci? That combination—Serbia + Finnish—has to be the most unique combination of language and country of origin to ever be on the NBA longlist.
(Is that a fun fact? Probably not. First of all, there are only two years of the longlist—in its current format—and I'm not sure how one judges "uniqueness" in this situation. Not a fun fact! Just a statement.)
Drive Your Plow Over the Bones of the Dead by Olga Tokarczuk, translated from the Polish by Antonia Lloyd-Jones (Riverhead Books)
Fun fact! Tokarczuk is the first two-time nominee for the new NBA! (Again, small sample size, so not really a fun "fun fact," but cut me a bit of slack. It's very late and I very much wish that I were tired.)
*
There really should be one last section to this post—predictions!
Which Book Will Win?: No idea! Fun Fact: You're more likely to pick the winner by rolling a 10-sided die than trying to reason it out. (Again, neither "fun" nor a "fact.")
Which Book Will Win Based on the Above Anecdotes?: Space Invaders. There's a Mushroom House in Rochester that I've been wanting to seize since 2006, and if this game came into being, I would 100% help anyone who wanted to raid that place. It's a pretty defensible location, but I have a plan . . .