A Few Observations [BTBA 2020]
Today's Best Translated Book Award post is from Keaton Patterson, a lifelong Texan, who has a MA in Literature from the University of Houston-Clear Lake. For the past five years, he has been the buyer at Houston's Brazos Bookstore, where the promotion of literature in translation is always at the forefront of bookselling. He has a particular interest in fiction translated from Spanish, Italian, Japanese, and Russian.
To be honest, I've had a lot of trouble putting together this first blog post for the Best Translated Book Award. At this point in the judging process, it feels impossible at best and disingenuous at worst to try and construe some long thought out observation or prediction of what is to come. The judges are still getting to know each other, new books still flood our mailboxes every day, and there is just flat out too much reading left to do over the next several months. In that regard, this is actually quite an exciting time for us judges as well. There are just so many possibilities. No clear favorite has yet emerged. All there is to do is read. So, I've decided to simply lay out a few titles and themes that have caught my eye so far. Consider it a glimpse of the vast field still in play before the inevitable culling to come. A time when anything could happen.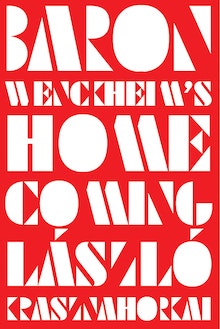 The Elephant(s) in the Room: This could very well be the year of the big book for the BTBA. Several massive and dense literary tomes—the kind that make book geeks in general and translation nerds specifically swoon with anticipation—are in the running. First and foremost, there is the undeniable "final" novel from the Hungarian wizard László Krasznahorkai, Baron Wenckheim's Homecoming. If any title can be considered a betting favorite right now, this is it. Brimming with Krasznahorkai's darkly comedic yet apocalyptic prose—rendered beautifully by Ottilie Mulzet—and with the added weight of finality behind it, this could make the modern master a three-time winner of the award. (He's already the only two-time winner.) But in page count and prominence, there is another giant on the horizon that could possibly topple the Baron. Meticulous and engrossing, Vasily Grossman's mammoth World War II opus Stalingrad has all the trappings of not only a great book but an important one. Replete with action-packed battle scenes and a list of characters that goes on for pages, this is truly epic Russian literature. I eagerly await this clash of titans.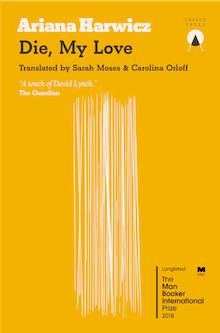 New Kids on the Block: We judges are also blessed this year with the inclusion of Edinburgh's Charco Press. This fascinating indie has been a cult favorite at Brazos Bookstore for awhile now, but newly acquired US distribution brings their terrific catalog of Latin American literature to the BTBA for the first time with three eligible titles—Resistance, Fish Soup, and the Man Booker International longlisted Die, My Love. And it is this last novel by Ariana Harwicz that is perhaps poised to make the biggest splash with American readers. Hallucinatory, unsparing, and teetering on the edge of horror, this psychological portrayal of a young wife and mother coming undone has the visceral impact of death metal. Whether or not it wins, Die, My Love is an unforgettable read. Just go buy it now.
Country Roads Take Me Home: An astonishing number of eligible titles this year deal with explicitly rural locales and concerns. Perhaps, there have always been a good number of translated works set in the country and I am only now noticing with this new crop of BTBA candidates. But there are several very promising novels I've come across with a rural setting/story. So many in fact that I find it at least worth mentioning here. There are existential detective and gothic horror stories set in cloistered towns cut off from civilization, like Jean Giono's A King Alone, Paolo Maurensig's campy A Devil Comes to Town, and Tokarczuk's Drive Your Plow Over the Bones of the Dead. There is also the aforementioned Baron Wenckheim's Homecoming, set in the absurdly provincial village of the Baron's youth where all the follies of man are played out. But perhaps the strongest example I can give of this trend is Jean-Baptiste del Amo's stunning Animalia. Through Frank Wynne's immaculate translation, this family saga of a small French pig farm rising to industrial prominence in the twentieth century describes the day-to-day drudgery and brutality of farm life with an unnervingly tactile sensibility. The smells. The dirt under your nails. It's all there.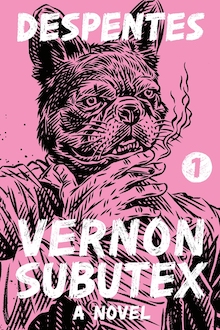 Rock 'n' Roll Will Never Die: Finally, I have to quickly shout out the all-around coolest book I've come across so far. The first volume in French author and certifiable badass Virginie Despentes's Vernon Subutext trilogy is a hilarious and biting satire of an aging record shop owner's fall from grace after the internet puts him out of business. Translated (again) by Frank Wynne, this is without a doubt the best book by Despentes I've read. It's a fun romp run through with myriad music references and a sly social commentary that dispels masculine and pop cultural illusions.