Dark, Strange Books by Women in Translation [BTBA 2020]
This week's Best Translated Book Award post is from Pierce Alquist, who has a MA in Publishing and Writing from Emerson College and currently works in publishing in Boston. She is a freelance book critic, writer, and Book Riot contributor. She is also the Communications Coordinator for the Transnational Literature Series at Brookline Booksmith, an author events series that focuses on migration, exile, and displacement with an emphasis on works in translation. She can be found on Twitter @PierceAlquist and on Book Riot.
There are few things I love more than a dark, strange book and my reading for the judging this year has provided me with such delightfully weird and unsettling books by women in translation that I couldn't help but share them with my fucked-up fellows! And I know there are even more that I still need to read so please send your recs my way and stay dark, weirdos.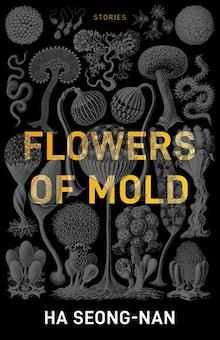 Flowers of Mold by Ha Seong-Nan, translated by Janet Hong (Open Letter)
"If you're looking for a book that will make you gasp out loud, you've found it." So says Kirkus Reviews and dozens of other publications and reviewers who can't stop talking about Flowers of Mold, myself included. Unnerving, haunting, captivating, these ten stories follow ordinary characters going about their lives—they have a nightmare, lend their neighbor a spatula, or find out their landlord wants to sell their building. But something disturbing lies just below the surface. One small crack and everything's unleashed. "The latest in the trend of brilliant female Korean authors to appear in English, Ha cuts like a surgeon, and even the most mundane objects become menacing and unfamiliar under her scalpel."
All My Goodbyes by Mariana Dimópulos, translated by Alice Whitmore (Transit Books)
In striking fragments that shift between time and place, All My Goodbyes follows a young Argentinian woman and her "repeated acts of departure." She leaves places. She leaves people. Ultimately, she thinks she's found a home in the southernmost region of Patagonia, a place to stay, but it's not to be. In the midst of archiving all of her goodbyes, her departures, we also have violent murders that haunt her story from the first page. A propulsive, restless force kept me glued to this novel and I read it in one sitting.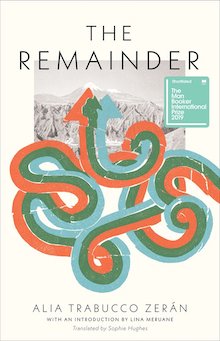 The Remainder by Alia Trabucco Zerán, translated by Sophie Hughes (Coffee House)
Iquela and Felipe are two friends, living in the legacy of Chile's dictatorship, when Paloma, an old acquaintance, comes to Santiago to repatriate and bury her mother. Ash rains down from the sky from a nearby volcanic eruption, grounding flights all over the country. When Paloma's mother's coffin ends up lost in transit, the three friends borrow a hearse (as you do) and journey through the mountains to get her. Intense and haunting, The Remainder is a startling reckoning with the history of violence. It's a novel of unforgettable imagery: Felipe wandering the streets of Santiago counting the dead, the three friends drinking in the hearse, and the ash falling and mixing in with the snow in the mountains. I'll be thinking about this one for a long time to come.
Forgotten Journey by Silvina Ocampo, translated by Suzanne Jill Levine and Katie Lateef-Jan (City Lights)
"Silvina Ocampo is one of our best writers. Her stories have no equal in our literature" wrote Jorge Luis Borges and now for the first time in English translation, readers can delight in all of the strange brilliance that is Silvina Ocampo's first collection of stories, Forgotten Journey. Published alongside her novella The Promise, this collection is primarily concerned with the lives of young women and girls. Often menacing and strange, each story has a thrill to it, a dark joy that keeps you fixed to the collection. In her foreword, Carmen Boullosa writes of the often cited comparison between Ocampo and Julio Cortázar but argues instead that, "While in his fabulous stories Cortázar discovered the unreal in everyday life, Silvina enters real, detailed, intimate spaces, which she observes with an eye that is intimate, real and detailed, and yet an eye from another world."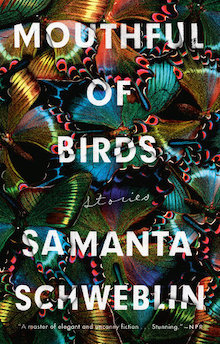 Mouthful of Birds: Stories by Samanta Schweblin, translated by Megan McDowell (Riverhead)  
Samanta Schweblin, author of the literary sensation Fever Dream, returns with her first short story collection translated into English. Like Fever Dream, I was struck by the elusive, almost unsatisfactory nature of the stories. Some are strikingly short. Others are carefully crafted to confound. All leave you wanting more and thinking about them long after. Strange and fantastic, dark and disturbing, the stories in Mouthful of Birds are sure to please fans of Schweblin's uniquely unsettling style.