TMR 11.7: "The Past Is a Broken Toy That Everyone Fixes in His Own Way" [THE DREAMED PART]
This week's episode brings us back to The Writer, unable to sleep, living near where Penelope's house burned down (see: The Invented Part), and living off the fortunes of Penelope's writings (RIP). There's a great bit in this section about FBI agent Johnny Dancer and Vladimir Nabokov, there's a horrifying (yet funny!) death scene, and an interesting translation question related to a bad joke. Plus, translator Will Vanderhyden gives us a few hints about what to expect in The Remembered Part!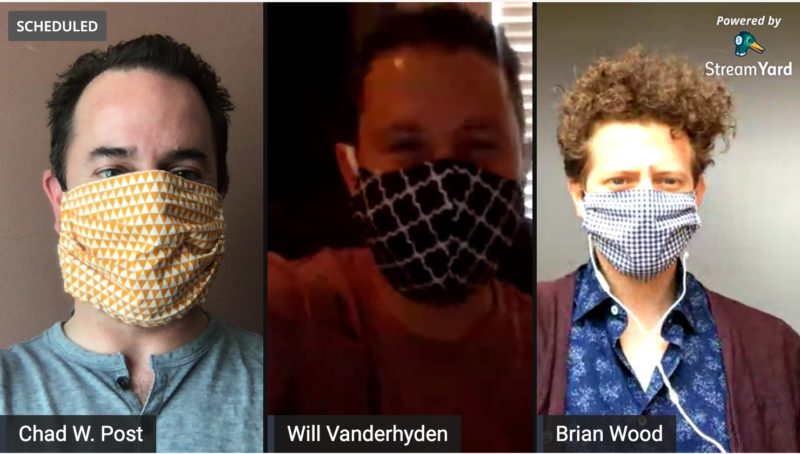 Everyone already knows this week's music, the video of which brings back so so so many memories . . .
If you'd prefer to watch the conversation (and if you're going to watch only one episode, I'd recommend this one), you can find it on YouTube along with all our past episodes. You can watch the April 29th episode (covering pages 307-362) here. And you can discuss this book at the reactivated Goodreads Two Month Review Discussion Group.
Follow Open Letter, Chad Post, and Brian Wood for random thoughts and information about upcoming guests. And follow Will Vanderhyden on Twitter!
Be sure to order Brian's book, Joytime Killbox, which is now officially available at better bookstores everywhere thanks to BOA Editions. And you can get 20% off The Dreamed Part by using the code 2MONTH at checkout. (Offer only good in the U.S., since we can't ship overseas, but to be honest, we can't ship right now! Order it from Bookshop.org.)
You can also support this podcast and all of Open Letter's activities by making a tax-deductible donation through the University of Rochester.