Open Letter Sale [#WITMonth]
This post is a bit of a cheat so that I can get caught back up tomorrow with my "post a day" promise, but I want to make sure that everyone knows that for all of August we're offering 40% off on all Open Letter books written by women OR translated by women. All you need to do is use WITMONTH at checkout. Here's a complete list of eligible titles, which includes Mercè Rodoreda titles, Cars on Fire, all of Dubravka Ugresic's books, Four by Four, both Ha Seong-nan books, and so so much more—including these four "deep" cuts: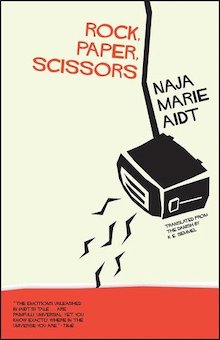 Rock, Paper, Scissors by Naja Marie Aidt, translated from the Danish by K. E. Semmel
Naja Marie Aidt's long-awaited first novel is a breathtaking page-turner and complex portrait of a man whose life slowly devolves into one of violence and jealousy.
Rock, Paper, Scissors opens shortly after the death of Thomas and Jenny's criminal father. While trying to fix a toaster that he left behind, Thomas discovers a secret, setting into motion a series of events leading to the dissolution of his life, and plunging him into a dark, shadowy underworld of violence and betrayal.
A gripping story written with a poet's sensibility and attention to language, Rock, Paper, Scissors showcases all of Aidt's gifts and will greatly expand the readership for one of Denmark's most decorated and beloved writers.
*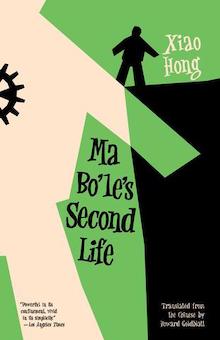 Ma Bo'le's Second Life by Xiao Hong, translated from the Chinese by Howard Goldblatt
Ma Bo'le's Second Life is a humorous-yet-stark depiction of the despair of ordinary Chinese people confronted with the sudden onslaught of war and Westernization. It follows the eponymous cowardly layabout as he escapes his unhappy family life by going on the run to avoid the coming Japanese invasion. Just a step ahead of the destruction, bumbling his way from one poorly thought out situation to the next, Ma Bo'le's comic journey mirrors that of China as a whole during this chaotic period of history.
Incredibly well respected during her short, difficult lifetime, Xiao Hong's final novel is an undiscovered masterpiece, a philosophical comedy in the vein of Bouvard and Pécuchet, finally available to English readers in Howard Goldblatt's inventive rendering.
*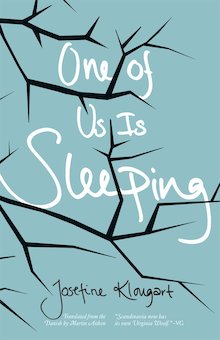 One of Us Is Sleeping by Josefine Klougart, translated from the Danish by Martin Aitken
The English-language debut from one of Denmark's most exciting, celebrated young writers, One of Us Is Sleeping is a haunting novel about loss in all its forms.
As she returns home to visit her mother who is dying of cancer, the narrator recounts a brief, intense love affair, as well as the grief and disillusionment that follow its end. The book's striking imagery and magnificent prose underpin its principal theme: the jarring contrast between the recollection of stability—your parents, your childhood home, your love—and the continual endings that we experience throughout our lives.
A true-to-life, deeply poetic novel that works in the same vein as Anne Carson, One of Us Is Sleeping has won Klougart countless accolades and award nominations—including the Readers' Book Award—securing her place as a major new voice in world literature.
*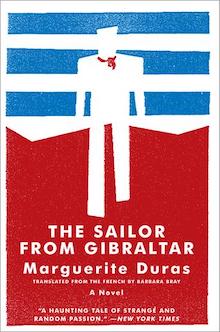 The Sailor from Gibraltar by Marguerite Duras, translated from the French by Barbara Bray
Disaffected, bored with his career at the French Colonial Ministry (where he has copied out birth and death certificates for eight years), and disgusted by a mistress whose vapid optimism arouses his most violent misogyny, the narrator of The Sailor from Gibraltar finds himself at the point of complete breakdown while vacationing in Florence. After leaving his mistress and the Ministry behind forever, he joins the crew of The Gibraltar, a yacht captained by Anna, a beautiful American in perpetual search of her sometime lover, a young man known only as the "Sailor from Gibraltar."
First published in 1952, this early novel of Duras's—which was made into a film in 1967—shows those preoccupations which have so deeply concerned her in her later novels and film scripts: loneliness, boredom, the inevitability and intangibility of love. The lambent poetry of the book, and the limning of a woman's mind, her love and sense of the inevitability of that love are singularly Marguerite Duras.
*
These four books, and many many more are 40% off all month—just use WITMONTH at checkout!