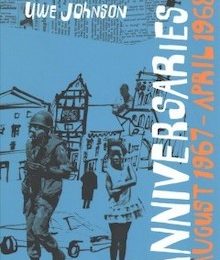 Tomorrow afternoon we'll run the first of several interviews with Damion Searls, translator of the first complete version of Anniversaries to appear in English. If things go according to plan, each month we'll dig deeper and deeper into this massive book, a twentieth-century masterpiece that weighs something ...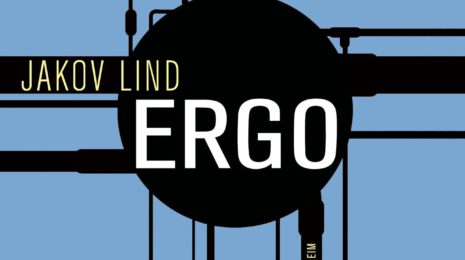 Slowly and heavily, a hippopotamus rising from the Nile, he rose from the paper mountain, beat the nightmare of virginal lewdness out of his clothes and stood there, a squat man of sixty with short gray hair and swollen lips, crossing his hands over his forehead, and looked around him darkly. Have you been watching me again ...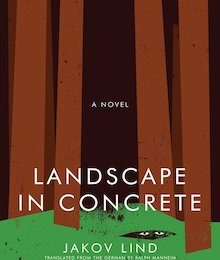 When you lose your way in the Ardennes, you're lost. What use are plans and prayers. A landscape without faces is like air nobody breathes. A landscape in itself is nothing. The country through which German Sergeant Gauthier Bachmann was making his way on the second Monday before Easter was green but lifeless. [. . .] And ...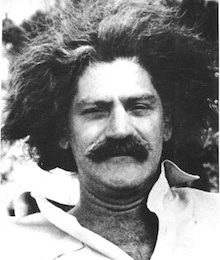 Our featured author of the month is Jakov Lind, an author whose biography, as you'll read below, is absolutely fascinating. To celebrate his work, we're offering 30% off on Landscape in Concrete and Ergo all month—just use the code LIND at checkout.  Joshua Cohen (The Book of Numbers, Witz) wrote an amazing ...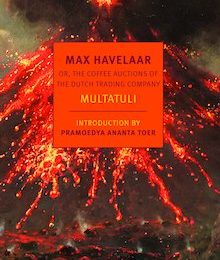 Last Thursday, I must've sent two dozen people a variation on that question above, usually in the form "Name me ten living 'Hall of Fame' writers." No explanation, no context, nothing. I was curious as to who people would name, what biases would come through, which authors would start debates. And I figured I could get a ...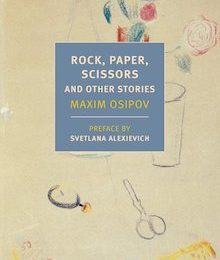 This month, I'm going to switch things up a bit. Initially, I was going to leave Canada behind and focus on one single book: Uwe Johnson's Anniversaries. But, well, this is 1,600 pages long, and I have to proof a couple things this month, and reread some books for my class, and go to AWP, and catch up on Deadly ...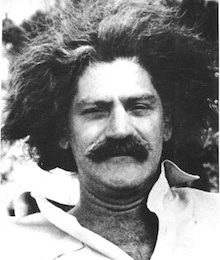 The selection of Jakov Lind as our "Author of the Month" will make even more sense after Monday's post, but after telling my class about Landscape in Concrete on Tuesday, I really wanted to revisit his books—and wanted to convince all of you to join in! As always, for all this month, you can get 30% off of both of his ...