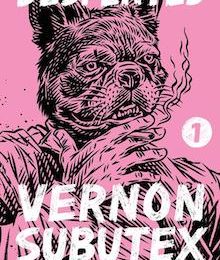 The fifteenth iteration of the Two Month Review kicks off in a big way, giving a quick overview of Virginie Despentes's life and work for Brian, and then launching into the wonderful world Despentes constructs filled with characters who are past their prime, who are flawed and don't hide their warts. The subtle ways in which ...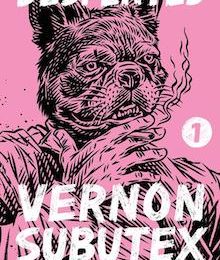 Following on the sprawling, propulsive, voice-driven masterpiece J R, we're turning to another amazing assemblage of unforgettable characters in Virginie Despentes's Vernon Subutex trilogy. Here's the description of Volume 1: From the provocative writer and filmmaker Virginie Despentes comes volume one of her acclaimed ...
The final episode of the season! First off, Chad and Brian wrap things up, and preview season 15 (Virginie Despentes's Vernon Subutex trilogy, coming in April!), then Nick Sullivan talks to Chad about recording the audiobook, how he got into that business in the first place, the challenges of recording a book like this, and ...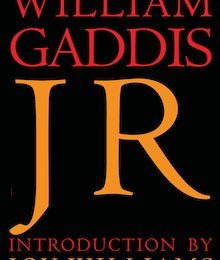 Kaija Straumanis joins Chad and Brian this week to talk about toxic masculinity, the genius of the J R audiobook, Bach, "up yours, up mine," connections to Pynchon, shit & money & the American Dream, and the implosion of J R's paper empire. This week's music is "Deadlines (Hostile)" by Car Seat Headrest. If ...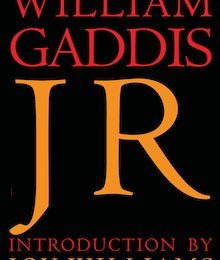 This week, Sam Rutter and Nick During join Chad for a long, sprawling discussion of J R, of the interesting quote Joy Williams attributes to Gaddis instead of Gibbs, of Gibbs's knowledge of financial doings, of how great Rhoda is as a character, and so so much more. This is the longest episode to date, but also one of the ...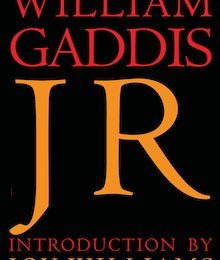 Chad and Brian talk about church parking lots, relationship entropy, millionaires, corporate logos ("Just Rite"), the uneasy alliance of art and commerce, and much more on this week's episode. This week's music is "Highlights of 100" by Kiwi Jr. If you'd prefer to watch the conversation, you can find it on YouTube along ...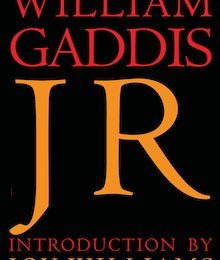 Dan O'Brien (The House in Scarsdale, A Story that Happens) joins the podcast this week to talk about J R from a playwriting perspective. Lots of interesting insights in this episode, about theater, about the relationship between art and commerce in the book, and about GameStop. This week's music is "Our Life Is Not a ...