Visual Arts
HeART of Disorder
The University community is invited to send submissions of art in any medium that deals with mental illness for the annual "HeArt of Disorder" art show April 24. The deadline for submissions is March 15.
Lake Colors - now at Hartnett Gallery
Lake Colors by Derek G. Larson, a low-lit, immersive installation extending contemporary painting practices with the introduction of digital technologies, is featured at Hartnett Gallery through April 13, 2014.
---
Duo Couturier/Lafargue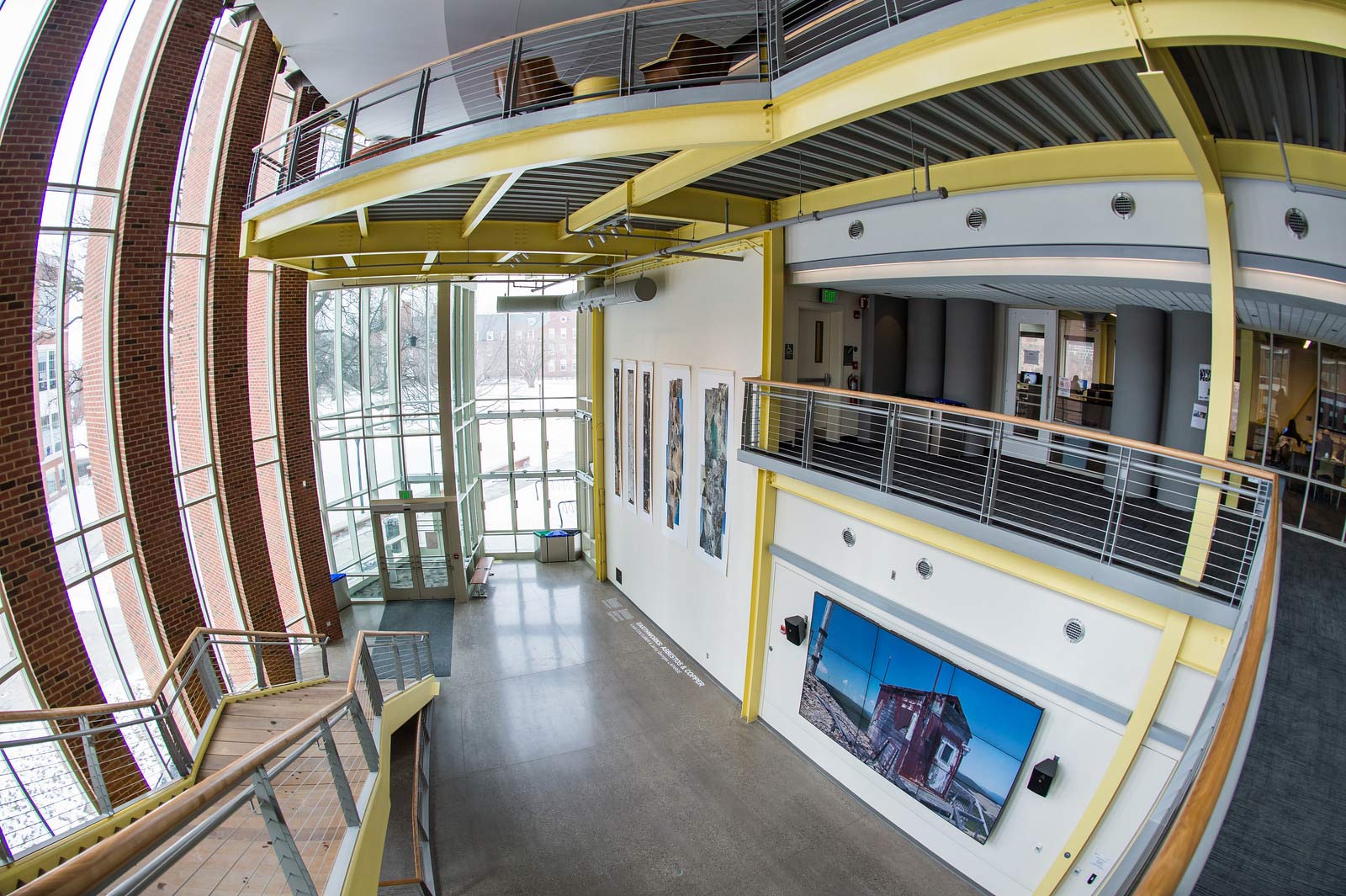 Canadian multi-media artists Louis Couturier and Jacky Georges Lafargue visited the University of Rochester February 24 to 28, to participate in an art residency and installation at the new Ronald Rettner Hall for Media Arts and Innovation and the Sage Art Center. See photos from the installation
---
Eduardo Paolozzi's General Dynamic F.U.N.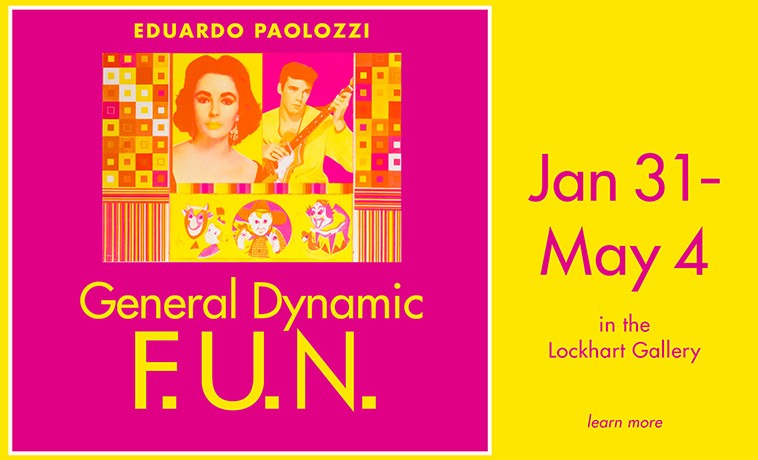 British Pop artist Eduardo Paolozzi's 1970 portfolio of screenprints and photolithographs General Dynamic F.U.N., featuring dizzying images drawn from the artist's personal collection, is exhibited at the Memorial Art Gallery through May 4, 2014.

---
Sagefest 2013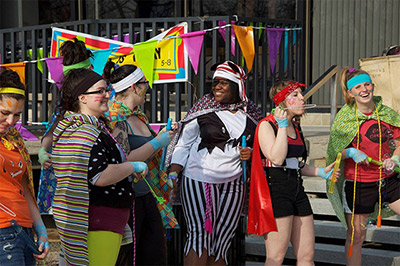 Sagefest 6 - Kill Your Hypothesis - set out to hyperbolize the debate between art & science.
Read more about this boundary-blasting event.
---