Season 15 of the Two Month Review: "Vernon Subutex" by Virginie Despentes
Following on the sprawling, propulsive, voice-driven masterpiece J R, we're turning to another amazing assemblage of unforgettable characters in Virginie Despentes's Vernon Subutex trilogy. Here's the description of Volume 1:
From the provocative writer and filmmaker Virginie Despentes comes volume one of her acclaimed trilogy of novels, Vernon Subutex—short-listed for the Man Booker International Prize. But who is Vernon Subutex?

Vernon Subutex was once the proprietor of Revolver, an infamous music shop in Paris, where his name was legend throughout Paris. By the 2000s, however, with the arrival of the internet and the decline in CD and vinyl sales, his shop is struggling, like so many others. When it closes, Subutex finds himself with nowhere to go and nothing to do. Before long, his savings are gone, and when the mysterious rock star who had been covering his rent suddenly drops dead of a drug overdose, Subutex finds himself launched on an epic saga of couch-surfing, boozing, and coke-snorting before finally winding up homeless. Just as he resigns himself to life as a panhandler, a throwaway comment he once made on Facebook takes the internet by storm.

The word is out: Subutex is lugging around a bunch of VHS tapes shot by that same dead rock musician—his last recordings on this earth. Soon a crowd of wild characters, from screen writers to social media groupies, from porn stars to failed musicians to random misfits, are hot on Vernon's trail . . . but Vernon is none the wiser.
We will be doing all three books back-to-back-to-back over the course of fifteen episodes. Volumes 1 & 2 are available now, and Volume 3 comes out on May 11.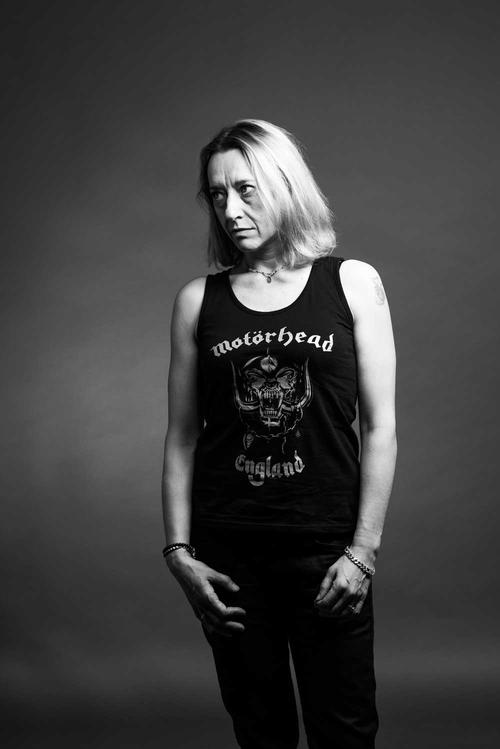 There's going to be a ton to talk about this season, especially given Despentes's background, her earlier books (a new translation of King Kong Theory is coming out in May as well), and the unflinching descriptions of her characters. If you're not familiar with Despentes already, here's a brief bio:
Virginie Despentes is a writer and filmmaker. She worked in an independent record store in the early '90s, was a sex worker, and published her first novel, Baise Moi, when she was twenty-three. She adapted the novel for the screen in 2000, codirecting with the porn star Coralie Trinh Thi. Upon release, it became the first film to be banned in France in twenty-eight years. Despentes is the author of more than fifteen other works, including Apocalypse Baby, Bye Bye Blondie, Pretty Things, and the essay collection King Kong Theory.
As I mentioned above, we're going to read straight through the trilogy, and, when possible, we'll be bringing back guests three times each so that they can track their progress and thoughts across all three volumes. Here's the official reading schedule:
April 8: Volume 1, 1-83

April 15: Volume 1, 84-146

April 22: Volume 1, 147-215

April 29: Volume 1, 216-271

May 6: Volume 1, 272-340

May 13: Volume 2, 1-70

May 20: Volume 2, 71-155

May 27: Volume 2, 156-219

June 3: Volume 2, 220-283

June 10: Volume 2, 284-352

June 17: Volume 3, 1-79

June 24: Volume 3, 80-154

July 1: Volume 3, 155-229

July 8: Volume 3, 230-300

July 15: Volume 3, 301-370
As in seasons past, we'll broadcast live on Thursdays, with the podcast dropping on Friday morning. Subscribe to both—and rate and leave a comment!—and tune in on Thursday, April 8th at 3pm Eastern to see me, Brian Wood, and  Derek Maine get the ball rolling . . .