Administration and Finance
The diverse departments of the Division of Administration and Finance are united by a common focus on stewardship and service. Our stewardship role entails management of the University's physical and financial resources for the benefit of the present as well as the future generations. The commitment to service is to further the University's educational, research, and patient care missions by providing high quality, efficient and responsive services to our faculty, students, staff, patients and visitors.
These are exciting times at the University of Rochester, and the members of the Administration and Finance team are pleased to have played a part in the progress made by the University in recent years. We are committed to achieving the goals for the years ahead identified in the University's strategic plan in the spirit of Meliora!
—Ronald J. Paprocki '69, '86MBA
Senior Vice President for Administration and Finance and CFO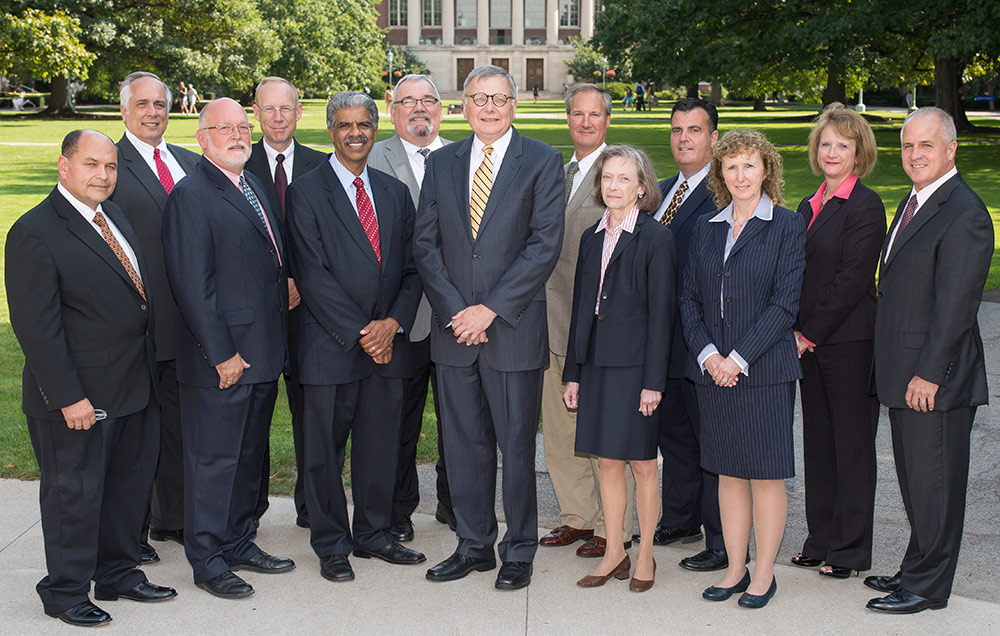 Administration and Finance team
Updates, training, and other resources on the financial systems replacement project.
---
Departments