Overview
The Paul J. Burgett Intercultural Center coordinates the One Community program held during Orientation. The One Community program engages students in a facilitated discussion that explores the way the University of Rochester community is shaped by all of our intersecting identities. The program begins with an hour-long session during which several upperclassman students share narratives about the ways their various identities have positively and negatively affected their college experience. This session is followed by student-facilitated small group discussions in which participants explore the presentations and reflect on their own experiences.
The purpose of the One Community program is to provide first year students with an opportunity to spend time thinking carefully about their own identities, hear narratives of the experiences of others, and provide them with tools to address situations that inevitably arise from difficult topics such as race, class, ability, gender, sexual orientation, religion, and other identity markers.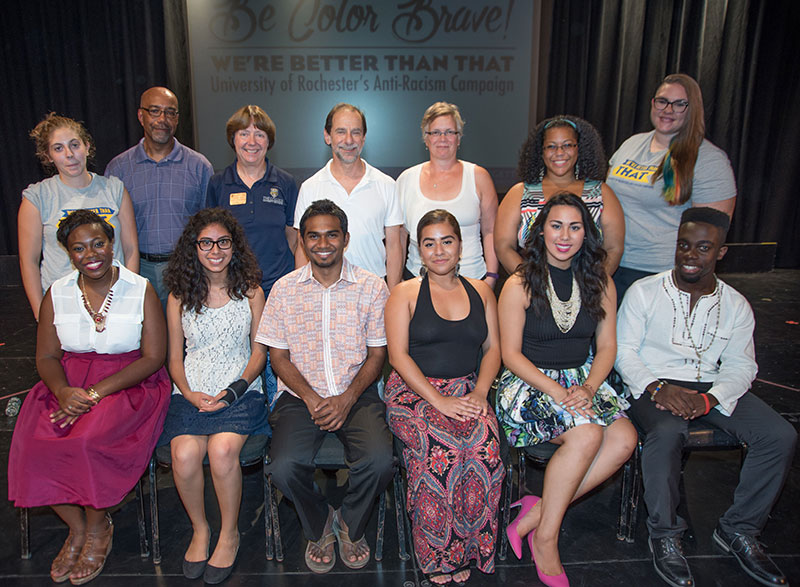 The Fall 2016 One Community Program Panelists and "We're Better Than That" Committee Members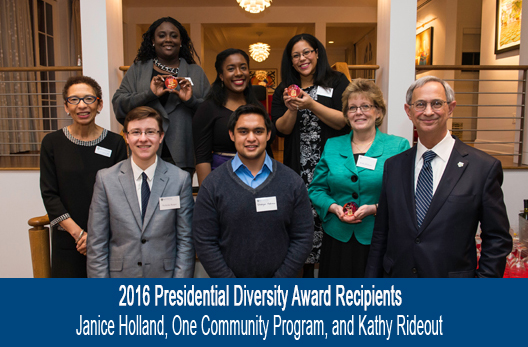 The One Community Program was one of three recipients of the 2016 Presidential Diversity Award!