LLE HEDP Scholarships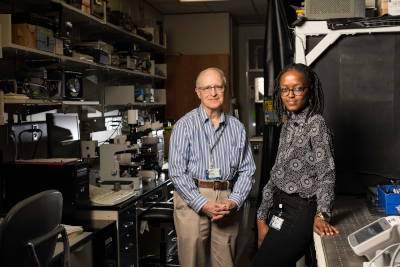 Black and Indigenous persons and National GEM Consortium applicants are strongly encouraged to apply to the University of Rochester. Applicants may reach out to Liz Daniele at liz.daniele@rochester.edu with interest or any questions.
---
The University of Rochester offers a scholarship that fully-funds doctoral education, so students can obtain a PhD with a focus in high-energy-density-physics.
High-energy-density physics or HEDP is the study of matter at conditions so extreme that ordinarily incompressible materials, such as water or even steel, are compressed.
Engineering and Physics majors may be interested to apply for graduate study in HEDP.
Do research at the University of Rochester's Laboratory for Laser Energetics (LLE).
The LLE mission statement names the goal "to provide graduate and undergraduate education in electro-optics, high-power lasers, high-energy-density physics, plasma physics, and nuclear fusion technology."
---
Who Should Apply
The Institute for Matter at Extreme Energy Density at the University of Rochester is an interdisciplinary program, so students may come from a variety of fields. Preferred applicants will be those with 3.0 and above GPA in majors such as:
Materials science
Mechanical engineering
Physics and astronomy
Optics
Systems engineering
Applicants should be:
Top-tier students
Ambitious
Strong in STEM and problem-solving
Good at working in teams as well as independently
How to Apply
Students may apply directly to the University of Rochester Arts, Sciences & Engineering at: https://apply.grad.rochester.edu/apply/. Faculty or staff can nominate students by contacting Liz Daniele of the Kearns Center at liz.daniele@rochester.edu.