For Students
Rochester students make significant contributions to research. In the last year alone...
Louisa Michl, a doctoral student in psychology, led a study showing that mothers who experienced more types of abuse as children have higher levels of self-criticism and greater doubt in their ability to be effective parents.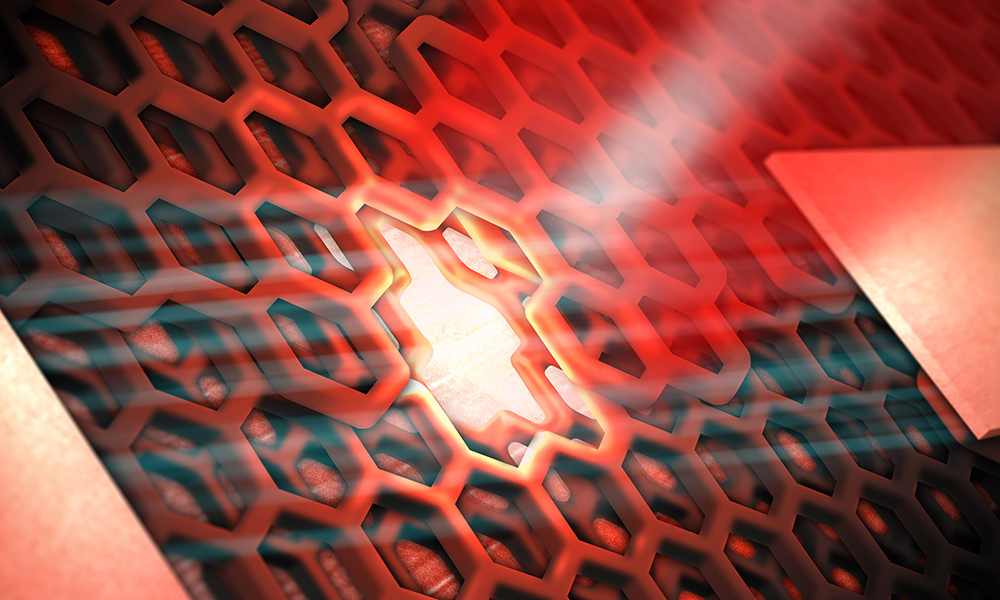 Chitraleema Chakraborty was first author of a study showing for the first time that defects on an atomically thin semiconductor can produce light-emitting quantum dots – which could be useful in integrated photonics.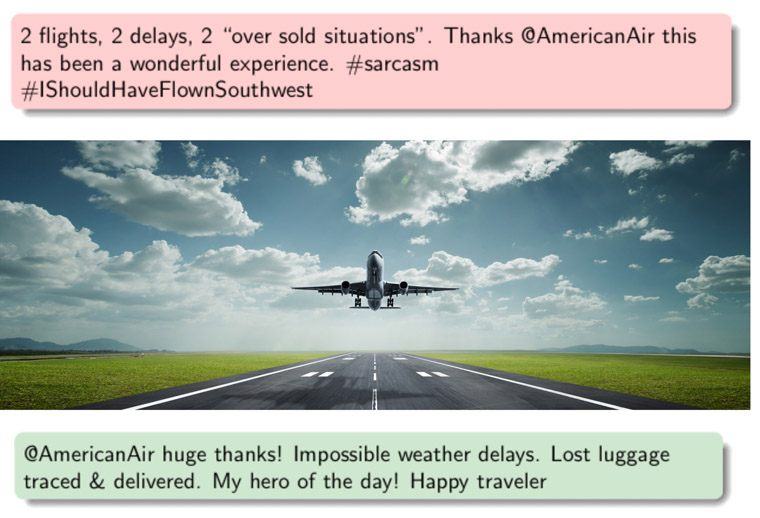 PhD student Priyanga Gunarathne of the Simon School studied more than 450,000 Twitter messages to and from three major airlines – and demonstrated they were more likely to respond to customers with a higher number of followers.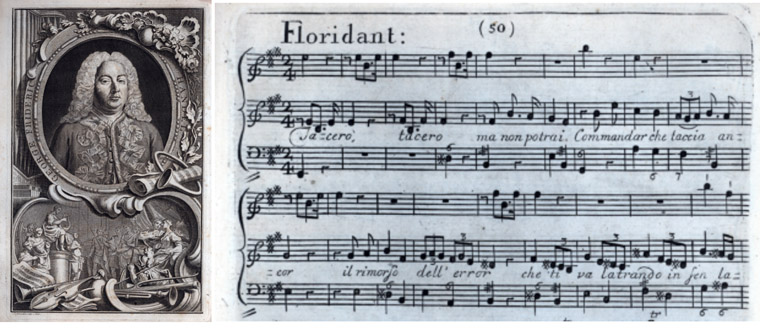 Regina Compton, a PhD student in musicology, was the recipient of the International Handel Research Prize for her study of George Handel's use of recitatives in his operas.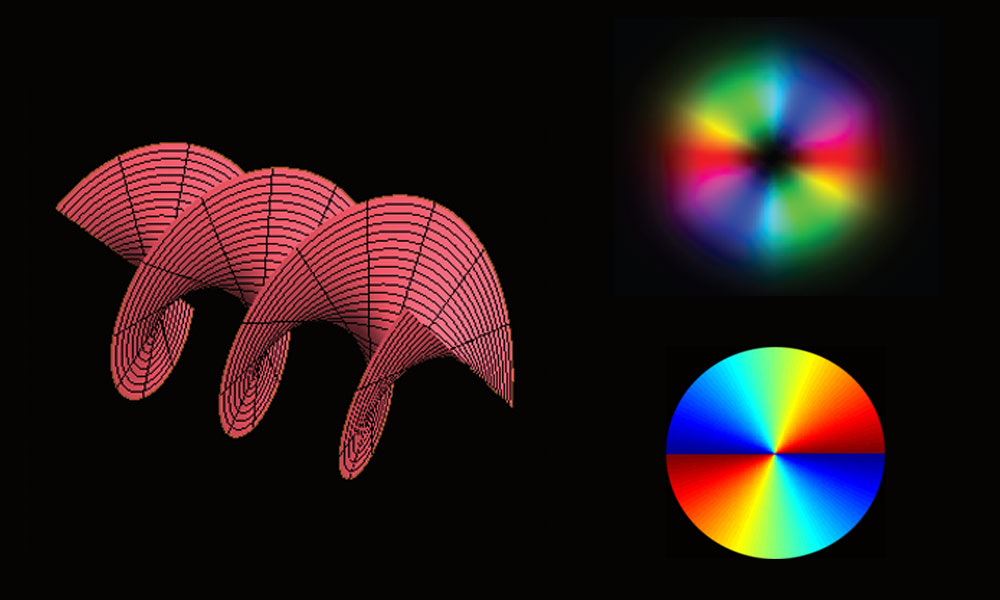 Optics student Mohammad Mirhosseini and his colleagues showed they could use "twisted light" to transfer 2.05 bits per photon – a remarkable achievement that could increase the efficiency of quantum cryptography systems.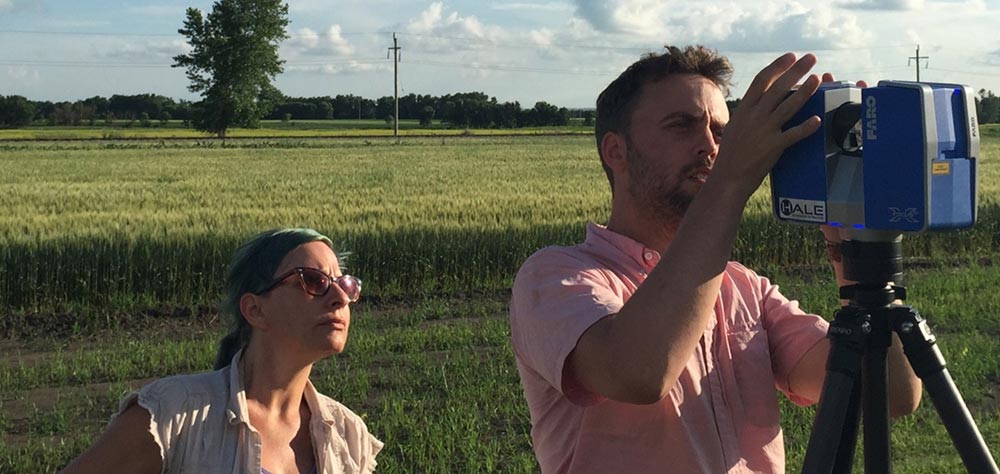 Graduate students Eitan Freedenberg and Alana Wolf-Johnson (at left above) drove through Canada's prairie provinces with Prof. Peter Christensen, taking 3D scans of the subtle differences in how old train stations were built -- and revealing much about those who built them.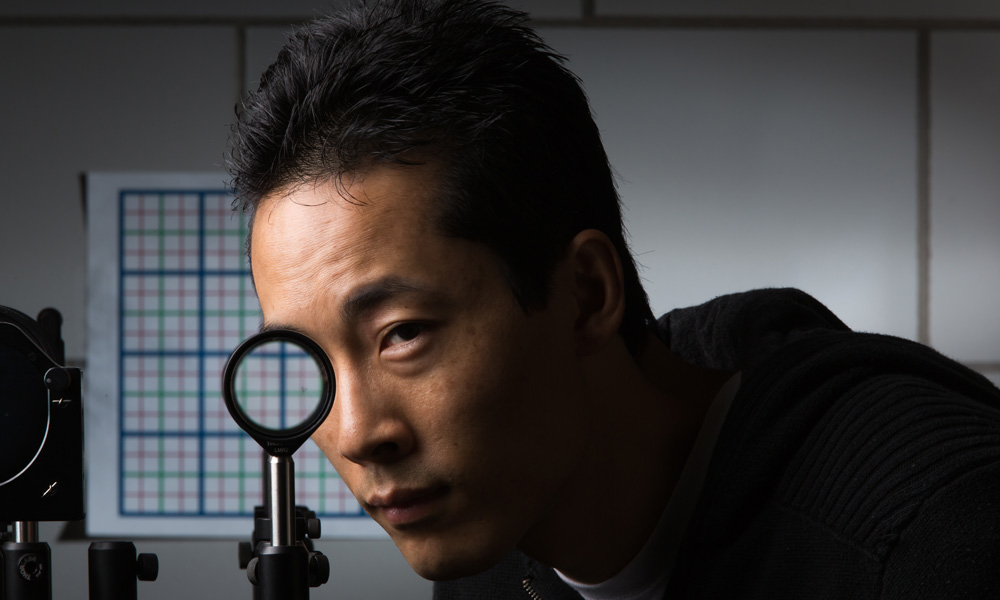 Joseph Choi, an optics doctoral student, and professor John Howell made headlines around the world by creating a do-it-yourself "cloaking device" that literally bends light to make objects seemingly disappear.
---
Undergraduate research opportunities
Comfort Adeyemi, a biomedical engineering undergraduate, was a 2014 Xerox Engineering Research Fellow, working on "Biomechanical Properties of the Limbus" with her faculty mentor, assistant professor Mark Buckley.
The University of Rochester offers undergraduates like Comfort plenty of opportunities to become involved in research projects...
The close proximity of the Medical Center and River Campus fosters interdisciplinary research opportunities for undergraduates through the Undergraduate Program in Biology and Medicine and Public Health-related Programs that feature majors in Bioethics; Epidemiology; Health, Behavior, and Society; and Health Policy.
Even 100-level classes in Anthropology include at least an option to design and carry out your own research project, involving skills of observation and analysis that can be valuable in many careers.
Chemical Engineering undergraduates can apply for summer internships helping faculty members conduct research on projects such as using drug-loaded nanoparticles to treat cancer, and producing ethanol from cellulose.
University Research and Innovation Grants provide research expenses of up to $3,000 for undergraduate students working with a faculty sponsor.
Past undergraduate recipients of the Barth-Crapsey research award have studied topics ranging from "Biases in the Uniform Code of Military Justice" to the way combat has impacted the lives of soldiers serving in Iraq and Afghanistan.
Recent undergraduate research projects in Physics and Astronomy have included "Infrared Spectroscopy of Protostars" and "Design and Construction of Frequency Stabilized External Cavity Diode Lasers."