Books That Would Make My BTBA 2019 Shortlist If Only They Qualified [BTBA 2019]
Today's Best Translated Book Award post is from Caitlin Baker of Island Books in Seattle/Mercer Island. She's also a frequent Two Month Review guest, and prolific Book Twitterer.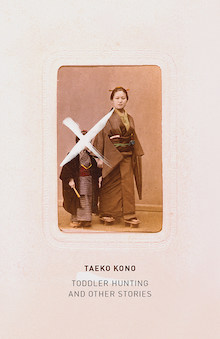 As I get closer to narrowing down the stacks of books I've read this past year and finalizing my BTBA 2019 longlist, there are two books I wish could win, but since they were previously released/translated unfortunately they don't qualify.
Toddler Hunting and Other Stories by Taeko Kono, translated from the Japanese by Lucy North originally released by New Directions in 1996 and reissued in October of last year. These stories, published in 1960s Japan uncover the secret lives and desires of seemingly average women.
This collection left me hungry for a biography of Kono and her life in post WWII Japan. Someone please write this book!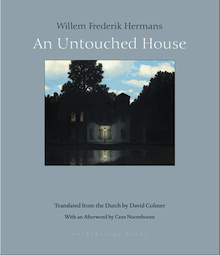 In An Untouched House by Willem Frederik Hermans a WWII Dutch soldier goes AWOL and discovers an empty house, or is it? Released by Archipelago last year in a new translation by David Colmer, this is an unsettling and novella about the insanity and absurdity of war. An Untouched House is an 88-page masterpiece.
Maybe, like the Baseball Hall of Fame we need an Eras Committee to select two pre-BTBA award books for induction.
So, I've played a little hooky in my 2019 BTBA reading, but as the adult fiction/nonfiction buyer for Island Books, I'm only doing my job right? Also, publishers keep sending me galleys please don't stop. So, here's a few early 2019 books I highly recommend: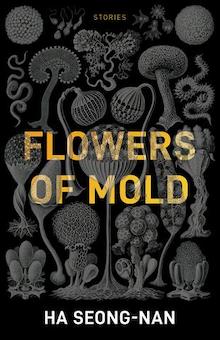 Flowers of Mold by Seong-Nan Ha, translated from the Korean by Janet Hong
Similar in feel to Toddler Hunting, Ha's scenes of domestic life contain unnerving and surreal elements. The fourth story, "The Woman Next Door" has haunted me for weeks. Due out in April from Open Letter.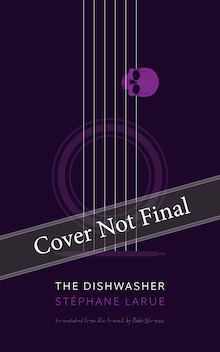 The Dishwasher by Stéphane Larue, translated from the French by Pablo Strauss
A novel of heavy metal, art school, gambling addiction, and yes dishwashing.  The Dishwasher is also one of the reasons my post is super late. Coming from Biblioasis in August.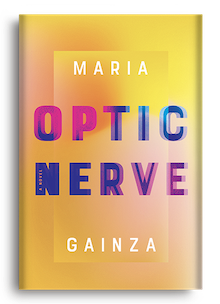 Optic Nerve by Maria Gainza, translated from the Spanish by Thomas Bunstead
A novel about a young art obsessed Argentinian woman, Rothko, her horrible surfer boyfriend, and his friends she describes as "wolves of the water," Optic Nerve is a welcome blend of life and art, and I hope Gainza writes more fiction. Available in April from Catapult.
Our 2019 BTBA longlist will be posted in about six weeks if anyone is interested in what I've been reading I'm on Twitter @cait_onthe_luce.
One response to "Books That Would Make My BTBA 2019 Shortlist If Only They Qualified [BTBA 2019]"