CoDex 1962 [Why This Book Should Win]
Check in daily for new Why This Book Should Win posts covering all thirty-five titles longlisted for the 2019 Best Translated Book Awards. 
George Carroll is a former bookseller and a West Coast representative for numerous publishers of translated literature. He is currently the curator of litintranslation.com.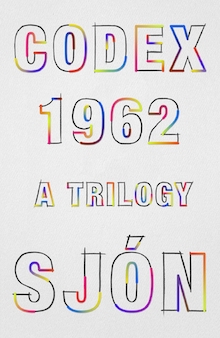 CoDex 1962 by Sjón, translated from the Icelandic by Victoria Cribb (Iceland, FSG)
Sigurjón Birgir Sigurðsson (aka Sjón) and László Krasznahorkai are the Ronaldo and Messi of translated literature. It's fortunate that CoDex 1962 and Baron Wenckheim's Homecoming don't qualify in the same Best Translated Book Award year. Sjón should win the award this year. Laszlo should three-peat the award in 2020.
By this post, I'm not trying to convince the other jurors to advance CoDex 1962 to the shortlist or why this book should trump theirs. But, I swear, this is the best book of the year and I read a lot of books.
CoDex 1962 is the most ambitious submission for this year's award. There are those who could argue Karl Ove Knausgård's My Struggle: Book Six, at over twice its size, could hold that claim. But if one subtracts diapers and crying and toddler meal prep, that drops significantly. Or Uwe Johnson's 1668-page Anniversaries, but because of the new material percentage and/or crap I don't understand, it doesn't qualify for the award. Which is good because reading another 1600+ pages would make my fucking head explode.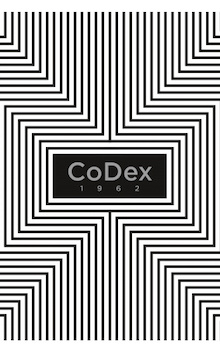 CoDex 1962 is three novels: "a love story," "a crime story," and "a science fiction story." Plots flip over plots—myth and history and science and landscape and folklore. I would sound really stupid summarizing the plot, but basically it starts off in Nazi Germany and ends up at an Iceland biotech company. There are a shitload of asides.
Icelandic saga references—there are many, at least I think there are—went over my head at times, similar to the Continental Philosophy call-outs in Laurent Binet's The Seventh Function of Language (Binet texted me that they went over his head at times as well).
Stylistically, The Guardian, did a pretty interesting blurb: "A clay baby becomes the narrator of this chaotic extravaganza in which Bosch meets Chagall, with touches of Tarantino." Not sure I agree, not even sure I understand that, but there you have it.
I'm a sucker for Álex Pina's La casa de papel. Just when I thought I had figured out the end game, when I was confident that I was tracking the story arc, it shot off in a different direction. Sjón set me up the same way. It's a tricky book, dodging and weaving. To pull that off over its massive length—and to keep you wanting, really wanting—is damn impressive
CoDex 1962 should win BTBA 2019 because it's playful and serious, daunting and accessible. Sjón is a master storyteller. And stories are what make life interesting, right?
Victoria Cribb's translation is aces, just a joy. Sjón can't be an easy writer, and this couldn't have been an easy book, to translate.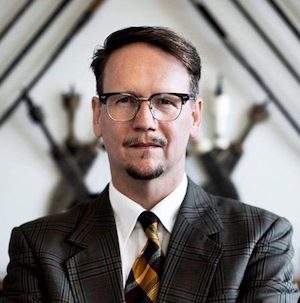 Cribb: Sjón :: Mulzet: Krasznahorkai.
A gratuitous sidenote:
A couple of years ago, I met Sjón for coffee in Reykjavik, the result of a sweet Icelandair London / Seattle layover. He was on his way to a meeting in which Reykjavik was going to endorse Seattle's nomination to be named a City of Literature. He told me his only regret when he visited Seattle was that he didn't have room in his carry-on for a Seattle Sounders jersey for his son. My fanboy level ratcheted up to 11.
Just for fun, check out the "Johnny Triumph" vocals on The Sugarcubes single Luftgitar, Björk on backup.)