Majors and Programs A-to-Z
With more than 75 undergraduate majors and 50 graduate programs, Rochester offers the intellectual excitement of a major research university and the intimacy and opportunities of a liberal arts college.
Arts, Sciences and Engineering course catalog and descriptions
School of Arts and Sciences
Actuarial Studies certificate
African and African American Studies BA, minor
American Sign Language BA, minor
American Studies BA, minor
Anthropology BA, minor
Arabic minor
Art History BA, minor
Astronomy minor
Bioethics BA, minor
Biology BA, MS, PhD
Biological Sciences minor
Brain and Cognitive Sciences BA, BS, minor, PhD
Business BA, BS, minor
Chemistry BA, BS, minor, PhD
Chinese minor
Classical Civilization minor
Classics BA
Clinical Psychology minor, PhD
Comparative Literature BA, minor, MA
Computational Biology minor
Creative Writing minor
Dance BA, minor
Data Science BA, BS
East Asian Studies BA, minor
Economics BA, minor, PhD
English BA
English minor

Creative Writing
English Literature
Journalism
Theater

English MA, PhD
English Literature minor
Environmental Geology minor
Epidemiology BA, minor
Film and Media Studies BA, minor
French BA, minor
Gender, Sexuality, and Women's Studies BA, minor
Geological Sciences BA, BS, minor, MS, PhD
Geomechanics BS
German BA, minor
Greek minor
Health, Behavior, and Society BA, minor
Health Policy BA, minor
Health Psychology minor
Hebrew minor
History BA, minor, MA, PhD
Interdepartmental Studies BA, minor, MA, MS
International Relations BA, minor
Italian minor
Japanese BA, minor
Jewish Studies minor
Journalism minor
Latin minor
Latin-American Studies minor
Legal Studies minor
Linguistics BA, minor, MA, MS, PhD
Literary Translation certificate, MA
Mathematics BA, BS, minor, PhD
Medical Anthropology minor
Medical Physics certificate
Movement Studies minor
Music BA, minor
Music and Sound minor
Music Cognition minor
Music and Linguistics minor
Philosophy BA, minor, MA, PhD
Physics BA, BS, minor
Political Science BA, minor, PhD
Psychology BA, minor
Religion BA, minor
Russian BA, minor
Russian Studies BA, minor
Spanish BA, minor
Stage Management certificate
Statistics BA, minor
Studio Arts BA, minor
Sustainability MS, minor
Theater minor
Visual Science minor
Writing Studies minor
Hajim School of Engineering and Applied Sciences
---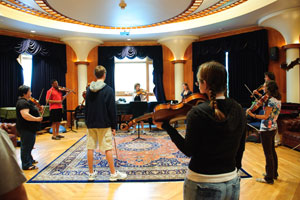 As one of the world's premier music schools, the Eastman School of Music offers performance-intensive undergraduate degree programs that develop comprehensive musical skills and literacy.
Graduate-degree programs integrate performance skills, music scholarship, pedagogy, and professionalism to prepare students for new challenges in the professional musical world.
Eastman School course catalog and descriptions
---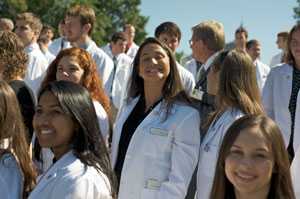 The "Double Helix Curriculum" combines basic science and clinical work through all four years of medical school.
Medical Education
Graduate Education
Residency, Fellowships, and Postdocs
---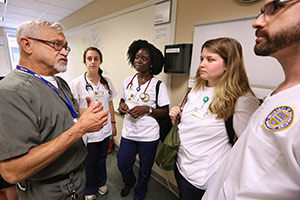 Our top-ranked school is dedicated to preparing exceptional team-oriented health care providers, researchers, educators, clinical leaders and innovators, who continually strive to improve health care provision. Programs include:
---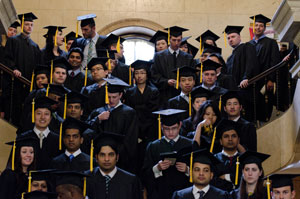 Simon is noted for its economics-based approach to business education, emphasizing the interactive nature of business decisions.
---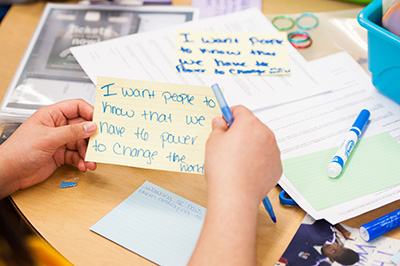 Our master's and doctoral degree programs in teaching and curriculum, counseling and human development, and educational leadership prepare educators for a lifetime of growth and success in their field.