Women in Computing (WiC)
---
The University Meliora Values Award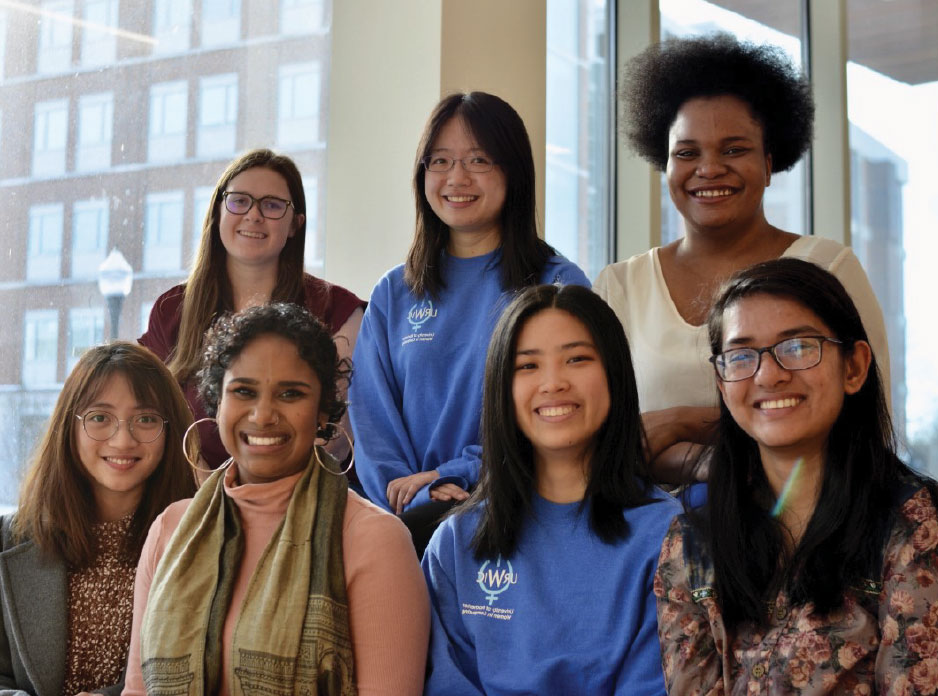 ---
Presented by Jeff Runner, Dean of the College
Hello, I am Jeff Runner, Dean of the College since 2017. As dean, I lead the units, programs, and initiatives that serve both the academic and non-academic needs of the undergraduates in Arts, Sciences & Engineering.
The University of Rochester takes pride in living the Meliora Values. These include Meliora, Equity, Leadership, Integrity, Openness, Respect, and Accountability. Each year the University focuses on one of these values. The 2019-2020 academic year has been the year of equity.
Women in Computing (WiC) has worked to expand and incorporate underrepresented students in its work. This involved meeting individually with past and current underrepresented students throughout the last year, and garnering feedback as to how they could create a more inclusive environment in the field of computer science. Based on this feedback, the organization established a peer mentoring program. This program pairs first- and second-year students with an upper-class mentor to assist them in navigating college. As an attempt to become involved outside of campus, the organization also began a volunteer tutoring program that offers free computer science lessons to high school students in the Rochester City School District at the Rochester Public Library.
Furthermore, this past semester, WiC has begun to work on faculty-student dynamics, including pushing to encourage safespace training for professors, and facilitating more accommodating, inclusive syllabi for students. WiC has also begun outreach to other clubs, including the Society of Hispanic Professional Engineers, to implement weekly study sessions for its members. As a whole, their work advances our commitment to broadening the scope of diversity and inclusion,and empowering minority communities.
One of Women in Computing's recommenders, Danielle Vander Horst writes: "WiC has stood for the benefit and the betterment of underrepresented populations and their experiences in a historically white and male dominated field. At the outset, their efforts were predominately aimed at the inclusion and expansion of women within the field of computer science. They are a passionate group committed to visibility and diversity, and uphold the value of equity in all they accomplish." In this way, Women in Computing exemplifies the tenets of this award through their dedication and commitment to equity.
Congratulations, Women in Computing!
About the Award
Established by the University and adopted by the College during the 2019-2020 academic year, the University Meliora Values Award will be given annually to the student(s) or organization that best promote(s) the Meliora Value that is highlighted during a given year. The recipient will have demonstrated qualities that exemplify the value and/or created programming and activities related to the highlighted Meliora Value.