Jim Mandelaro
Jim Mandelaro's Latest Posts
WHAT: The 16th annual University of Rochester Martin Luther King, Jr. Commemorative Address, co-sponsored by the Office of Minority Affairs and the Office of the President WHEN/WHERE: Monday, Feb. 29 from 6 p.m.-7:30 p.m. in the Larry and Cindy Bloch Alumni and Advancement Center, 300 East River Road. Admission is free and open to the […]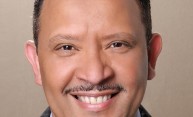 Marc Morial, president of the National Urban League and former mayor of New Orleans, will deliver the annual Martin Luther King, Jr. Commemorative Address. The event has been rescheduled and will now be held on Monday, February 29.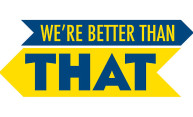 "We're Better Than THAT," the University's new anti-racism awareness campaign, will officially kick off at the basketball doubleheader on Saturday with free t-shirts, stickers, and pins.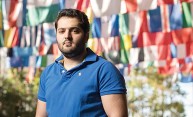 Biomedical engineering major Omar Soufan '17 has set up a rehabilitation center and clinic in Lebanon that now sees 15 patients a day.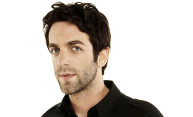 Comedian B.J. Novak, best known for his role on The Office where he also served as a writer and producer, headlines Winterfest on Saturday, Jan. 30.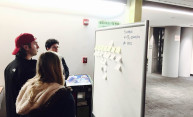 A company run by four seniors has reached the final 32 of Student Startup Madness, a national collegiate competition for digital media startups. More than 100 teams applied.
The company is called "thinc." and features a website that displays the front pages of college newspapers across the country.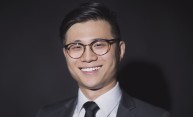 Jintian "Jay" Li, a 2012 University of Rochester graduate, is part of the inaugural class of Schwarzman Scholars, established "to prepare the next generation of global leaders."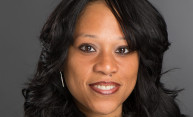 About one-third of undergraduates at the University of Rochester study abroad, double the national average. Stewart will join the University of Rochester in early January.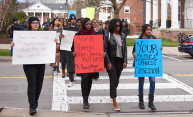 About 150 students and supporters marched peacefully across the River Campus on Friday to demand that "the University of Rochester's administration implement immediate and lasting changes that will reduce intolerable acts of racism that students of color endure at our University."
WHAT: An international Thanksgiving on the University of Rochester's River Campus WHEN/WHERE: Monday, Nov. 16 from 6-8 p.m. THE EVENT: For the fourth consecutive year, the Sigma Delta Tau sorority and the Sigma Phi Epsilon fraternity will collaborate on a Thanksgiving meal for international students who take the CAS 170 course. The course focuses on […]