Jim Mandelaro
Jim Mandelaro's Latest Posts
WHAT: Creativity and science come together at the FIRST® LEGO® League TRASH TREK season kickoff event at the University of Rochester. More than 150 teams from the region will be introduced to local experts' efforts to recycle. Teams are expected from Buffalo, Corning, Horseheads, Ithaca, Penfield, Pittsford, Syracuse, Victor, Webster and others. WHEN/WHERE: Saturday, […]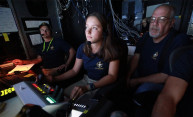 Students are coming off interesting summer internships, where they gained real-life experience in fields they hope to pursue after graduation.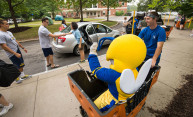 Freshmen and their parents from all over the country will arrive on River Campus on Tuesday, and be greeted by student volunteers who will unpack vehicles and bring luggage up to each student's dorm.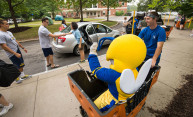 As students return to the University of Rochester campus later this month, two scheduled events may be newsworthy: Tuesday, Aug. 25 is Freshman Move In Day. Thursday, Aug. 27 is Wilson Day, a day of community service for incoming University students.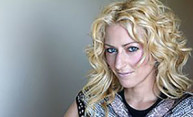 The game designer and author will speak to 200 elite high school students from 20 nations staying on the River Campus as part of the International Baccalaureate World Student Conference.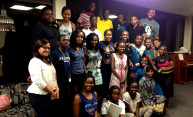 Nineteen high school students from Africa are staying on the River Campus through Aug. 7 as part of a pre-orientation program designed to prepare them for college this fall. Three will continue their education at the University of Rochester this fall.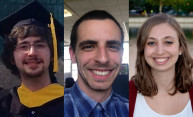 Three members of the Class of 2014 have completed their one-year commitment to Rochester Youth Year, an AmeriCorps VISTA sponsored program that includes seven local colleges.
The IBWSC brings the leaders of tomorrow together to focus on critical thinking skills. This year's theme will be reaching solutions through play, and keynote speakers include game designer and author Jane McGonigal and Bob Mankoff, cartoon editor for The New Yorker magazine.