Peter Iglinski
Peter Iglinski's Latest Posts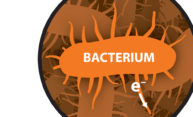 In a fuel cell that relies on bacteria found in wastewater, Rochester researchers have developed an electrode using a common household material: paper.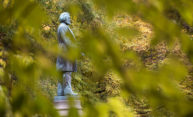 Douglass was profoundly influenced by the Rochester region. But the region's role in shaping the abolitionist leader has not been fully appreciated, according to history professor Larry Hudson.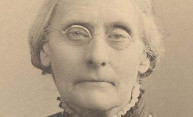 2017: Celebrating 100 Years of New York State Women's Right to Vote is a year-long celebration of women's suffrage in the state.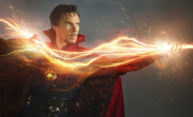 The makers of the latest Marvel blockbuster, Doctor Strange, wanted the fantasy film to have scientific substance. For help, they turned to astrophysicist Adam Frank, who was a science consultant on the film.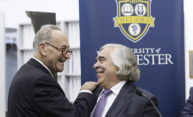 Energy Secretary Ernest Moniz (right), joined by Senator Charles Schumer, made his first visit to the Laboratory for Laser Energetics yesterday. Moniz and Schumer met with researchers and toured the facility, which is seen as a driver for regional innovation and growth.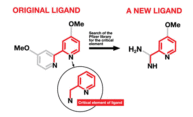 Chemists have developed a process for identifying new catalysts that will help synthesize drugs more efficiently and more cheaply, by searching libraries for drugs with structure features similar to known catalysts.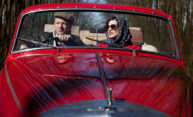 Murder. Adultery. Theft. Those are three of the themes explored in the 2016 Polish Film Festival. Organized by the Skalny Center for Polish and Central European Studies, the festival is now in its ninth year.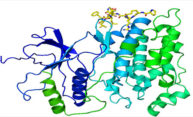 Researchers who specialize in the study of aging have identified a protein that may serve as a first responder, activating a "longevity gene" known as sirtuin 6 and setting in motion a cascade of molecular first responders to repair damaged DNA.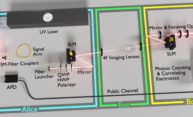 Researchers have developed a "quantum enigma machine" to improve on data encryption. The device manipulates photons to create an unbreakable encrypted message with a key that's far shorter than the message—the first time that has ever been done.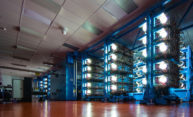 Experiments have created the conditions capable of producing a fusion yield that's five times higher than the current record laser-fusion energy yield. The new work represents an important advance in a long-standing national research initiative to develop fusion as an energy source.