Peter Iglinski
Peter Iglinski is the press officer for science and public media. He covers biology, biomedical engineering, chemical engineering, chemistry, mathematics, and earth & environmental sciences.
Peter Iglinski's Latest Posts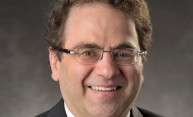 In this week's episode of the Quadcast podcast, former Federal Reserve leader Narayana Kocherlakota offers his insights on monetary policy and the need for diversity in economic models.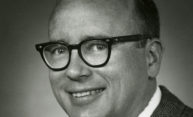 Harper, a member of the Rochester faculty for six decades whose work influenced academic thinking on the sociology of mental illness, is being remembered as a dedicated researcher and thoughtful teacher.
You are now listening to the UR Quadcast, the official podcast of the University of Rochester. I'm Peter Iglinski, your host for this episode. This year marks the 20th anniversary of the Polish Film Festival in Rochester, presented by the Skalny Center for Polish and Central European Studies. Each fall, the festival features more than […]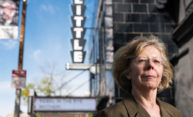 Now in its 20th year, the Polish Film Festival is a fixture in Rochester, and for most of the last two decades, the job of choosing which films to feature has belonged to Bozenna Sobolewska, the administrative assistant of the Skalny Center for Polish and European Studies.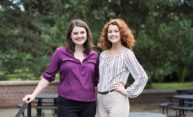 The University's first all-female Students' Association leadership team sits down with Quadcast host Peter Iglinski to talk about their plans for the 2017-17 academic year.
Read the complete transcript of the September 27 episode of the University of Rochester's Quadcast podcast.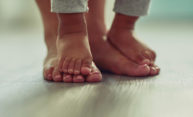 Mt. Hope Family Center held a graduation ceremony for 20 young mothers who successfully completed the program, which is celebrating its tenth year of providing early intervention services to mothers under 21.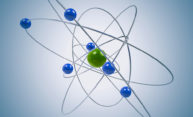 Gilbert "Rip" Collins, formerly of Lawrence Livermore National Laboratory, will lead a multidisciplinary initiative in Rochester to study how atoms behave at extreme pressures.