Peter Iglinski
Peter Iglinski is the press officer for science and public media. He covers biology, biomedical engineering, chemical engineering, chemistry, mathematics, and earth & environmental sciences.
Peter Iglinski's Latest Posts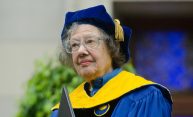 Esther M. Conwell, research professor of chemistry, pioneer in the field of semiconductor research, and recipient of the National Medal of Science, died in a motor vehicle accident Sunday at the age of 92.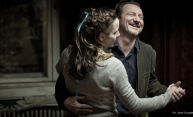 This year's Polish Film Festival celebrates Eastern Europe's move toward freedom, and the 20th anniversary of the Skalny Center for Polish and Central European Studies, which organizes the annual festival.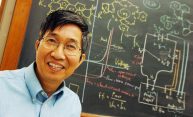 There is no excerpt because this is a protected post.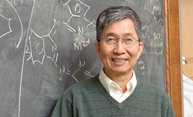 Ching Tang, a professor of chemical engineering at the Hajim School of Engineering and Applied Sciences, is being recognized as one of the most influential researchers in the field of chemistry. Thomson Reuters has named Tang one of this year's 26 Citation Laureates for his role in inventing the organic light-emitting diode (OLED).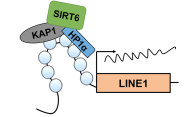 Biology researchers Vera Gorbunova and Andrei Seluanov report that the "jumping genes" in mice become active as the mice age when a multi-function protein stops keeping them in check in order to take on another role. A protein called Sirt6 is needed to keep the jumping genes—technically known as retrotransposons—inactive.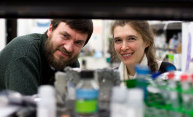 Biologists Vera Gorbunova and Andei Seluanov have discovered one reason for the the increase in DNA damage as we age: the primary repair process begins to fail and is replaced by one that is less accurate.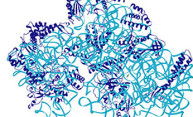 For the first time, the middle-steps in the process that creates the protein-making machinery of bacterial cells—called the ribosomes—has been isolated. A new study by biologist Gloria Culver suggests that blocking these pathways may help kill off drug-resistant bacteria.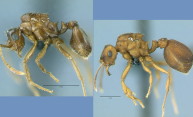 A newly-discovered species of ant supports a controversial theory of species formation. "Most new species come about in geographic isolation," said Christian Rabeling, assistant professor of biology at the University of Rochester. "We now have evidence that speciation can take place within a single colony."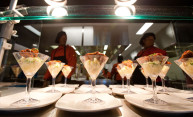 The University's dining services has been ranked 6th on the 2014 list of 75 Best Colleges for Food by the online publication The Daily Meal. In addition to the quality of the food, the rankings were determined by the "food scene of the surrounding area," as well as nutrition, sustainability, accessibility, events, uniqueness, and "the overall quality of the dining experience."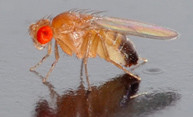 Rochester biologist Michael Welte and his team made their discovery while studying the internal mechanisms of the egg cell of the fruit fly, known as Drosophila. What keeps the assembly line functioning—based on the new research—is a protein called Klar.