Peter Iglinski
Peter Iglinski's Latest Posts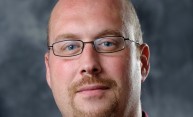 Michael Neidig, an assistant professor of chemistry, has been recognized as a "rising star" by the Alfred P. Sloan Foundation. Neidig is one of 126 U.S. and Canadian researchers selected as recipients of Sloan Research Fellowships for 2015.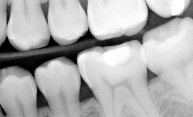 Therapeutic anti-bacterial agents intended to reduce dental plaque and prevent tooth decay are often removed by saliva and the act of swallowing before they can take effect. But a team of researchers has developed a way to keep the drugs from being washed away.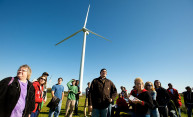 The University of Rochester is combining scholars, researchers, and resources from more than 15 academic departments and multiple schools to create the Center for Energy & Environment (CEE). Its purpose is to improve energy systems and to understand the impacts of energy technologies on the environment and human health.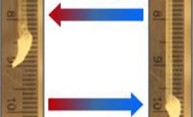 Although most materials slightly expand when heated, there is a new class of rubber-like material that not only self-stretches upon cooling; it reverts back to its original shape when heated, all without physical manipulation.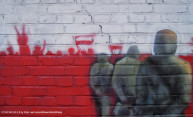 An exhibition and panel discussion will commemorate the 25th anniversary of the transition to democracy in Central Europe. The event is sponsored by the Skalny Center for Polish and Central European Studies.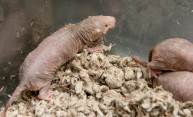 Naked mole rats are small, hairless, subterranean rodents that have never been known to get cancer despite having a 30-year lifespan. A new protein discovered by biologist Vera Gorbunova may help explain why.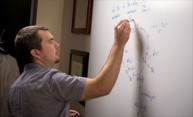 Novartis, a multi-national pharmaceutical company based in Switzerland, honors two scientists each year who are "within 10 years of having established an independent academic research career in the areas of organic or bioorganic chemistry in the broadest sense." The Novartis Early Career Award comes with a $150,000 grant over three years to continue the recipient's research.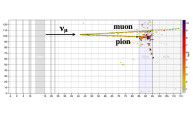 In what they call a "weird little corner" of the already weird world of neutrinos, physicists have found evidence that these tiny particles might be involved in a surprising reaction. In an experiment conducted with the international MINERvA collaboration at Fermilab, physics professor Kevin McFarland and his students and colleagues provide evidence that neutrinos can sometimes interact with a nucleus but leave it basically untouched, resulting in a new particle being created out of a vacuum.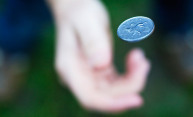 Rochester scientists say they have an alternative to the standard explanation for why order matters when the human mind processes information. Ting Qian and Richard Aslin explain that our tendency to detect patterns is built into our cognitive processes, even when it's at the risk of overestimating the importance of such patterns. (photo by Flickr user redwoodphotography made available under CC BY-ND 2.0)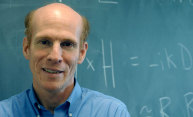 The AMS awards fellowships to recognize "members who have made outstanding contributions to the creation, exposition, advancement, communication, and utilization of mathematics." Greenleaf is being singled out for his "contributions to inverse problems with applications to cloaking, as well as for service to AMS."