Peter Iglinski
Peter Iglinski is the press officer for science and public media. He covers biology, biomedical engineering, chemical engineering, chemistry, mathematics, and earth & environmental sciences.
Peter Iglinski's Latest Posts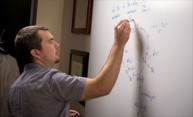 Novartis, a multi-national pharmaceutical company based in Switzerland, honors two scientists each year who are "within 10 years of having established an independent academic research career in the areas of organic or bioorganic chemistry in the broadest sense." The Novartis Early Career Award comes with a $150,000 grant over three years to continue the recipient's research.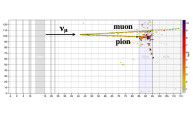 In what they call a "weird little corner" of the already weird world of neutrinos, physicists have found evidence that these tiny particles might be involved in a surprising reaction. In an experiment conducted with the international MINERvA collaboration at Fermilab, physics professor Kevin McFarland and his students and colleagues provide evidence that neutrinos can sometimes interact with a nucleus but leave it basically untouched, resulting in a new particle being created out of a vacuum.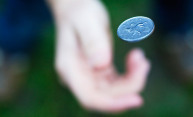 Rochester scientists say they have an alternative to the standard explanation for why order matters when the human mind processes information. Ting Qian and Richard Aslin explain that our tendency to detect patterns is built into our cognitive processes, even when it's at the risk of overestimating the importance of such patterns. (photo by Flickr user redwoodphotography made available under CC BY-ND 2.0)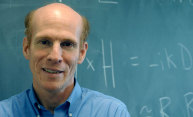 The AMS awards fellowships to recognize "members who have made outstanding contributions to the creation, exposition, advancement, communication, and utilization of mathematics." Greenleaf is being singled out for his "contributions to inverse problems with applications to cloaking, as well as for service to AMS."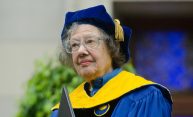 Esther M. Conwell, research professor of chemistry, pioneer in the field of semiconductor research, and recipient of the National Medal of Science, died in a motor vehicle accident Sunday at the age of 92.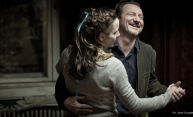 This year's Polish Film Festival celebrates Eastern Europe's move toward freedom, and the 20th anniversary of the Skalny Center for Polish and Central European Studies, which organizes the annual festival.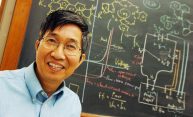 There is no excerpt because this is a protected post.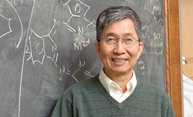 Ching Tang, a professor of chemical engineering at the Hajim School of Engineering and Applied Sciences, is being recognized as one of the most influential researchers in the field of chemistry. Thomson Reuters has named Tang one of this year's 26 Citation Laureates for his role in inventing the organic light-emitting diode (OLED).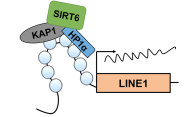 Biology researchers Vera Gorbunova and Andrei Seluanov report that the "jumping genes" in mice become active as the mice age when a multi-function protein stops keeping them in check in order to take on another role. A protein called Sirt6 is needed to keep the jumping genes—technically known as retrotransposons—inactive.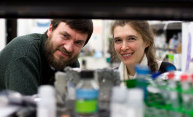 Biologists Vera Gorbunova and Andei Seluanov have discovered one reason for the the increase in DNA damage as we age: the primary repair process begins to fail and is replaced by one that is less accurate.