Peter Iglinski
Peter Iglinski is the press officer for science and public media. He covers biology, biomedical engineering, chemical engineering, chemistry, mathematics, and earth & environmental sciences.
Peter Iglinski's Latest Posts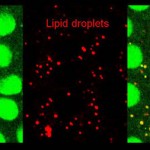 Histones are proteins needed to assemble DNA molecules into chromosomes. New research at the University of Rochester is causing a fundamental shift in the concept of histone balance and the mechanism behind it.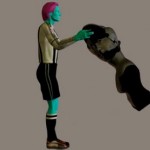 Many changes to language are simply the brain's way of ensuring that communication is as precise and concise as possible.
Last year, the University provided some of the initial money to create Innovocracy, a crowdfunding platform with a twist: Innovocracy deals exclusively with academic researchers who develop products that can benefit society.
CMTI will also make use of the University's Center for Entrepreneurship as it coordinates activities to develop technological solutions to clinical problems.
The gift will be used to create the Barbara J. Burger Endowed Scholarship in the Sciences, which will support one or more undergraduates each year in the pursuit of degrees in biology, chemistry, earth and environmental sciences, or physics.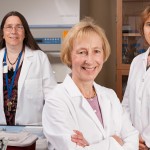 The University is rated 22nd in The Scientist magazine's worldwide survey of "Best Places to Work" for scientists in the life sciences.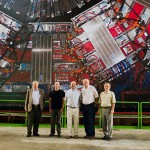 July 4, 2012, was an historic day for researchers at CERN. It also marked an important period at the University of Rochester as three physicists and an engineer helped support the nearly five-decades-old theory of one of their colleagues.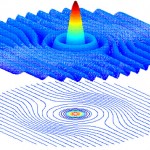 An international team of researchers, which includes Professor of Mathematics Allan Greenleaf from the University of Rochester, has come up with a process that would allow practical applications to be performed in a cloaked—or invisible—environment.
Alex's Lemonade Stand Aids Childhood Cancer Research Danielle Benoit, Ph.D. is accustomed to receiving funding from foundations to support the research in her Therapeutic Biomaterials Lab. But this weekend, Benoit and her students will be the ones raising funds for a foundation. Benoit, an assistant professor of biomedical engineering, and her fellow researchers will be stepping […]