Peter Iglinski
Peter Iglinski's Latest Posts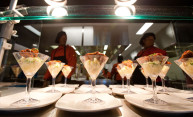 The University's dining services has been ranked 6th on the 2014 list of 75 Best Colleges for Food by the online publication The Daily Meal. In addition to the quality of the food, the rankings were determined by the "food scene of the surrounding area," as well as nutrition, sustainability, accessibility, events, uniqueness, and "the overall quality of the dining experience."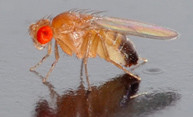 Rochester biologist Michael Welte and his team made their discovery while studying the internal mechanisms of the egg cell of the fruit fly, known as Drosophila. What keeps the assembly line functioning—based on the new research—is a protein called Klar.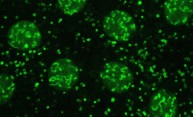 Findings on the cellular-level regulation of proteins called histones by lipid droplets, or "fat depots," shines light on chromosome production – and possible manipulation of that process.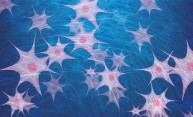 When stem cells are used to regenerate bone tissue, many wind up migrating away from the repair site, which disrupts the healing process. A new technique keeps the stem cells in place, resulting in faster and better tissue regeneration.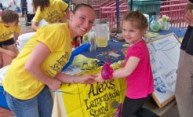 Danielle Benoit and her fellow researchers will be serving lemonade and explaining their research in childhood cancer therapies at the 5th Annual Benoit Laboratory Lemonade Stand.
Daniel Weix, assistant professor of chemistry, has been selected as one of 14 Camille Dreyfus Teacher-Scholars for 2014, an award given to faculty members in the chemical sciences who are within the first five years of their academic careers and who have demonstrated outstanding scholarship and commitment to education.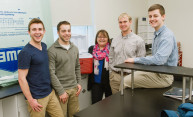 Medical devices, a small wind turbine, a motion-sensing robot, and even a re-designed lava lamp. These are some of the engineering solutions on display at the Hajim School Design Day on Friday, May 2.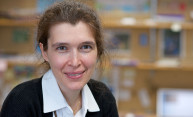 A $9.5 million grant from the National Institute on Aging will support research into the factors responsible for longevity in various species of long-lived rodents, with the goal of developing treatments to improve the aging process in people.
How can you reliably control the current that flows from one electrode to another in a circuit that is the width of a single molecule? The key, according to assistant professor of chemical engineering Alexander Shestopalov, is adding a second, inert layer of molecules.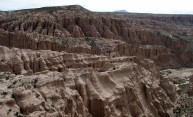 Scientists have long been trying to understand how the Andes and other broad, high-elevation mountain ranges were formed. New research by Carmala Garzione, professor of earth and environmental sciences, provides an explanation.