2014 News Archive
November 17, 2014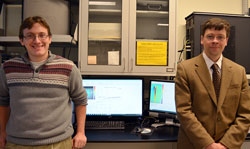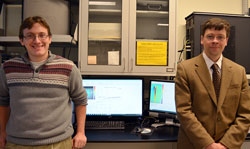 The patent titled Methods and Systems for Spatially Modulated Ultrasound Radiation Force Imaging (US 8753277) has recently been assigned to the UR with inventor Stephen A. McAleavey. The patent describes a new method for using ultrasound to determine the shear modulus of a tissue noninvasively. Changes in shear modulus of tissues can be associated with certain pathologies, such as cancer and liver fibrosis. Thus, Professor McAleavey's new ultrasound technology holds great promise for increasing early detection and diagnosis of disease in patients. Stephen McAleavey is an Associate Professor of Biomedical Engineering, and member of the Rochester Center for Biomedical Ultrasound (RCBU).
---
November 6, 2014
Jonathan Macoskey (BME Class 2015) was the recipient of the 2014 Robert W. Young Award for Undergraduate Student Research in Acoustics from the Acoustical Society of America. The Robert W. Young Award will provide resources for Jonathan to complete his proposed research project focused on developing a high-frequency ultrasound technique to visualize and quantify material properties of engineered tissue constructs. Jonathan is an undergraduate research assistant working in Professor Diane Dalecki's biomedical ultrasound laboratory, and his project contributes to a joint collaboration between Professor Dalecki and Professor Denise Hocking (Pharmacology and Physiology) dedicated to developing new ultrasound technologies for tissue engineering.
---
October 17, 2014
Prashant Verma has been accepted into the Howard Hughes Medical Institute (HHMI) Med-into-Grad Fellowship in Cardiovascular Science. This prestigious HHMI sponsored URMC fellowship augments traditional Ph.D. training with clinical rotations, a clinical co-mentor, a weekly Cardiovascular Research Institute seminar series, and translational cardiovascular coursework to train the next generation of bench-to-bedside cardiovascular scientists. Prashant received the fellowship based on his application titled, Using plane wave elastography to estimate the viscoelastic parameters of the vascular tissue. Prashant is a Ph.D. candidate in the ECE department mentored by Professor Marvin Doyley.
---
October 4, 2014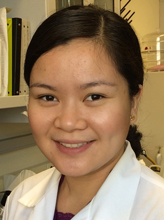 Karla Mercado attended the NextProf 2014 Future Faculty Workshop held at the University of Michigan from September 30th to October 3rd, where she gave a presentation on her doctoral research entitled "Developing high-frequency ultrasound imaging techniques to characterize 3-D engineered tissues." The conference was sponsored by the College of Engineering at the University of Michigan and participants included deans, faculty, post-docs, and graduate students from across the nation.
---
October 3, 2014
Diane Dalecki, Ph.D. (BME) and Denise C. Hocking, Ph.D. (Pharmacology & Physiology) have received a $2 million grant from the National Institute of Biomedical Imaging and Bioengineering (NIBIB) for their project titled Ultrasound standing wave fields for vascular engineering. The goal of this 4-year project is to advance a novel ultrasound technology to fabricate complex, functional microvascular networks within three-dimensional engineered constructs.
---
September 15, 2014
Rohit Nayak, a Ph.D. candidate in Professor Marvin Doyley's lab, attended and presented at the 2014 International Tissue Elasticity Conference which took place in Snowbird, UT from September 7-10, 2014. Rohit was awarded Second Place in the Best Student Oral Presentation Awards. The presentation - co-authored by Prof. Doyley and Ph.D. candidate Prashant Verma - was titled Multi-element synthetic aperture vascular elastography for carotid imaging.
---
March 10, 2014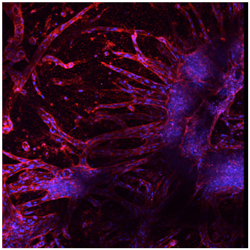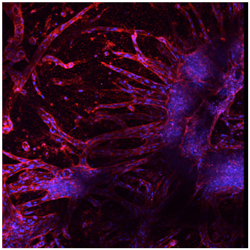 Tissue engineering has resulted in some remarkable achievements: skin substitutes, cartilage replacements, artificial bladders, urethral segments, blood vessels, bronchial tubes and corneal tissue substitutes.